German television series
Germany's film and television industry is brimming with spy movies and thrillers. SPYSCAPE offers 25 of the top series and movies from Deutschland 83 to The Beautiful Spy and The Lives of Others.
‍
Deutschland‍
Border guard Martin Rauch is reluctantly recruited by the Stasis to report on West Germany in Deutschland 83. He's a natural but will Martin's aunt - a former handler - ruin his career? Binge through to Deutschland 86 and Deutschland 89 as the Berlin Wall falls and East Germany's spies scramble to hold onto their dwindling power. (German with English subtitles, Amazon Prime, Google Play, YouTube, Hulu, All4 in the UK)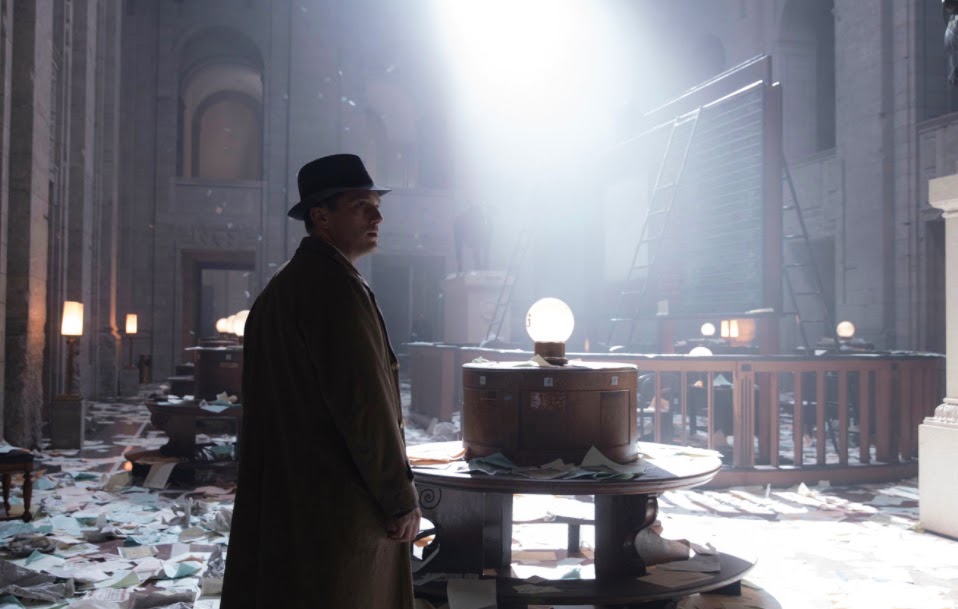 Babylon Berlin 
This German neo-noir series set in Berlin follows Gereon Rath, a police inspector on a secret mission to dismantle an extortion ring. Charlotte Ritter is a police clerk by day, a 1920s' flapper by night. (German with English subtitles, Amazon Prime, Netflix in some countries)
‍
Beat‍
Robert 'Beat' Schlag (Jannis Niewöhner) is a young Berlin nightclub promoter with connections to drug dealers, prostitutes and underworld criminals. He's recruited by the European Security Intelligence to investigate human organ trafficking and other crimes but Beat soon finds he's out of his depth. (English, German, French, Italian, Amazon Prime)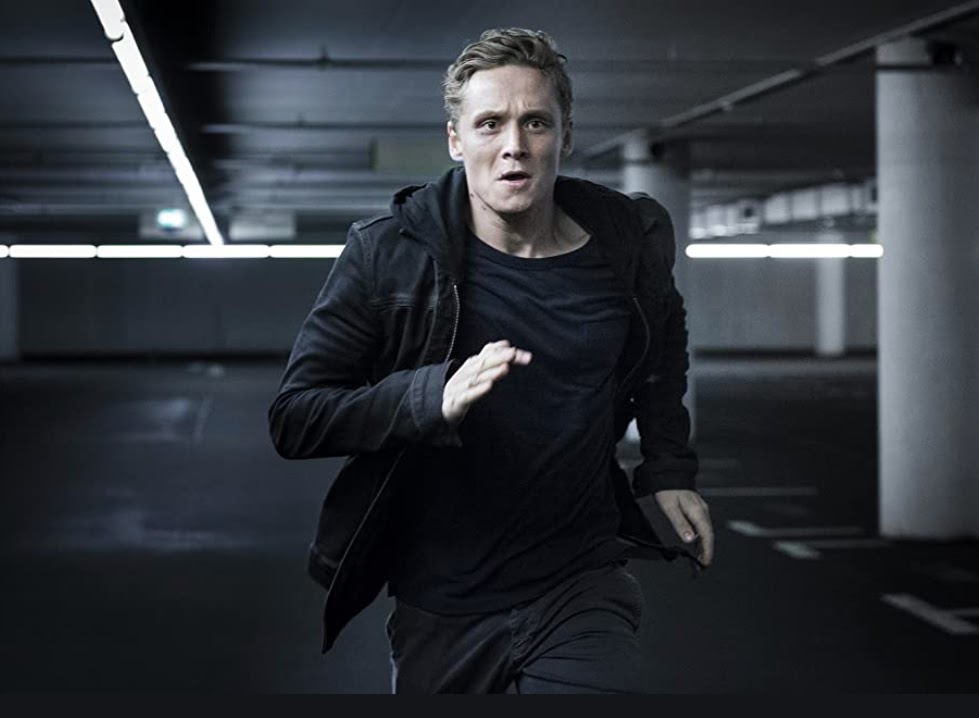 You Are Wanted
Lukas Franke (Matthias Schweighöfer) is a hotel manager suspected of a cyber-terrorist attack that causes a city-wide blackout in Berlin. Franke sets out to prove his innocence by investigating what really happened but his family and friends begin to doubt him. (English and German, Amazon Prime)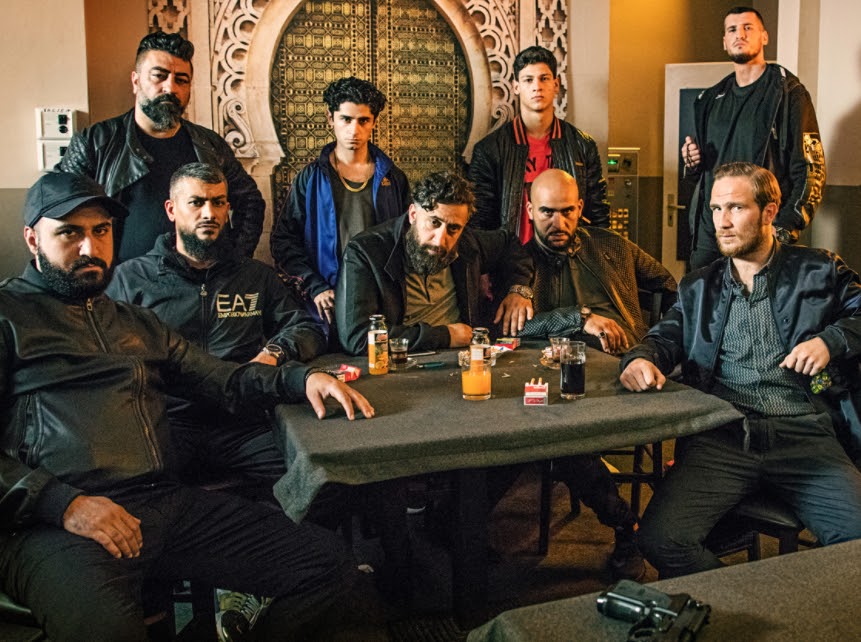 4 Blocks 
Ali 'Toni' Hamady is head of his clan, dealing with Arabic gangs and dreaming about changing his life. 4 Blocks is set in Neukölln, south of Berlin, where organized crime, family feuds and gang violence are part of everyday life. (German with English subtitles, YouTube, Google Play, Amazon Prime)
‍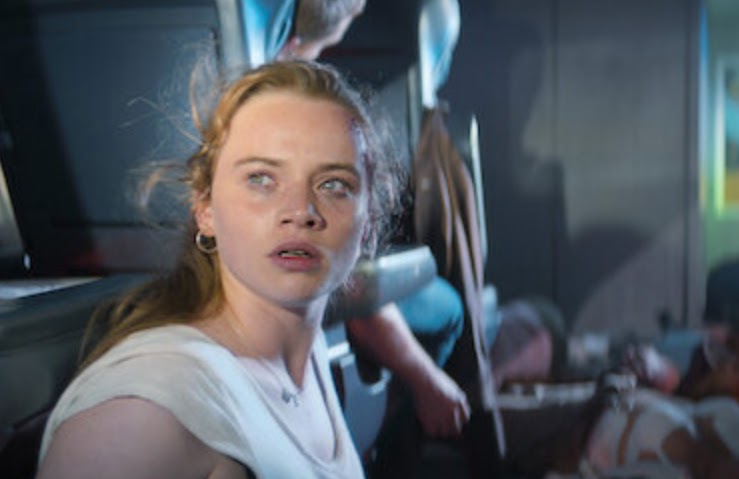 Biohackers‍
This techno-thriller follows Mia Akerlund (Luna Wedler), a medical student on a mission to uncover a conspiracy linking a family tragedy to a visionary biology professor. A week after Biohackers debuted on Netflix, the series was commissioned for a second season. (English and German, Netflix)
‍

The Same Sky‍
Lars (Tom Schilling) is an East German 'Romeo agent' in 1974, a male honeypot who hunts for lonely, single women who work in West German government or defense institutions. The Same Sky is based on the true story of a Stasi unit dedicated to seducing women into handing over secret documents. (German with English subtitles, All4 in the UK)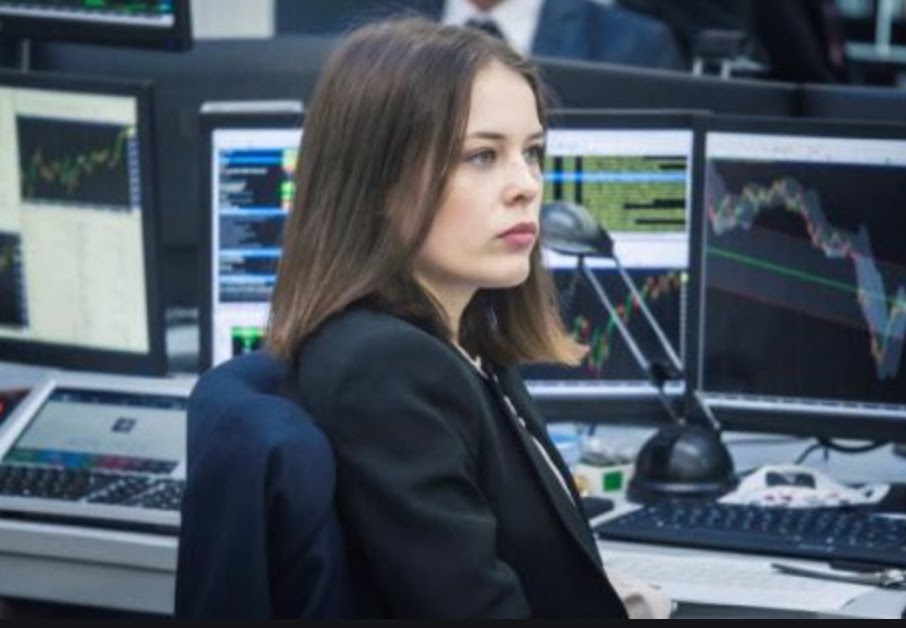 Bad Banks‍
A smattering of espionage pumps up this series about corporate backstabbing and skullduggery. Jana Liekam (Paula Beer) finally lands her dream job at a bank but how far will she go to succeed? (German and English, Netflix from November 2021, All4 in the UK)
‍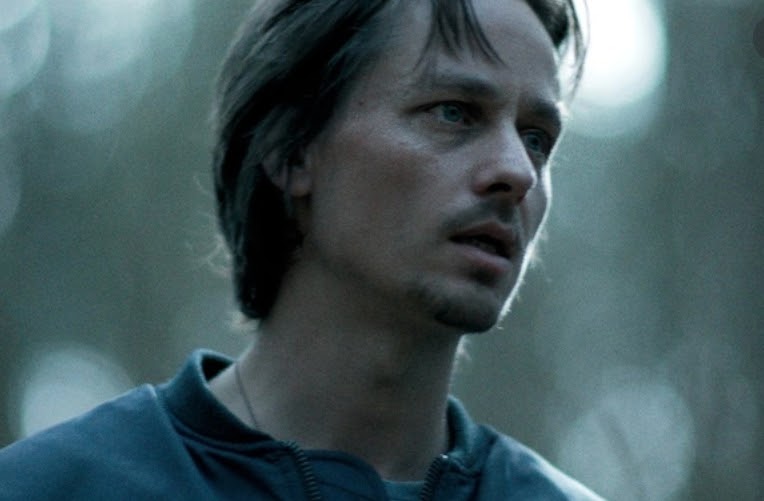 Point Blank
Young officer Klaus Roth (Tom Schilling from The Same Sky) is an undercover Berlin investigator infiltrating a Serbian gang responsible for fixing bets. Point Blank is also the story of a friendship between Roth and one of the criminals which leads to conflict. (German, Amazon Prime)
‍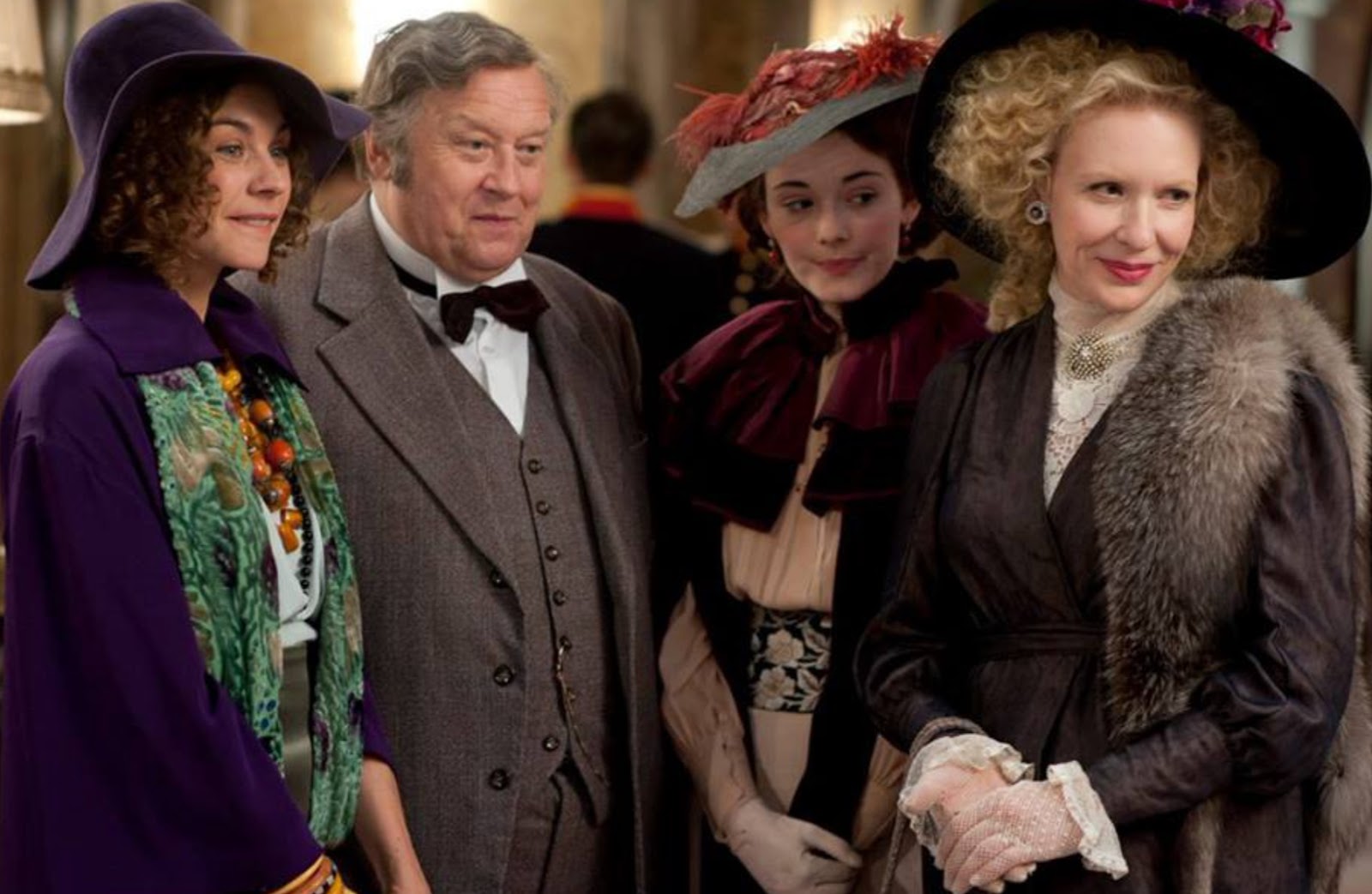 Hotel Adlon‍
Hotel Adlon is a historical drama (think Downton Abbey with German accents) set in a Berlin hotel from 1904-1997. Viewers are offered Germany's view of WWI, WWII, the Cold War, the rise of the Stasi spies and the building of the Berlin Wall. The story begins with Alma Schadt, a pregnant teen whose parents pretend her child is their own, a secret that haunts the family. (German with English subtitles, Amazon Prime)
‍
Perfume

Based on Patrick Süskind's best-selling novel Das Parfum, Perfume follows boarding school friends with a passion for scents. One woman is murdered and her scent glands are removed from her body. Investigators suspect one of her friends may have killed her and uncover disturbing secrets as they track down the killer. (German with English subtitles, Netflix)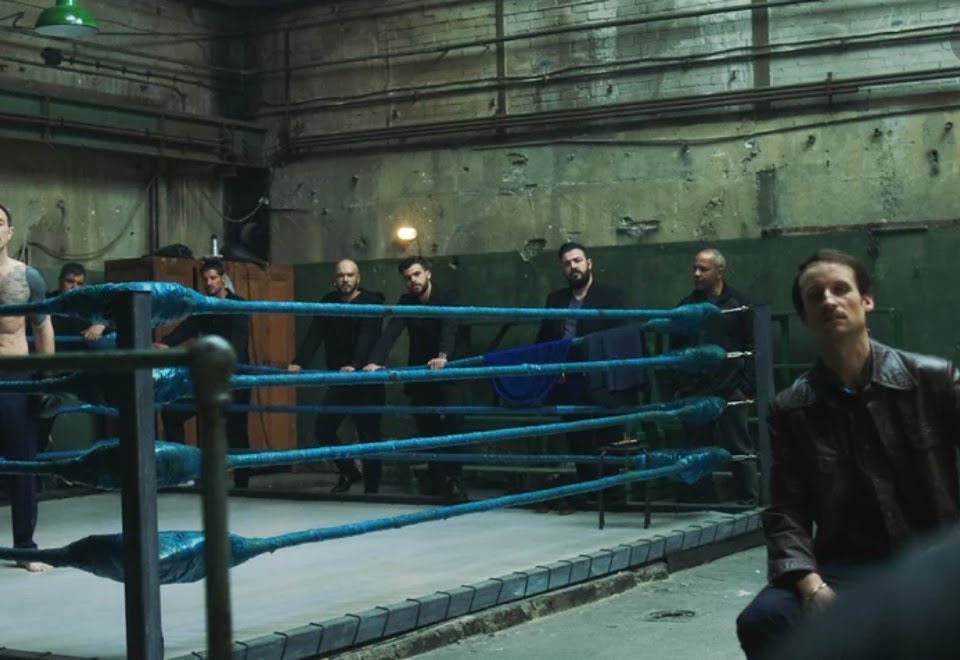 Tempel
Tempel (Ken Duken) is an ex-boxer threatened by the mafia and forced to return to Berlin's underworld. German weekly WELT described the six-part show as the country's best TV series. If you can't find Tempel in your home country you can ask Netflix to consider streaming it. (German language, Google Play, Amazon Prime in Germany, Netflix in Germany)



Dogs of Berlin
Germany's top soccer star is murdered and two young police investigators are assigned to find his killer. Their styles differ and they team up reluctantly but come to rely on each other's strengths when they are forced into battle with the Berlin underworld. (English dubbed, Netflix)
‍

International productions with a German twist: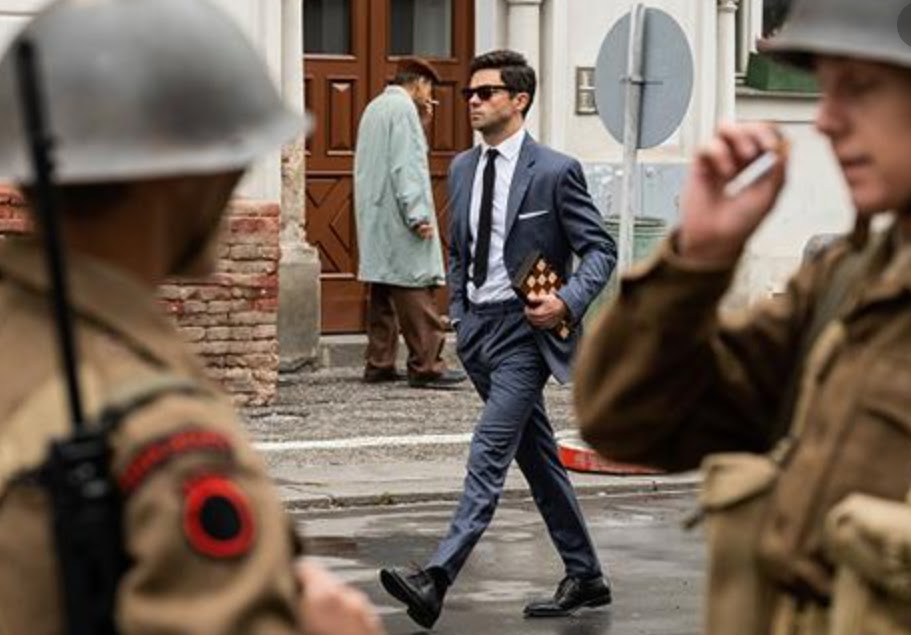 Spy City
Dominic Cooper is superb as Fielding Scott, a British MI6 spy sent to Germany in 1961 to extract an East German scientist. Scott soon finds himself hunting down a traitor in Berlin but is the double agent within MI6's ranks or among the CIA, French and German spies he works with? (English, AMC+)
‍
Berlin Station‍
Berlin Station follows a CIA team who work uneasily with their German counterparts to combat threats. The ensemble cast features Richard Armitage (Lucas North in the British TV drama Spooks), Rhys Ifans, Leland Orser, Michelle Forbes, and Richard Jenkins. (English, Amazon Prime, Google Play, YouTube, Apple TV)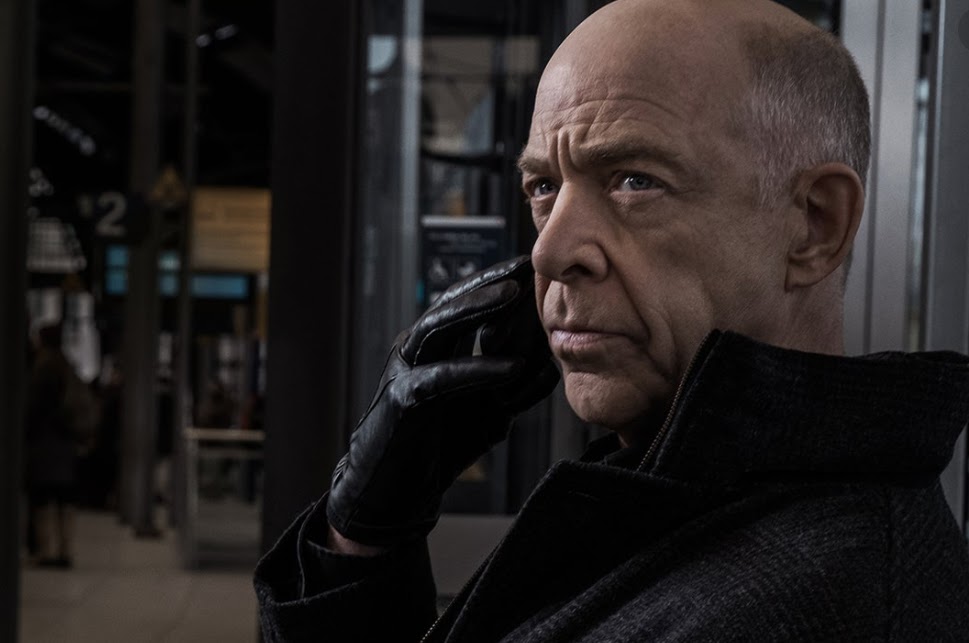 Counterpart 

Counterpart follows Howard Silk (J.K. Simmons), an American working for a UN agency in Berlin. He discovers that his agency is actually in charge of a portal to a divergent parallel universe created by East Germany during the Cold War. (English, Amazon Prime, Apple TV)


German Movies


From The Spy Who Came In From The Cold to Bridge of Spies, The Bourne Supremacy, A Most Wanted Man and Atomic Blonde, some of Hollywood's best spy films use Berlin as a backdrop. But how many German-language thrillers do you know about? Here are some of the best to get you streaming.


Aus dem Nichts, or In the Fade‍
This 2017 German drama features Diane Krugar as a widow whose husband and son are killed in a terrorist attack. She believes the killers are neo-Nazis and sets out to find them. The film won the Golden Globe for best foreign-language film. (German with English subtitles, Hulu, Google Play, YouTube, Amazon Prime)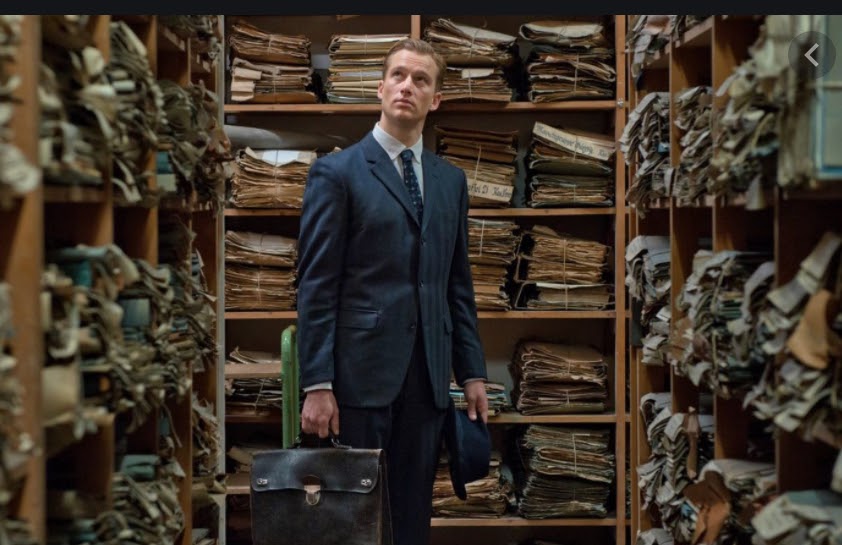 Im Labyrinth des Schweigens, or Labyrinth of Lies
Johann Radmann is an idealistic lawyer who wants to prosecute Charles Schulz, a former Auschwitz extermination camp commander. His work is frustrated, however, by former Nazis serving in the government who look out for one another. The 2014 film stars Alexander Fehling, who also played Jonas Hollander, Carrie Mathison's (Clare Danes') German boyfriend in Homeland. (German, YouTube, Google Play, Amazon Prime)
‍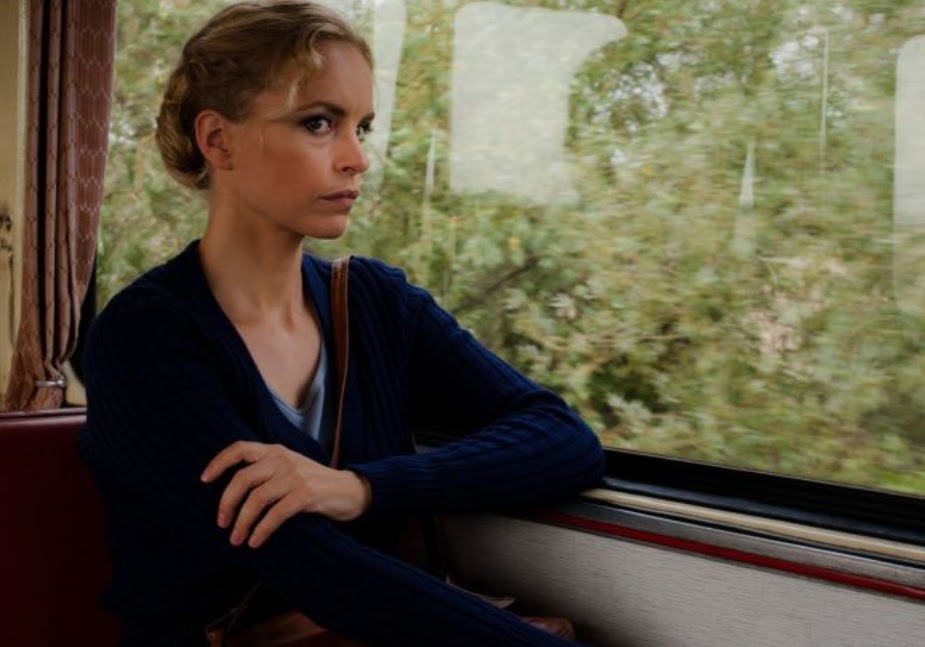 Barbara
Set in 1980s East Germany, Barbara (Nina Hoss) is a doctor at a small hospital. When she filed an Ausreiseantrag - an official request to leave East Germany - she was jailed and she is still monitored by the Stasi secret police. Barbara confides in her chief physician. He is sympathetic, but is he secretly working for the Stasis? (German with English subtitles, Amazon Prime)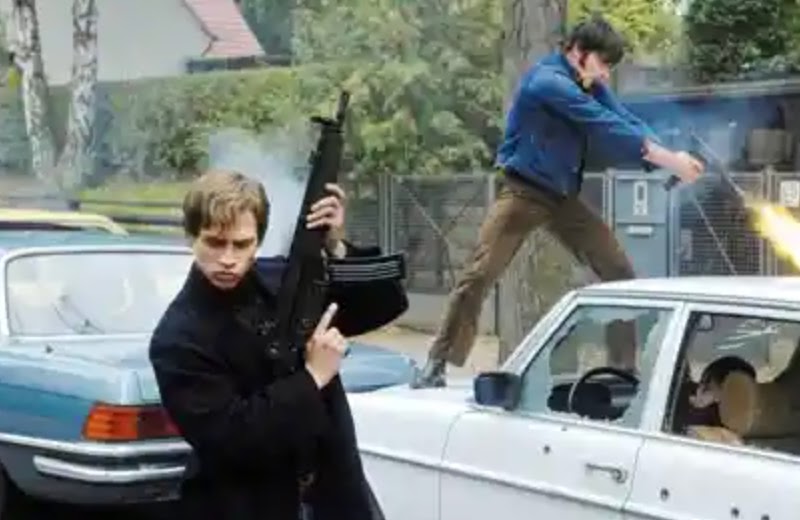 Der Baader Meinhof Komplex, or The Baader Meinhof Complex‍
This 2008 German drama tells the story of a West German, far-left terrorist organization called the Rote Armee Fraktion (Red Army Faction). The Shah of Iran attends a West Berlin opera and the police and the Shah's security team attack protesters demonstrating outside. The death of one protester fuels an armed struggle against what protesters see as a Neo-Nazi government. (German with English subtitles, Amazon Prime)
‍
‍Das Leben der Anderen, or The Lives of Others‍
Captain Gerd Wiesler, a member of the secret police in East Germany in 1948, is spying on a couple - a playwright and an actress. They are suspected of having pro-Communist views, but all is not what it seems in The Lives of Others. Wiesler soon becomes disillusioned with his mission in this Academy Award-winning film. (German and English, YouTube, Google Play, Amazon Prime)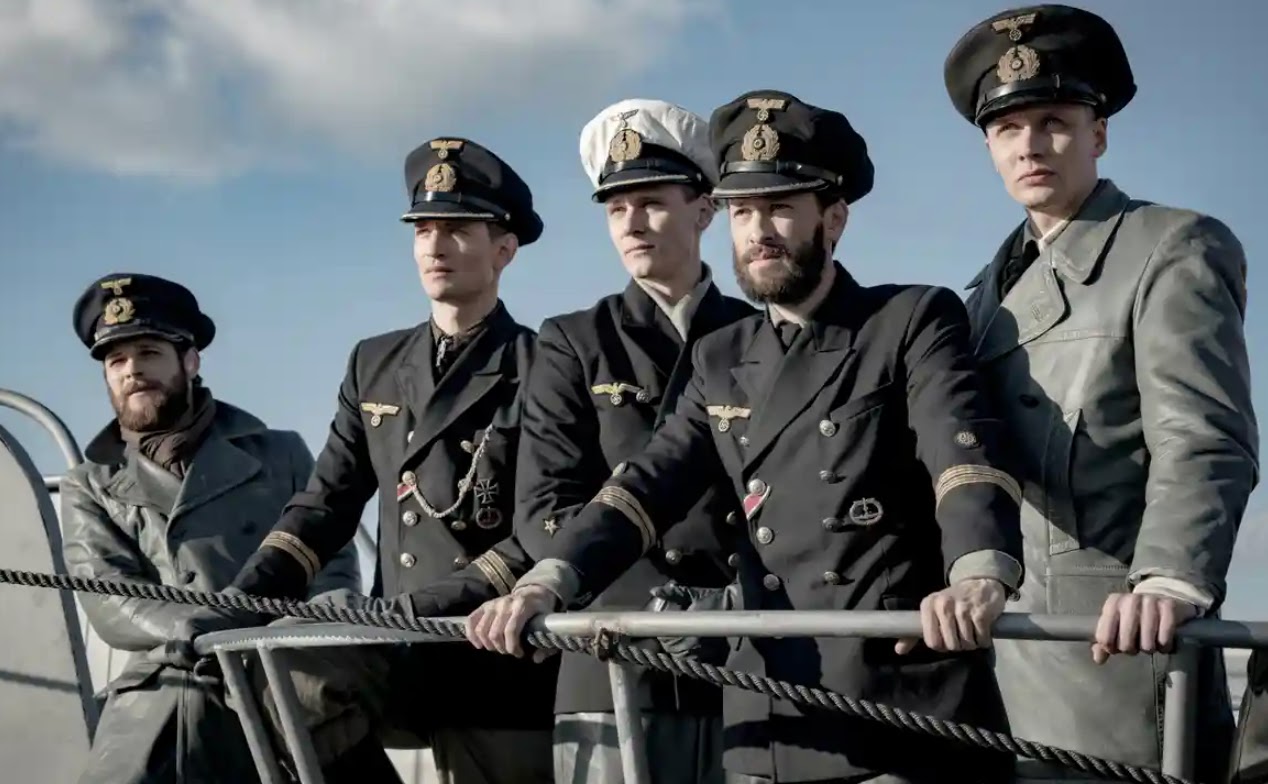 Das Boot 
Das Boot (The Boat) is a classic psychological thriller based on a German submarine U-96 mission in WWII. There are several versions of Das Boot, including the original film and Andreas Prochaska's eight-part series (photo above) which picks up where the movie leaves off. The director's cut of the movie is also available - but with a running time of almost five hours, it is not for the faint of heart. (English, German, French, YouTube, Google Play, Amazon Prime, Apple TV, Hulu)
‍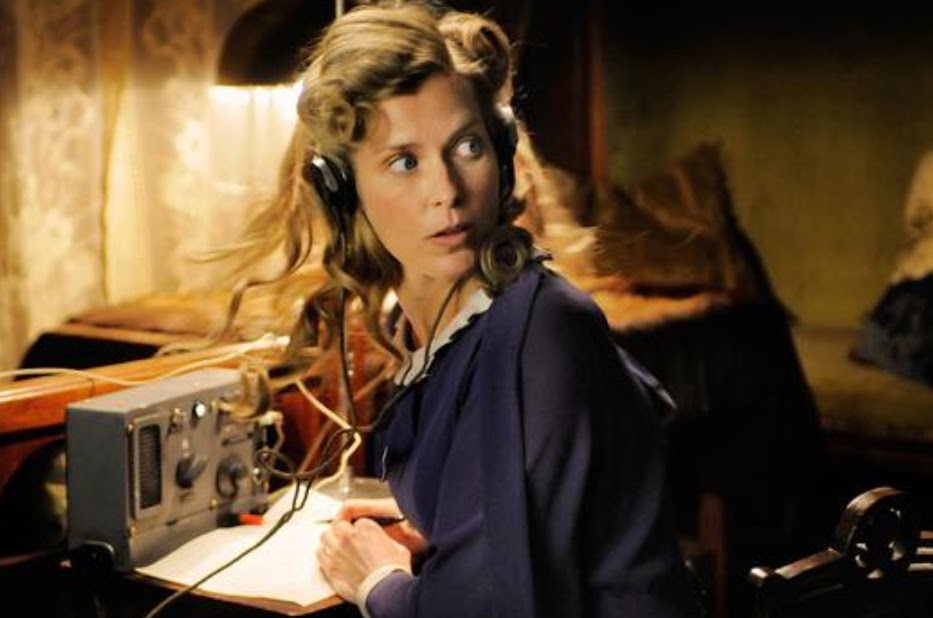 Die Spionin, or The Beautiful Spy‍
This historical thriller is set in Nazi Germany shortly before the outbreak of WWII. The film is inspired by Vera von Schalburg, a German prostitute who became a spy for German military intelligence service rather than face jail. (German, PlutoTV)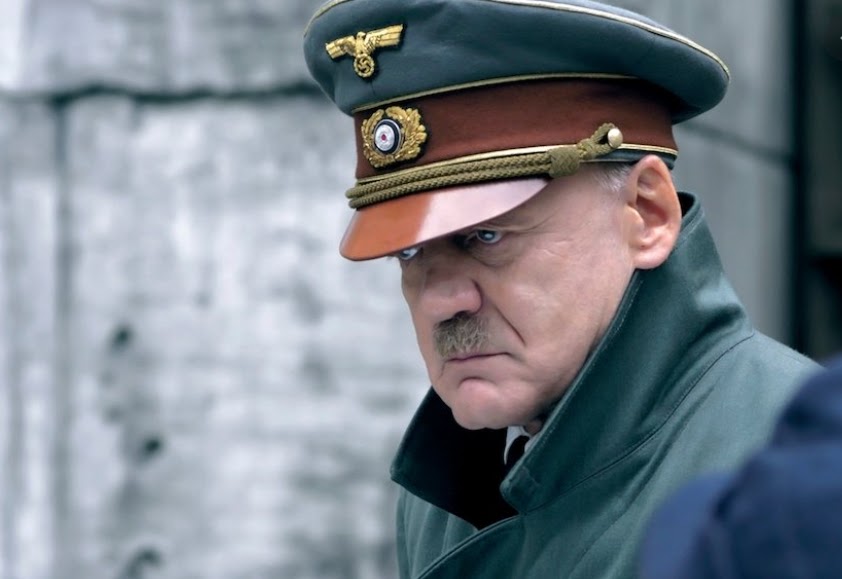 Der Untergang, or Downfall
This 2004 film is set during Hitler's last days in WWII. The Red Army has surrounded Berlin, shelling the city center on Hitler's birthday. Reichsführer-SS Heinrich Himmler tries to persuade Hitler to leave Berlin, but he refuses. With the end in sight, Himmler negotiates with the Western allies in secret. (English and German, Amazon Prime)
‍
Das schreckliche Mädchen, or The Nasty Girl
Sonya is a German student writing an essay about her town's resistance to the Third Reich when she uncovers proof of her town's collaboration with the Nazis in The Nasty Girl. (German with English subtitles, Amazon Prime)