Do you have what it takes to be a daredevil? The stakes are literally life and death so before you plunge over Niagara Falls in a barrel or rev your motorbike high above the Grand Canyon you'd be advised to find out what's on the other side.

Here are 10 bold daredevils who risked it all to satisfy their adrenaline-fueled craving for risk and adoration. 
‍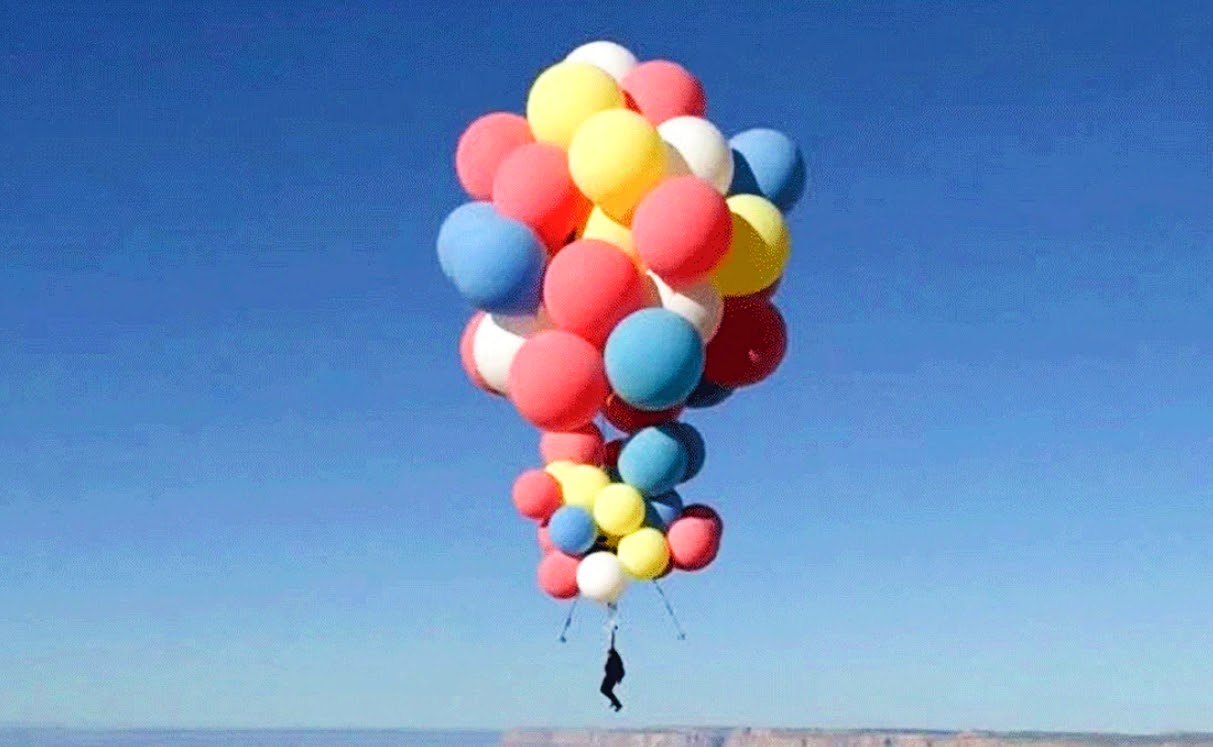 Magician David Blaine's balloon stunt
David Blaine reached 24,900 feet (4.7 miles) via helium-filled balloons in 2020 but he's not the first to pilot a balloon-craft. Daredevil Larry 'Lawnchair' Walters lifted off on his patio chair with 45 balloons back in 1982. Walters rose to 16,000 feet, drifted into controlled airspace near California's Long Beach Airport, and came down in power lines where he was promptly arrested: "It was something I had to do," Walters told journalists. "I had this dream for 20 years, and if I hadn't done it, I think I would have ended up in the funny farm.

Evel Knievel's motorcycle jumps
Evel Knievel captured the world's imagination with daring motorcycle jumps over the fountain at Caesar's Palace in Las Vegas and clearing 14 Greyhound buses. In 1974, he climbed into a steam-powered rocket and tried to blast across Idaho's Snake River Canyon. What motivated him? "I really wanted to fly through the air. I was a daredevil, a performer. I loved the thrill, the money, the whole macho thing," he told Maxim. Knievel retired in the 1970s and died at age 69. He still holds the Guinness World Record for most broken bones in a lifetime, 433 fractures.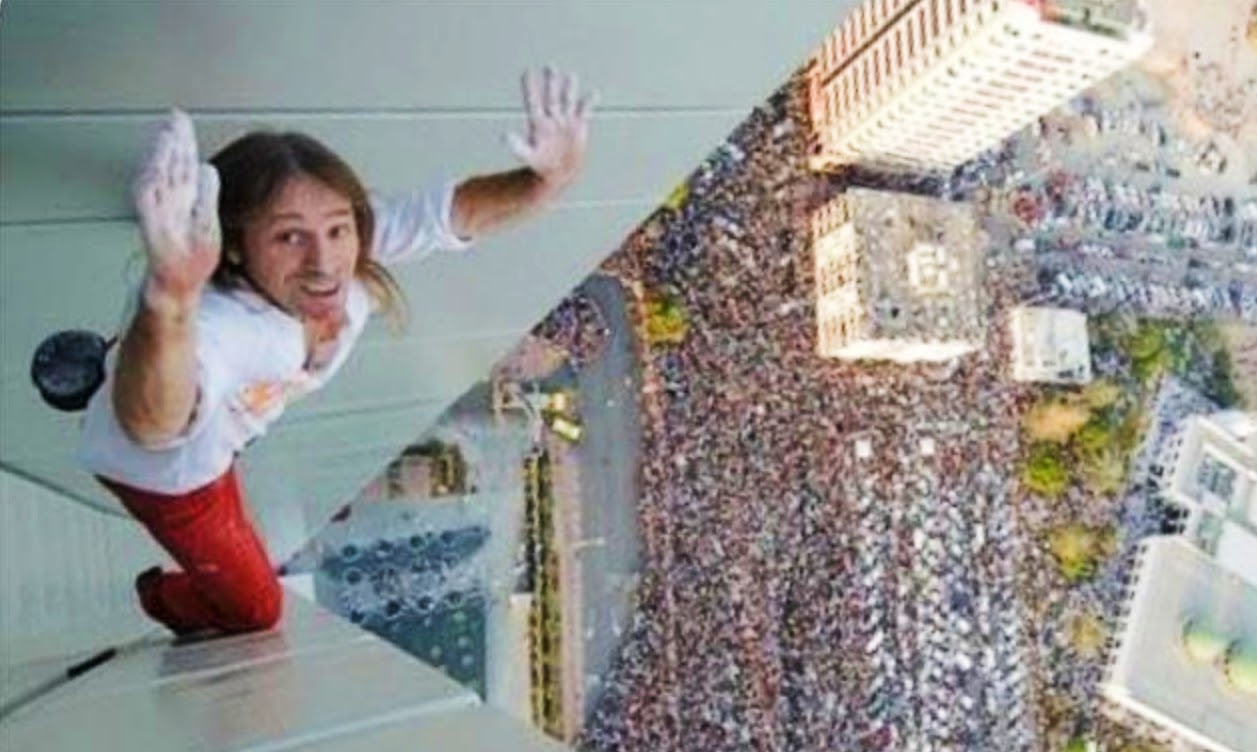 The French Spider-Man
Alain Robert is the 'French Spider-Man'. He's climbed more than 100 skyscrapers and monuments with his bare hands - mostly without insurance or permission. He's been close to death several times - a slip away from fatal danger - and recalls those moments in slow motion: "Time seems to be suddenly slowing down because you are about to negotiate the movement of your life. And if you don't make it you're just dead, and it sucks." Robert, who turns 60 in 2022, plans to climb until his body tells him to stop.
‍
Parachute master Felix Baumgartner

Felix Baumgartner parachuted from a height of 24.3 miles, smashing through eight world records and the sound barrier in a 2012 free-fall jump. The Austrian native, who perfected his parachuting skills in the military, dropped at a breathtaking 843.6 mph - Mach 1.24 - before deploying his parachute and landing in New Mexico. Scientists finally determined the secret of his rapid speed in 2017 - his suit reduced the aerodynamic drag that increases near the sound barrier. Baumgartner wasn't in it for the science though, it was more about the challenge: "It's not about getting scientific data. The only thing you want is to come back alive."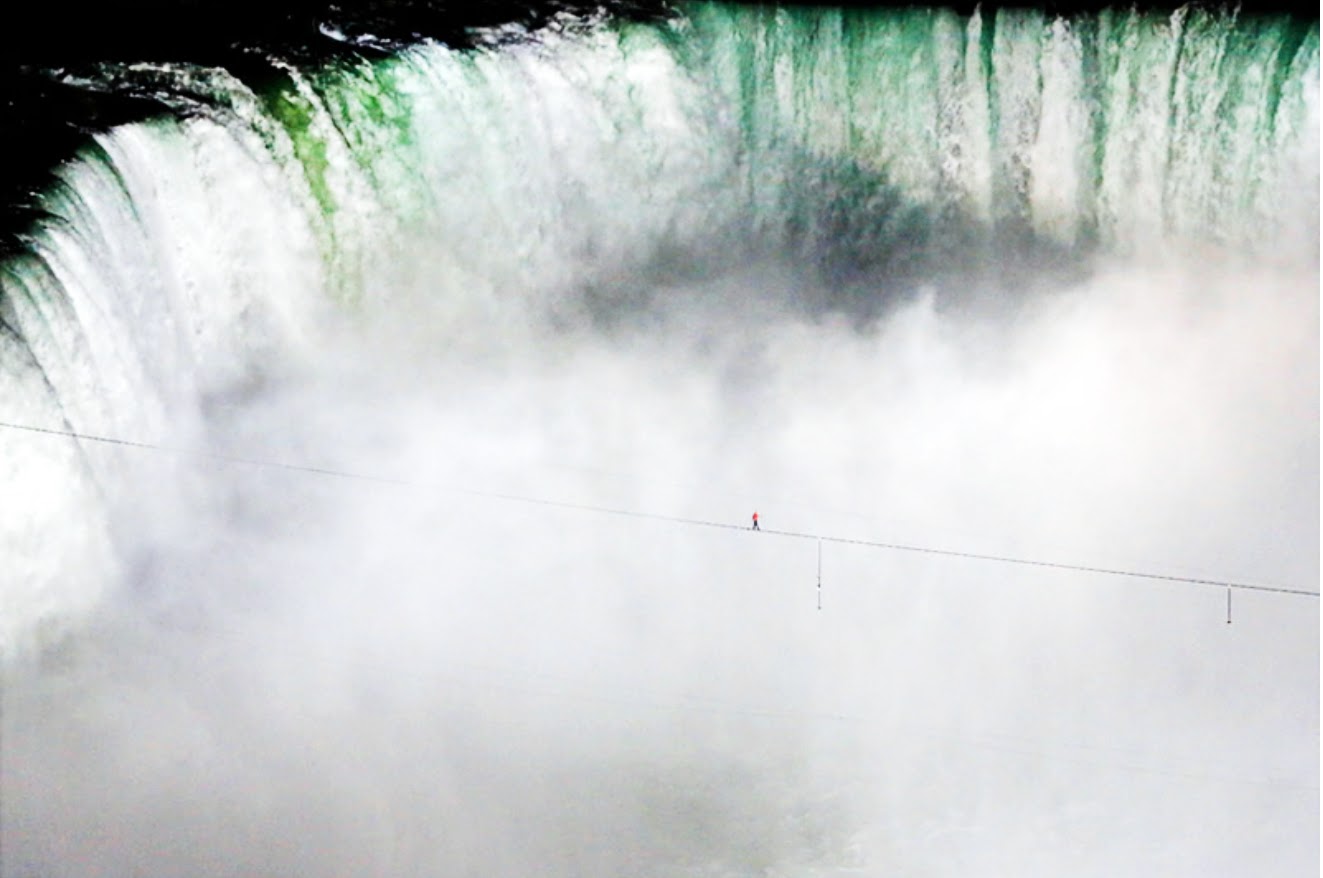 ‍
The Flying Wallendas
Nik Wallenda - one of the 'Flying Wallendas' - stunned crowds by walking 1,800 feet on a 2-inch wire from the US side of Niagara Falls across the Canadian border in 2012. "If I looked down at the cable there was water moving everywhere," he said. "And if I looked up there was heavy mist blowing in front of my face." How does he conquer his fear? Wallenda said he practices mind control by replacing negativity or fear with positive thoughts.
‍

Erendira Vazquez Wallenda
Even before she married into the Wallenda family, Erendira Vazquez Wallenda was a daredevil in her own right, a seventh-generation circus performer. She solidified her daredevil bona fides in 2017 while dangling by her teeth from a helicopter 300-feet above Niagara Falls - breaking her husband Nik's world record in the process. The wind was much stronger than anticipated, so she requested the helicopter pilot 'go higher' several times. Fear didn't enter her mind. "I feel blessed," she told reporters. Her lifelong motto? "The show must go on."