A new generation of sofa-surfing spies want espionage to include working from home with their mobile phones close by, causing recruitment challenges for spy services from Germany's BND to the CIA.
"We can't provide the perks that are now considered standard," Bruno Kahl, president of Germany's BND admitted. BND's staff of 6,500 collect and analyze foreign intelligence related to political, military, economic, and scientific developments. Even with the inside track on technological advancements, it seems the potential for conducting espionage under the duvet remains incredibly constrained.

Case officers, for example, rely on face-to-face meetings with foreign spies to avoid electronic surveillance or hacking. Microdot photography may be 'old school' but dead drops and brush pass tradecraft are still useful, low-tech methods to transfer intelligence. Both require changing out of your pajamas though.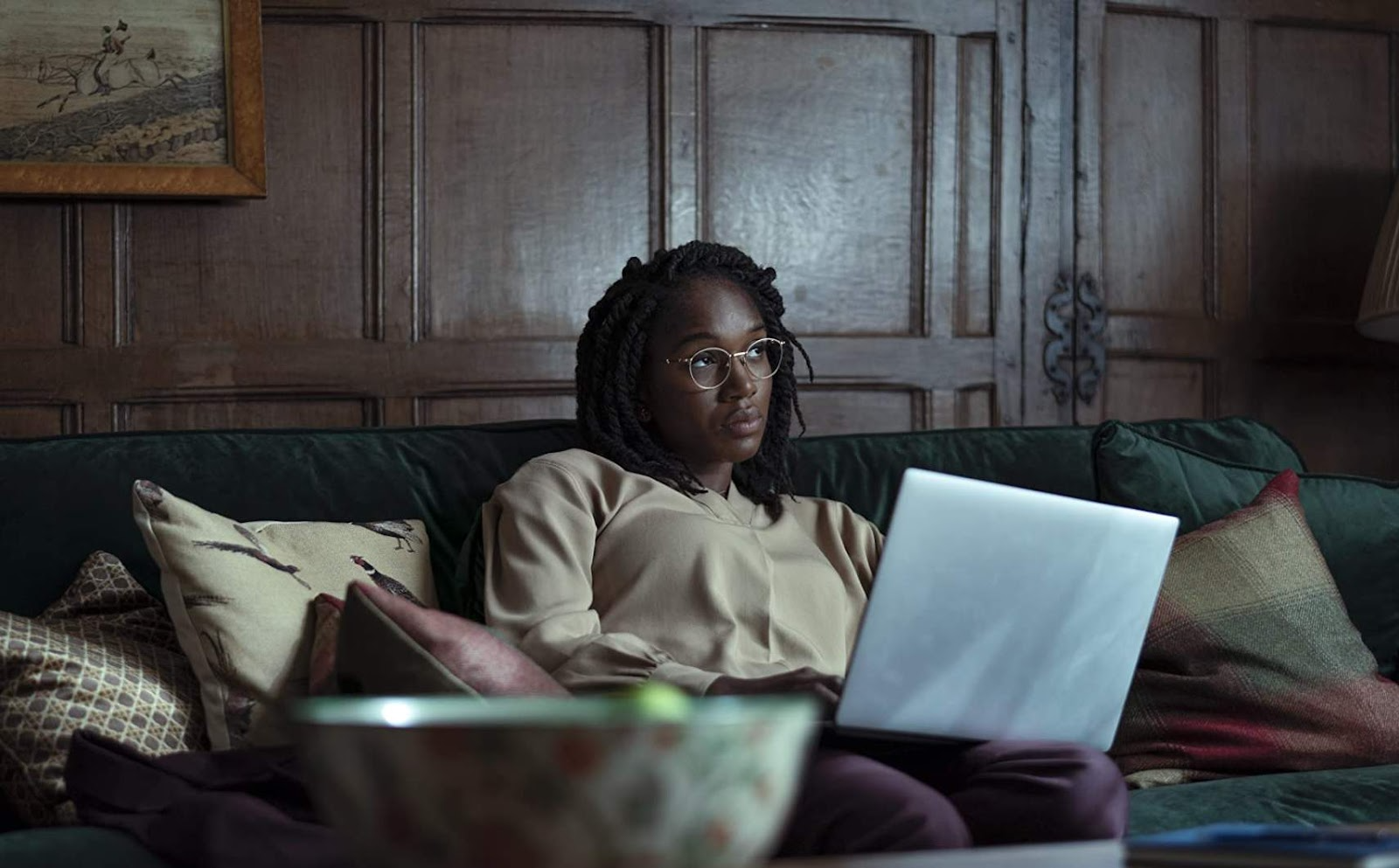 ‍
Home is where the espionage Is
The CIA has approved flexible work schedules and even hired its first-ever Chief Wellbeing Officer but hasn't yet solved the millennial problem of Operation Remote Control. 
"For years, CIA has been examining how to address workplace flexibility possibilities," according to 'Molly', the CIA's Q&A guru. "The Agency has several working groups dedicated to finding solutions."

CIA officers primarily work in a Sensitive Compartmented Information Facility (SCIF) whether they are at HQ in Langley, Virginia, or working around the world in order to protect intelligence, sources, and operational methods. That means CIA operatives have fewer opportunities to work from home or other unsecured locations.
‍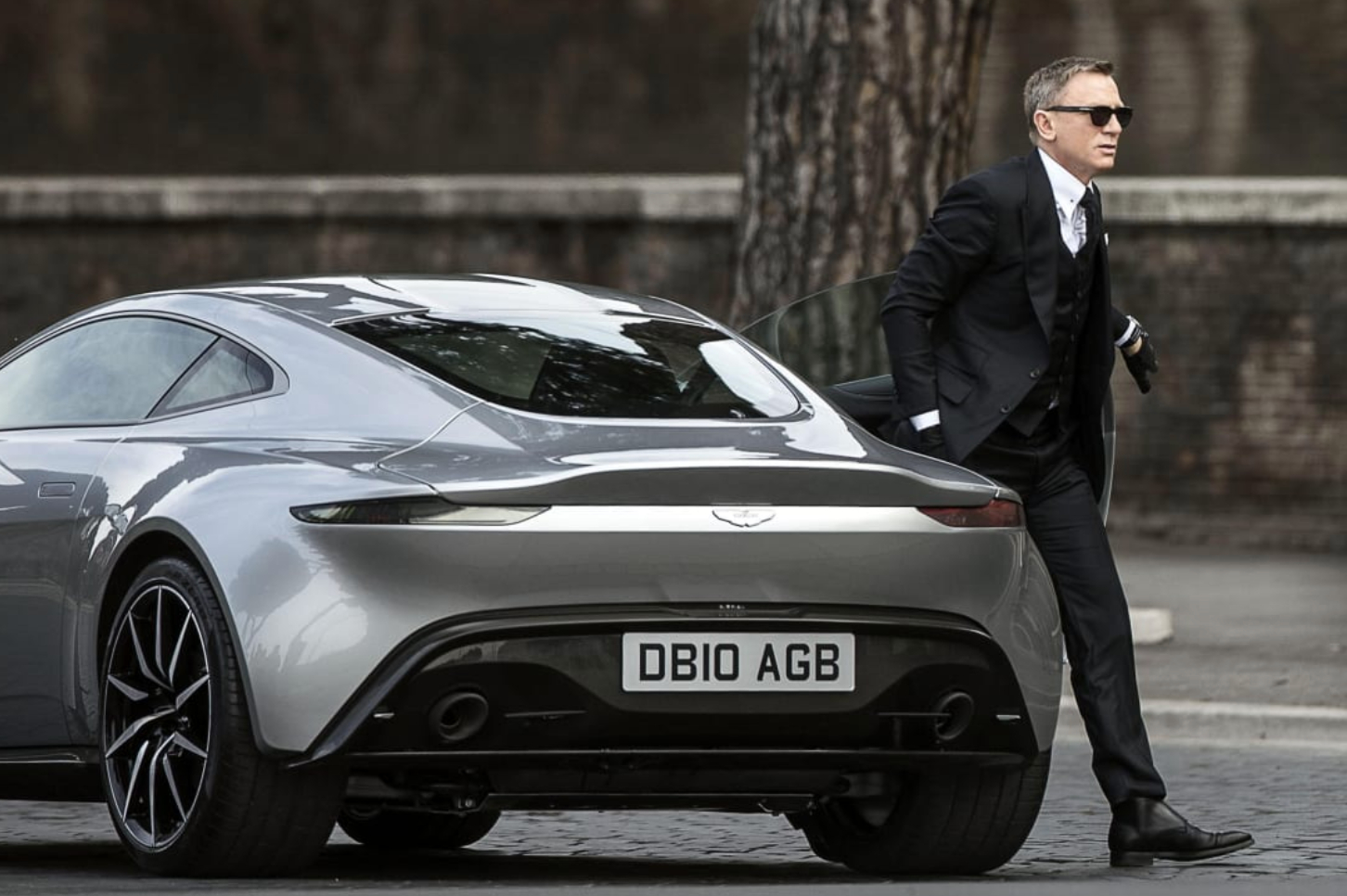 ‍
On His Majesty's Living Room Service
Britain's premier foreign spy agency, MI6, puts on a friendly, reassuring face on the Secret Intelligence Service's recruitment page, telling potential hires they will still have time for their families.

"You'll find that our flexible working policy means you can work around personal commitments," MI6 says, stressing the collegiality of espionage. "Sharing experiences with people overseas often creates life-long friendships, while families have a unique opportunity to experience different cultures."

Yet, MI6 admits Q hasn't conjured up a gadget for remote working: "One of the positive aspects of working in secret intelligence is that because of the nature of our work, you simply can't take it home with you," MI6 says. "This means that in the majority of our roles, you work regular hours, then can switch off and go home at the end of the day."
‍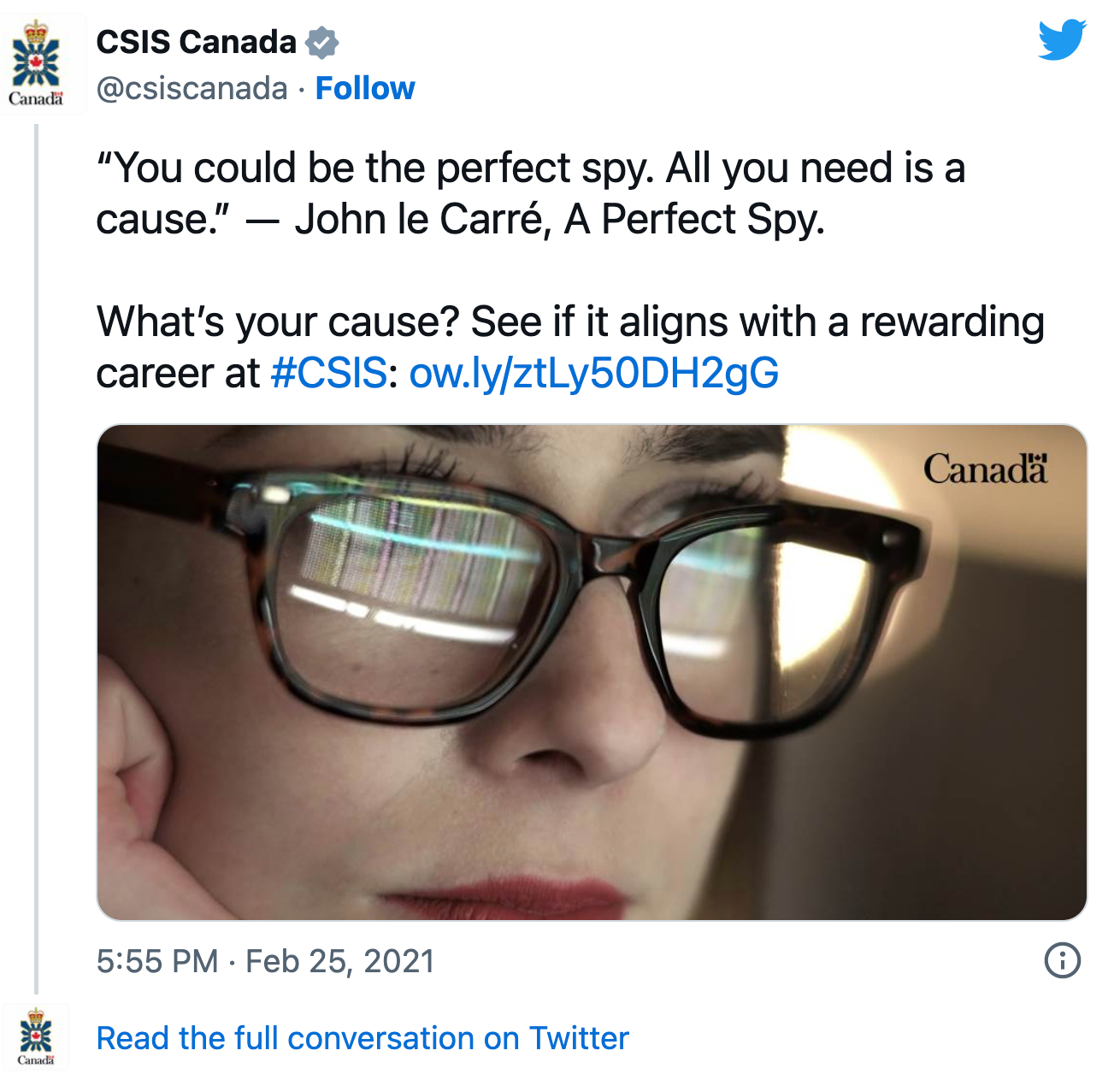 ‍
Wanted: CSIS double agents 
The Canadian Security Intelligence Service (CSIS) was caught short when it turned to social media to recruit next-gen spies. "You could be the perfect spy - all you need is a cause," CSIS Tweeted, filching a quote from the John le Carré novel The Perfect Spy.

Trouble is, le Carré's book explores the moral failings of a traitor, a double agent who betrays his country and ultimately kills himself.

"Have y'all read the book? Or, you know. Like, any of his books," one follower Tweeted in reply.

Perhaps CSIS will have better luck with its next recruiting strategy - hiring students in co-op programs and advertising entry-level positions with a starting salary of CDN $80,000 (US $60,000) per year.
‍