Gillian Blake was home with her young sons when a British Foreign Office official dropped by, poured himself a whiskey, and explained that her husband was a traitor who'd slipped secrets to Moscow while working for MI6. It was 1961 during the Cold War and Gillian felt the missing pieces of the puzzle falling into place.

"When they told me he had betrayed the secrets of my country, it never crossed my mind that they had made a mistake," Gillian later wrote. "As I thought back to George's background and to the six-and-a-half years of our very happy married life, it all fitted in somehow. He must have always been simulating - living, so to speak, a lie and living it rather ruthlessly."

George's decade-long betrayal was a humiliation to MI6, coming after the high-profile defections of Cambridge Five double agents Guy Burgess and Donald Maclean. Britain blamed Blake for leaking intelligence about the Berlin Tunnel, one of the most expensive clandestine projects ever undertaken by the CIA and MI6. He'd also exposed the identities of hundreds of Western agents, some of whom were executed as a result.

Blake's court sentencing reflected the establishment's bitter mood: 42 years - the longest prison term recorded in Britain at the time. George was trained in the dark arts, however. He would soon be plotting a spectacular escape.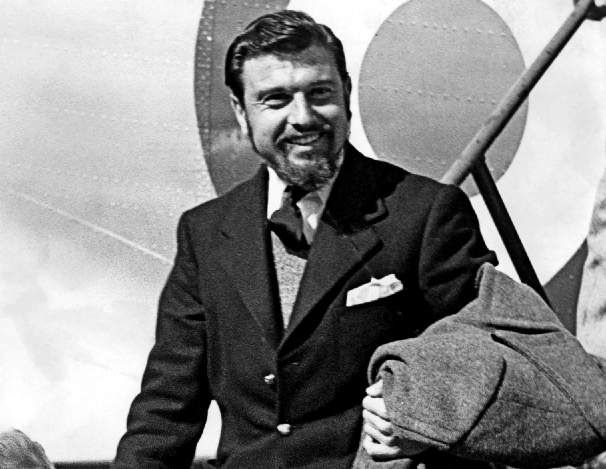 George Blake: the spy who got away‍
By 1966, George was 44 years old and had nothing left to lose. Although Gillian visited him in prison every month, she wanted a divorce. She'd met another man, Michael Butler, and she wanted Blake's three boys to adopt his surname.

With the help of his cellmates, George hatched a plan to break out of Wormwood Scrubs prison in London. He was hoping that two peace activists - Michael Randle and Pat Pottle - would be his accomplices on the inside and slipped Pottle a note in the urinals one day.
"If you feel you can help me on your release, go to the Russian Embassy, introduce yourself and say, 'I bring you greetings from Louise.' Between 10 and 11 o'clock we exercise in the yard outside D Hall. If a rope ladder is thrown over the wall at the spot I have marked X [a sketch was enclosed] as near to 10.30 as possible, I will be ready."

If the Soviets agreed, Blake wanted them to place an ad in the personal column of The Sunday Times saying: 'Louise Longing to See You', author Simon Kuper writes in Spies, Lies & Exile. Although Pottle backed out - not willing to be in the midst of a clash between MI6 and the KGB - Blake had a Plan B. Sean Bourke, an Irishman convicted of sending an explosive device through the post to a policeman, met Blake while editing the prison magazine. Bourke would be released soon and offered to smuggle a walkie-talkie into Wormwood Scrubs to assist during the prison break.
‍
What was George Blake charged with?
Polish secret service officer Michael Goleniewski defected to the West and brought with him the details of a Soviet mole in British intelligence. George Blake was arrested and pleaded guilty to five counts of passing information to the Soviet Union over the course of more than nine years. Blake was sentenced in 1961 to the longest prison term recorded in Britain at the time, 42 years.