Jen Kramer conjured her way to the top tier of magicians in Las Vegas and she's on a mission to inspire other women: "I would love to see in this historically male-dominated field more young girls becoming interested in magic. I would say, 'Go for it.'"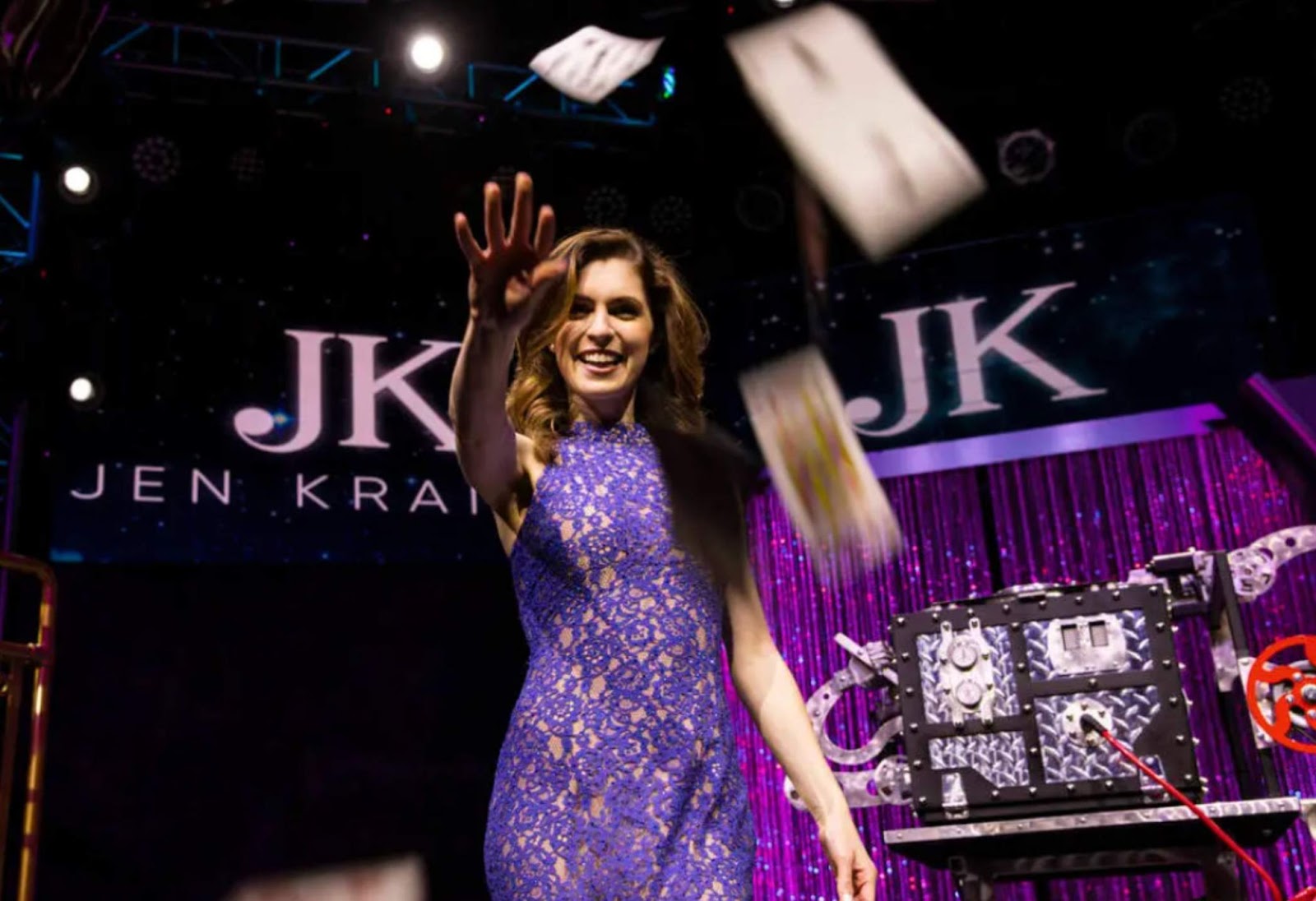 Jen Kramer: female headliner
Jen became the first woman in more then a decade to headline a Las Vegas magic show in 2018. Then Covid-19 struck. The Strip shut and Las Vegas folded its cards.

Jen's no quitter, though. She's already redefined magic in many ways, including establishing a magic rehab program to help brain and spinal cord injury patients. So Jen rode out the pandemic, started performing online, and pushed herself to reimagine what a magic show might look like without volunteers on stage.

"Now we have a way to get someone in the audience to star in the routine from their seat and make a legitimate contribution to the show," Jen said.
‍