The Mosquito was a rebel, a rule-breaker, and a game-changer that helped defeat Nazi Germany - one of the most celebrated planes in history along with the Spitfire and North American P-51 Mustang.
‍
The de Havilland Mosquito was a marvel of aircraft engineering: impossibly sleek, blindingly fast, built of lightweight wood, and equipped with a formidable arsenal of weaponry. Britain's Royal Air Force didn't realize it needed the spy plane until it became impossible to imagine a WWII victory without the Mosquito and its two growling Rolls-Royce Merlin engines.

Not only did the 'Mossie' excel as a night fighter, but it served as a pathfinder for Bomber Command's heavy bombers. And when it came to daring bombing raids over occupied Europe, the Mossie was unmatched in its ability to surprise, speed, and precision - a reputation solidified by an audacious daylight bombing raid on Berlin.

So when Churchill's top-secret Special Operations Executive Army (SOE) set out to destroy the Gestapo HQ in Copenhagen, there was only one machine for the job - the Mosquito.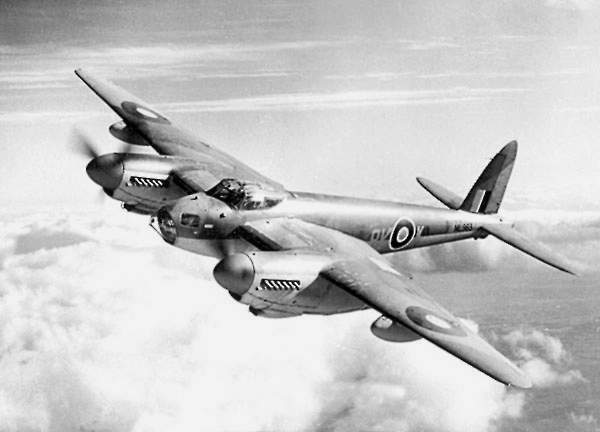 ‍
The Mosquito's radical design
The Mosquito was initially nicknamed 'Freeman's Folly', a reference to Air Chief Marshal Sir Wilfrid Freeman who defied critics and defended Geoffrey de Havilland's revolutionary design concept.
De Havilland argued that shortages of aluminum and steel would occur during WWII, but wood supplies should be adequate. "We believe that we could produce a twin-engine bomber which would have a performance so outstanding that little defensive equipment would be needed," de Havilland wrote to Freeman on September 20, 1939. 
Only weeks earlier, Britain had declared war on Nazi Germany to defend the balance of power in Europe. The Air Ministry decided de Havilland's idea too radical, but Freeman stuck to his guns. The Mosquito's design was flexible so a crew of two - pilot and navigator - could sit side-by-side and a single passenger could ride in the aircraft's bomb bay if necessary.

"Flying on operations barely 18 months after a single prototype was ordered off the drawing board, it was the answer to its pilots' prayers: a stunningly versatile warplane capable of leaving the Luftwaffe in its wake to attack when and where the enemy was least expecting it," Rowland White writes in Mosquito: The RAF's Legendary Wooden Wonder.

‍Although best known for its RAF service, the Mossie flew in several US Army Air Force units as a night fighter and photographic/weather reconnaissance aircraft. During the war, the USAAF acquired 40 Canadian Mossies and flew them under the American F-8 (photo reconnaissance) designation.
‍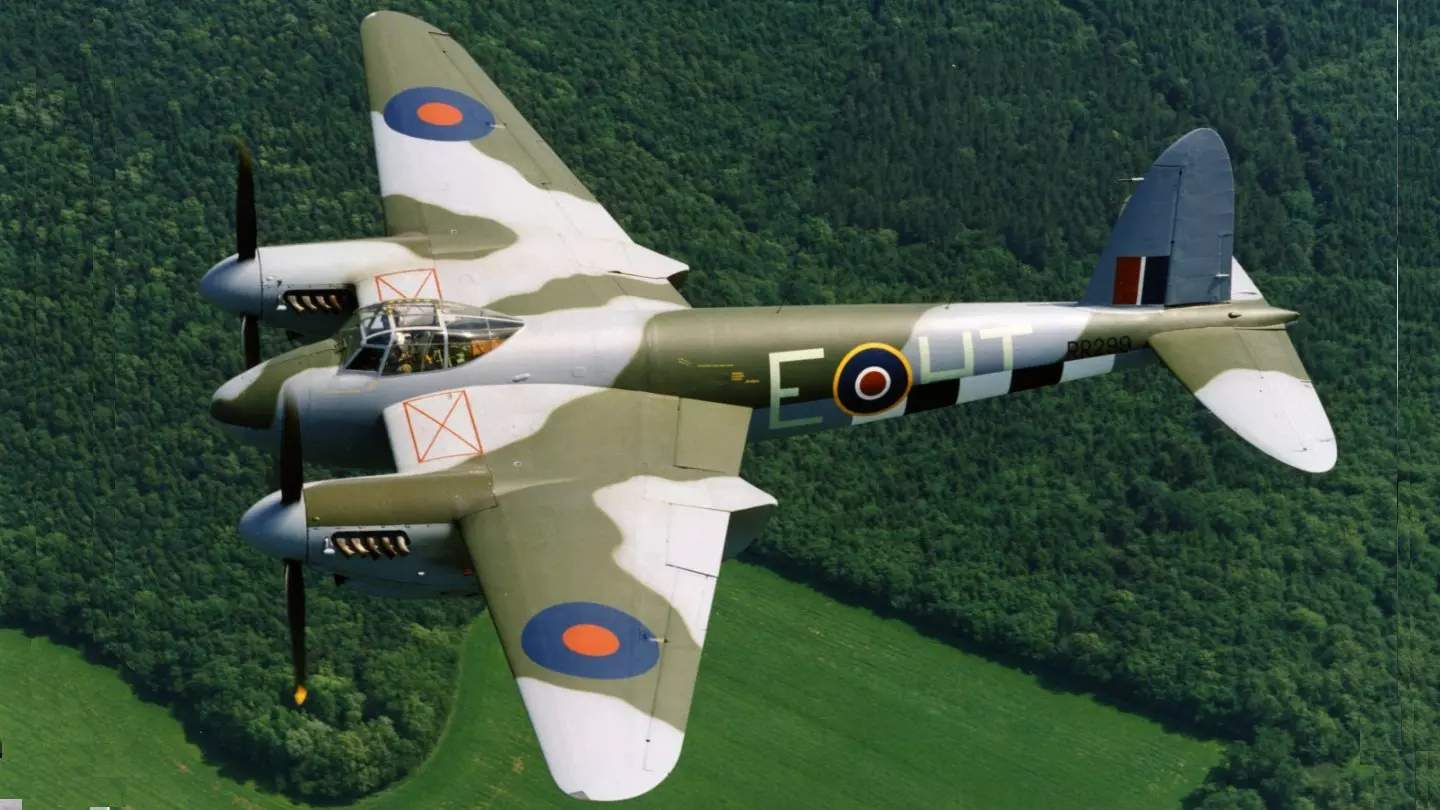 ‍