Celebrity cryptographer Elonka Dunin is so well known that Da Vinci Code author Dan Brown named a character, Nola Kaye, after her in an anagram pattern for his sequel The Lost Symbol. 
Even though Elonka has no formal training, the daughter of a Polish mathematician and NASA engineer was always a hard-core gamer destined for code-breaking. She was born in Santa Monica, California in 1958 and dropped out of UCLA astronomy studies to join the US Air Force. Elonka worked on instruments for spy planes like the SR-71 Blackbird and U-2 but never really felt electronics was her calling.

Dunin returned to her love of online gaming instead, moving to St. Louis where she oversaw Simutronics games including GemStone III, Alliance of Heroes, CyberStrike, Modus Operandi, DragonRealms, HeroEngine, and Tiny Heroes. That's when a hacker group released PhreakNIC v3.0 Code, an amateur cryptographic puzzle, and Elonka's entire world changed in mid-1999.
Through hacker connections, she heard about the unsolved code and there was no turning back. "The gamer in me got hooked," Elonka said.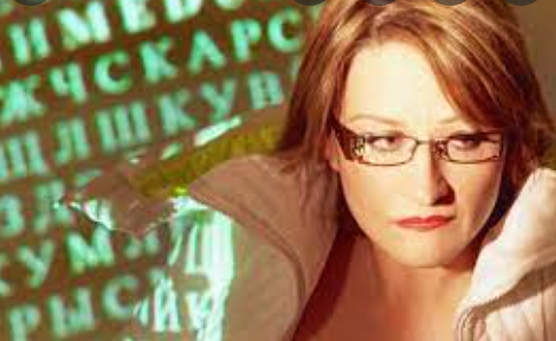 Kryptos Hints to Solve the Remaining 97 Letters in K-4‍

According to cryptographer Elonka Dunin's Kryptos website:

Part 1 of Kryptos decrypts to the sentence:
"Between subtle shading and the absence of light lies the nuance of iqlusion"


Part 2 of Kryptos was originally thought to decrypt to the phrase below, although cryptographers have issued a correction:

"It was totally invisible. How's that possible? They used the earth's magnetic field. x The information was gathered and transmitted undergruund to an unknown location. x Does Langley know about this? They should: it's buried out there somewhere. x Who knows the exact location? Only WW. This was his last message: x Thirty-eight degrees fifty-seven minutes six point five seconds North, seventy-seven degrees eight minutes forty-four seconds West. ID by rows."

Part 3 is believed to say:
"Slowly, desparatly slowly, the remains of passage debris that encumbered the lower part of the doorway was removed. With trembling hands I made a tiny breach in the upper left-hand corner. And then, widening the hole a little, I inserted the candle and peered in. The hot air escaping from the chamber caused the flame to flicker, but presently details of the room within emerged from the mist. x Can you see anything q?"
‍‍
Additionally, Sanborn appears to have carved roughly 1,800 (possibly) random letters and four question marks into his copper structure, one of history's toughest codes & ciphers. Along the way he has dropped clues:
1. When commenting in 2006 about an odd spelling in passage 2, Sanborn said that the answers to the first three passages contain clues to the fourth passage.

‍2. In November 2010, Sanborn released another clue, publicly stating that NYPVTT, the 64th - ⁠69th letters in passage four, become BERLIN after decryption.

3. In November 2014, Sanborn gave The New York Times another clue: the letters MZFPK, the 70th - ⁠74th letters in panel four, become CLOCK after decryption. The 74th letter is K in both the plaintext and ciphertext, meaning that it is possible for a character to encrypt to itself. This means it does not have the weakness - where a character could never be encrypted as itself - that was known to be inherent in the German Enigma machine. Sanborn said that to solve passage 4, "You'd better delve into that particular clock," but added, "There are several really interesting clocks in Berlin." Some presume he means the Berlin Clock, although the Alexanderplatz World Clock and Clock of Flowing Time are also candidates.
4. On January 29. 2020, Sanborn gave The New York Times another clue: At positions 26 - 34, ciphertext QQPRNGKSS is the word NORTHEAST. In August 2020, Sanborn revealed that the four letters in positions 22 - 25, ciphertext FLRV, in the plaintext becomes EAST.
‍
5. Even after all the sculpture's four panels are solved, that will lead to another mystery.