Taylor Swift's cryptic clues are as legendary as her music. Swift not only drops enigmatic messages on her social media posts but the Endlessly Elegant musician embeds messages in lyrics and liner notes, music video imagery, and even her outfits. No wonder fans - devoted Swifties - can't stop thinking about the Grammy-winning singer and songwriter.
‍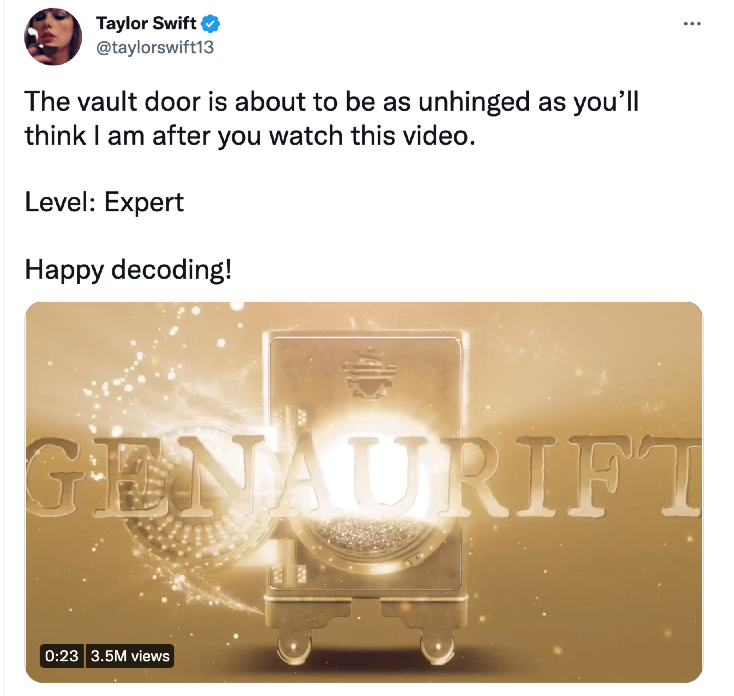 Taylor Swift: Musical Enigma
Swift has described her Bejeweled video as something special for "fans who like certain things like glitter and Easter eggs and lots of little cameos".
‍

Taylor Swift: The Bejewelled Cryptographer
Swift also dropped a cryptic video Tweet with a code for fans to crack before the April 2021 release of Fearless (Taylor's Version).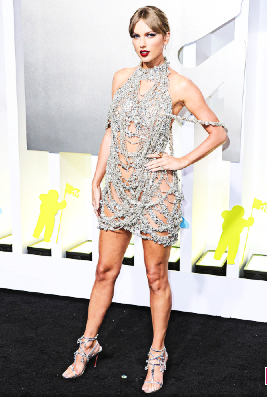 Earlier, Swifties decoded at least 17 hidden messages in Look What You Made Me Do (2017), in which Swift combines clues and symbolism to throw shade at frenemies like Kim Kardashian and even to mock herself.

Nils Sjöberg, the pseudonym Taylor used to write a song for her ex, Calvin Harris, is splashed across a tombstone in the video, and when Swift sings before the letter 'T', her past selves try clawing their way back to the top of the heap.

Swift isn't the only musicians toying with cryptic clues, however. Ciphers are at least as old as J.S. Bach, the baroque composer who embedded his name into compositions with a Bach motif.

From subliminal missives to backward messages, sarcastic ciphers and musical scores hidden within musical scores, some artists are natural spies. Can you read between the notes?
‍
‍
Musical Secrets & Ciphers: Enigma Variations
Edward Elgar's Enigma Variations is one of the greatest musical mysteries in history. The composition written in the late 1800s is made up of 14 variations on an original theme, beginning with one tune reimagined multiple times. What is the original theme, however? Elgar refused to explain his enigma, saying only that the mystery melody doesn't appear in full in any of the 14 variations. Musicians have puzzled over the compositions for more than a century although in 2019 a young composer claimed to have finally solved the mystery. Britain's Bletchley code crackers so admired the composer they named their Enigma cipher machine after Elgar's Enigma Variations. 
‍