An MI5 officer took it upon himself to tell the IRA what they wanted to hear about Irish unity during unauthorized peace talks - misrepresenting his Queen and country to stop the violence. He'd risked his life. Now he just had to come clean to the security services.

Twenty-five years after the US-brokered Good Friday Agreement in 1998 ended three decades of bloodshed during 'The Troubles' in Northern Ireland, an extraordinary tale of one MI5 officer's role in history has finally been revealed.

"I'd like what I did to be remembered," the British intelligence officer, known only as Robert, told the BBC's Peter Taylor. "No one is going to know what it is like for me and how it came about because it is all locked away in the files of the Security Service."

What's been hidden is the story of an MI5 officer gone rogue - a man who disobeyed his superior's order in the 1990s to back off from negotiations with the Irish Republican Army (IRA). Instead, Robert met IRA paramilitaries alone, putting himself at risk of being kidnapped or killed, so he could help lay the groundwork for a peace deal to end a war that had claimed more than 3,000 lives.
It's a fascinating insight into how the security services negotiate behind the scenes with hostile adversaries.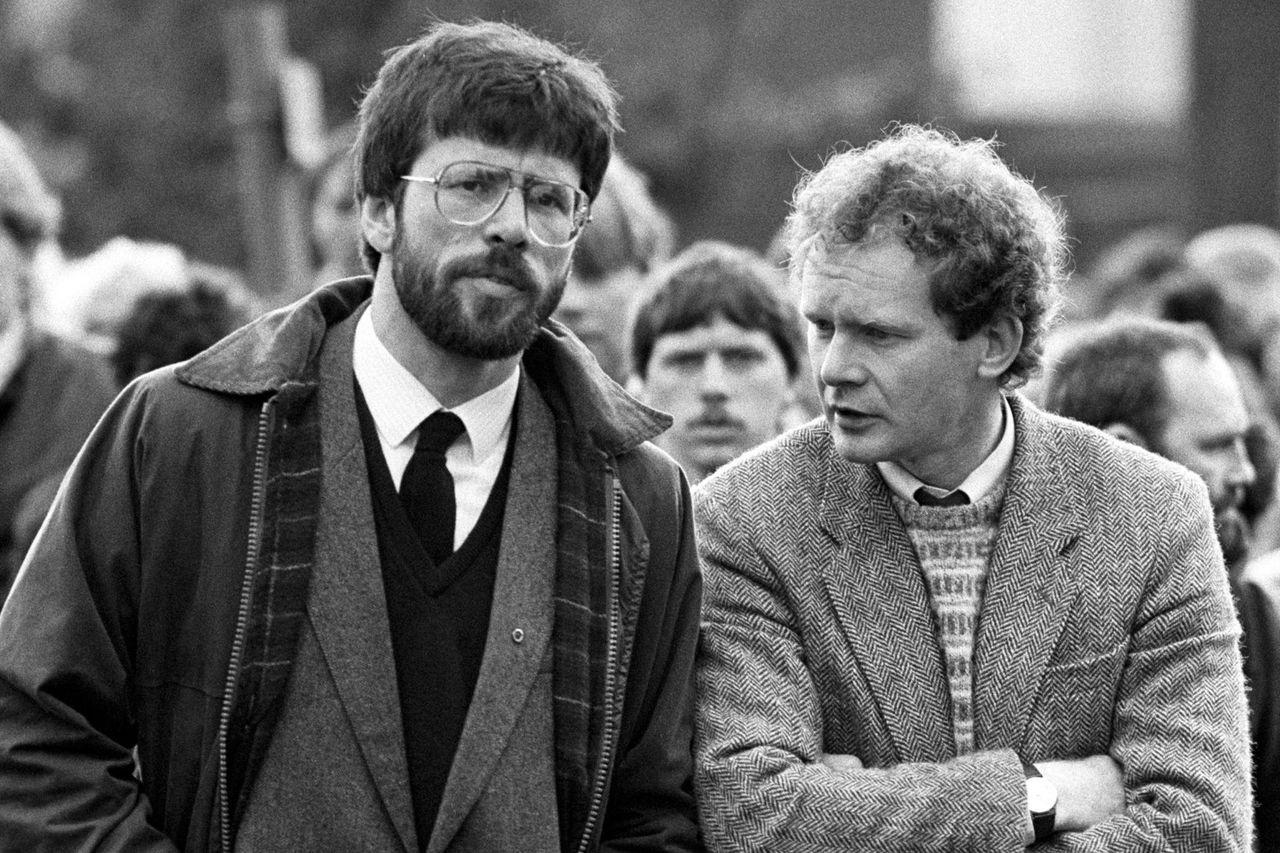 The US signals a policy shift in Northern Ireland‍
America's involvement in Northern Ireland was stepped up in the mid-90s when President Bill Clinton granted a 48-hour visa to Gerry Adams, leader of the IRA-affiliated political party Sinn Féin. The policy shift elevated Adams' standing, dangled the prospect of US financial aid, and helped Sinn Féin sell peace to IRA war hawks. Behind the scenes, MI5's Robert was also using top-secret backchannels to end the war, but it wouldn't be easy. Ireland's history is as complicated as its politics.

Essentially, the partition of Ireland in 1921 left Northern Ireland as part of the UK, with a population divided between the mainly Protestant unionists, who wanted to remain in the UK, and Catholic nationalists, who wanted Northern Ireland to unite with the Republic of Ireland in the south. The tension led to violence and the erection of more than 100 'peace walls' in the '70s to separate warring factions. 
There were atrocities on all sides including 1972's Bloody Sunday when British soldiers killed 14 Roman Catholic civil rights supporters during a demonstration in Londonderry (Derry), Northern Ireland, leading to a surge in IRA support. Britain's security services opened up top-secret backchannel in the 1970s - covert talks to explore ways to end the war - and 20 years later they were still talking to contacts close to the Army and Martin McGuinness - then a senior member of the IRA leadership.