While much has been written about the friendly, smiling dolphins trained by the US Navy, little is known about the crucial role sea lions play in national security. SPYSCAPE looked into the job of these incredible marine mammals.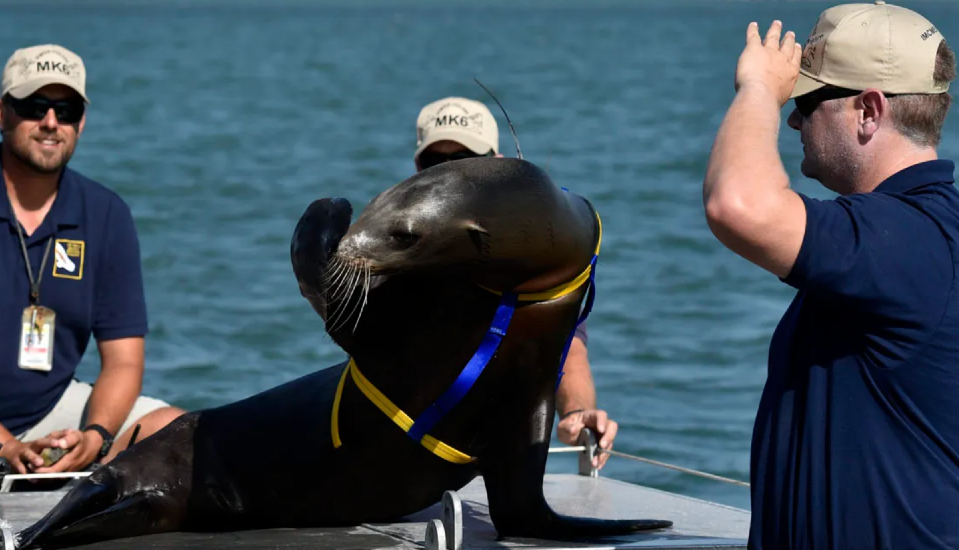 ‍
1. Sea lions utilize superior eyesight and speed to accomplish their missions‍
Sea lions are capable of repetitive deep diving, can see in low light, and have underwater directional hearing so the US Navy uses sea lions to recover objects in harbors and open seas as well as to attach recovery lines to equipment on the ocean floor. They're actually faster swimmers than human divers so the Navy also uses sea lions to recover important equipment and to help spot unauthorized divers. 
The Navy's MK 5 sea lion team recovers test equipment fired from ships or dropped from planes into the ocean; the California sea lions can also locate and attach recovery hardware to underwater objects such as practice mines.
In its first successful recovery mission, an MK 5 sea lion recovered an ASROC (anti-submarine rocket) from a depth of 180 feet in 1970. Naval sea lions have also been trained to recover crash-test dummies from the sites of plane crashes. 
‍