‍
With the release of its latest upgrade, v5, Midjourney is now widely seen as the leading text-to-image AI service, capable of amazing, photorealistic images and ludicrous - but dazzling - psychedelic flights of fancy. It's also a daunting service which can put many potential users off before they've even started, thanks to its many peculiarities. We're here to guide you through those first confusing steps, and then arm you with the tips you need to get the absolute best out of this incredible tool.
‍
UPDATE: we've added an eleventh tip to cover the remarkable new tricks released by Midjourney in August 2023; scroll down for the new stuff!  
‍
1: HARMONY FROM DISCORD 
To use Midjourney, you will need to install the means of communicating with it. While most other AIs have websites you can use, Midjourney is exclusively available over the chat and messaging service Discord. You can choose to use Discord in a web browser, install the software for your computer, or download the app on iOS or Android. 
‍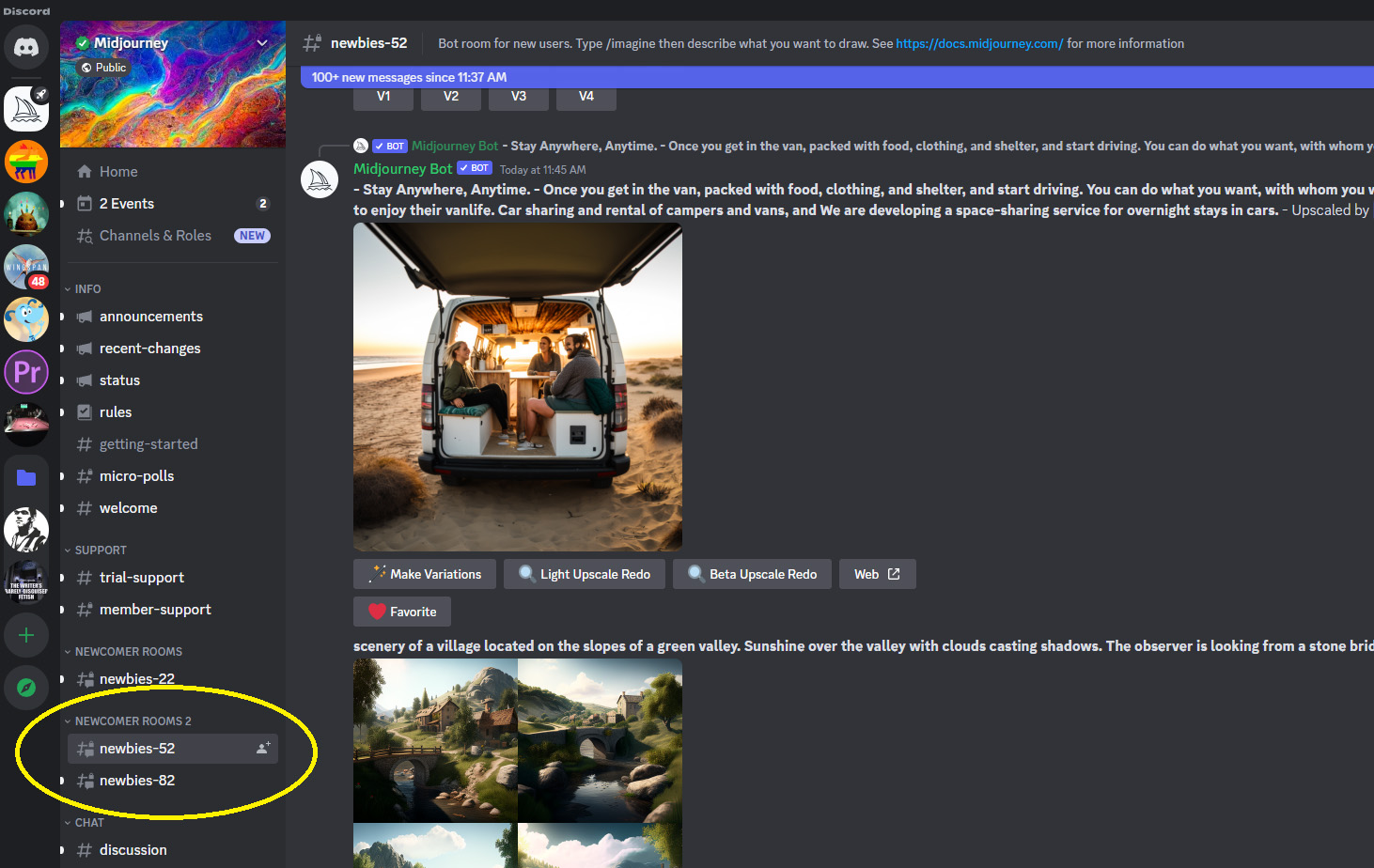 ‍
2: FORWARDSLASH IMAGINE ALL THE PEOPLE
Once you have your Discord account set up, you can join the Midjourney channel directly by following this link. Once you're in, you should have a large list of "rooms" on the left of the app, organized into categories such as "Info", "Support", and "Chat". You should also see at least one  "Newcomer Rooms" category, containing rooms called  "Newbies-[xx]", where the [xx] is a number. In these newbie rooms, you will find the creations of other fresh-faced Midjourneyers.  It's time to join the fray and create your first image! 
‍
In the input field at the bottom of the window, enter /imagine, followed by your prompt. It can be anything you like, but if you're stuck for ideas, take some inspiration from the other users in the channel. Hit enter, and Midjourney will queue your request; typically, it will take anywhere between a couple of seconds to a couple of minutes to begin working on your image. It's worth mentioning at this point that unless you are a subscriber, you are limited in the amount of times you can use Midjourney. Typically, your trial period is good for 25 free images, and you can check your remaining usage by typing /info in the chat window. 
‍