‍
The Manila Times newspaper published a shocking report in 2019 claiming Rappler journalists and others were plotting to topple the government of Philippines' President Rodrigo Duterte in a coup. 
Maria Ressa, Rappler's Filipino-American bureau chief and Nobel Prize-winning editor, was listed among the so-called 'Matrix' list that accused editors, writers, and lawyers of manipulating readers with 'fake news' and aligning themselves with soldiers who planned to go in for 'the kill'.
"They are all," the president's lawyer, Salvador Panelo, said, "Trying to destroy this government by spreading false news and planting intrigues." 
‍
Duterte, elected the same year as Donald Trump in 2016, referred to journalists as 'spies' and 'vultures' yet there was no credible evidence to back up claims of a treasonous plot. Rappler pointed out that on the same day The Manilla Times published its article, the Philippines' Armed Forces were quoted saying they hadn't monitored any specific threat to unseat Duterte.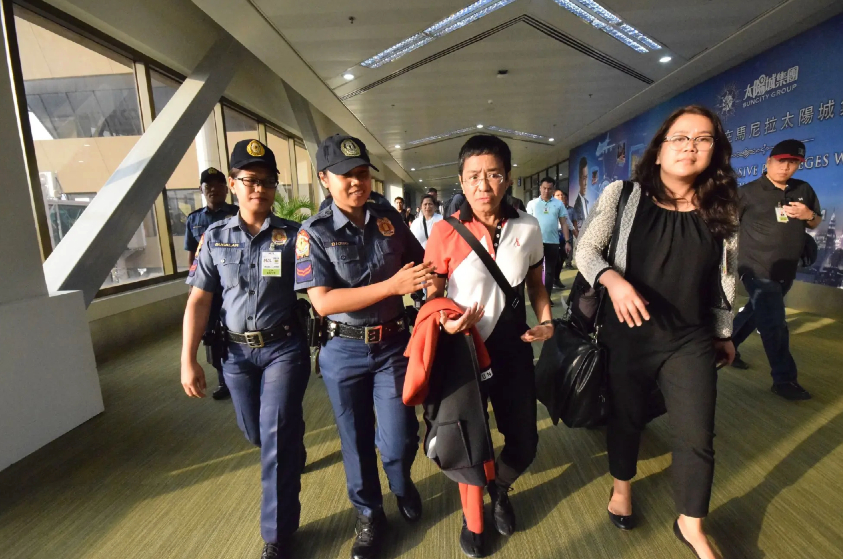 Maria Ressa and the long arm of the law‍
The unsubstantiated allegations were all too familiar to the Philippines' notorious journalist Maria Ressa. She has already been accused (and acquitted) of tax evasion and, in the weeks before the Matrix article appeared, Ressa was arrested for allegedly violating laws barring foreign ownership of media. A few weeks before that, Ressa was arrested over an alleged Internet libel case.

"Obviously this is yet another abuse of my rights. I am being treated like a criminal when my only crime is to be an independent journalist," Ressa told reporters in 2019. The timing was notable - the arrests happened in the weeks leading up to the country's midterm elections.
‍