Len Deighton's novels were so authoritative the KGB used to go through them with diligence, even checking on STUCEN (real name Gruinard Island) where WWII anthrax experiments were carried out in his novel Spy Story.

When Len Deighton's first novel The Ipcress File was gearing up for film production in the 1960s, the author and lead actor Michael Caine tried to persuade producer Harry Saltzman to let Caine wear thick glasses on screen.

Deighton and Caine both wore heavyset specs. The book's hero Harry Palmer wore them too, but Saltzman wasn't budging. "No, no, no. What film star have you ever seen wearing glasses?" Saltzman asked over supper one evening. Luckily, Harry's wife Jacqueline was hosting the meal at their London home and interrupted: "Cary, darling. Cary Grant looks lovely in glasses."

"Michael looked down at his plate," Deighton recalled. "We had won."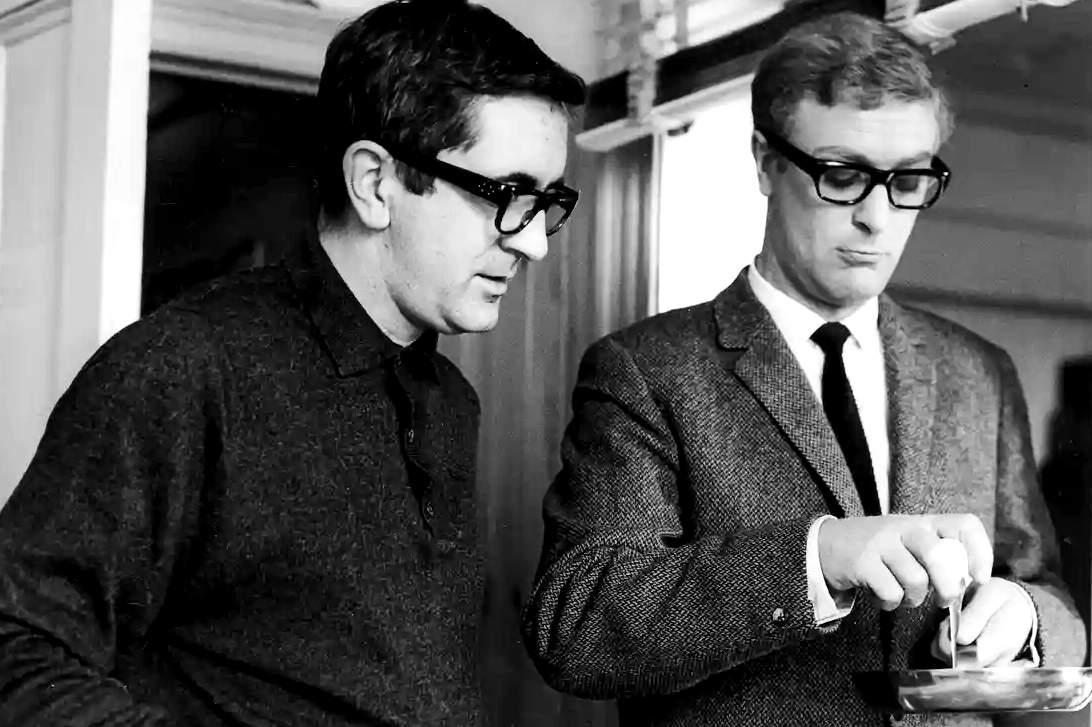 The Ipcress File: a game changer
It was a win not just for Deighton and Caine but for the working class. The Ipcress File was a game changer. For the first time in British film history, the espionage genre was no longer the preserve of the elite.
A new style of agent was born - an imperfect one with tortoise-shell glasses, a Cockney London accent, and a flippant attitude. Harry Palmer saw the world through the eyes of a man battling his duplicitous (and often incompetent) superiors.

Criminal intent
Five spy novels later, Deighton was a household name but he decided to shake things up by writing a crime novel, Only When I Larf (1967), about three con artists on the make - slick and self-assured Silas; his glamorous lover Liz, and; Bob, the young cockney upstart who may be falling for Liz. Critics were charmed by the ultimate con novel: "For sheer readability, he has no peer," the Evening Standard wrote. The book was made into a movie starring Richard Attenborough.‍
Crime fans needed to wait until 1993 when Deighton struck gold again with Violent War, a Mickey Spillane-ish noir novel about streetwise Los Angeles lawyer Mickey Murphy who has a shabby office in a low-rent district and "the kind of clients who would plead the Fifth if they could count that high". Mickey is thrown into a world of Hollywood stars, schemes, and murder.
Deighton went off-piste again several times during a writing career that spanned six decades - the talented spy writer has also written cookbooks, military history, and history although he's best known for his espionage thrillers.
‍