Hacker activism and the cyber war in Ukraine entered a dangerous new phase in early 2022 when a group styling itself 'Belarusian Cyber Partisans' claimed responsibility for sabotaging railways to slow the transfer of Russian forces into the war-ravaged country.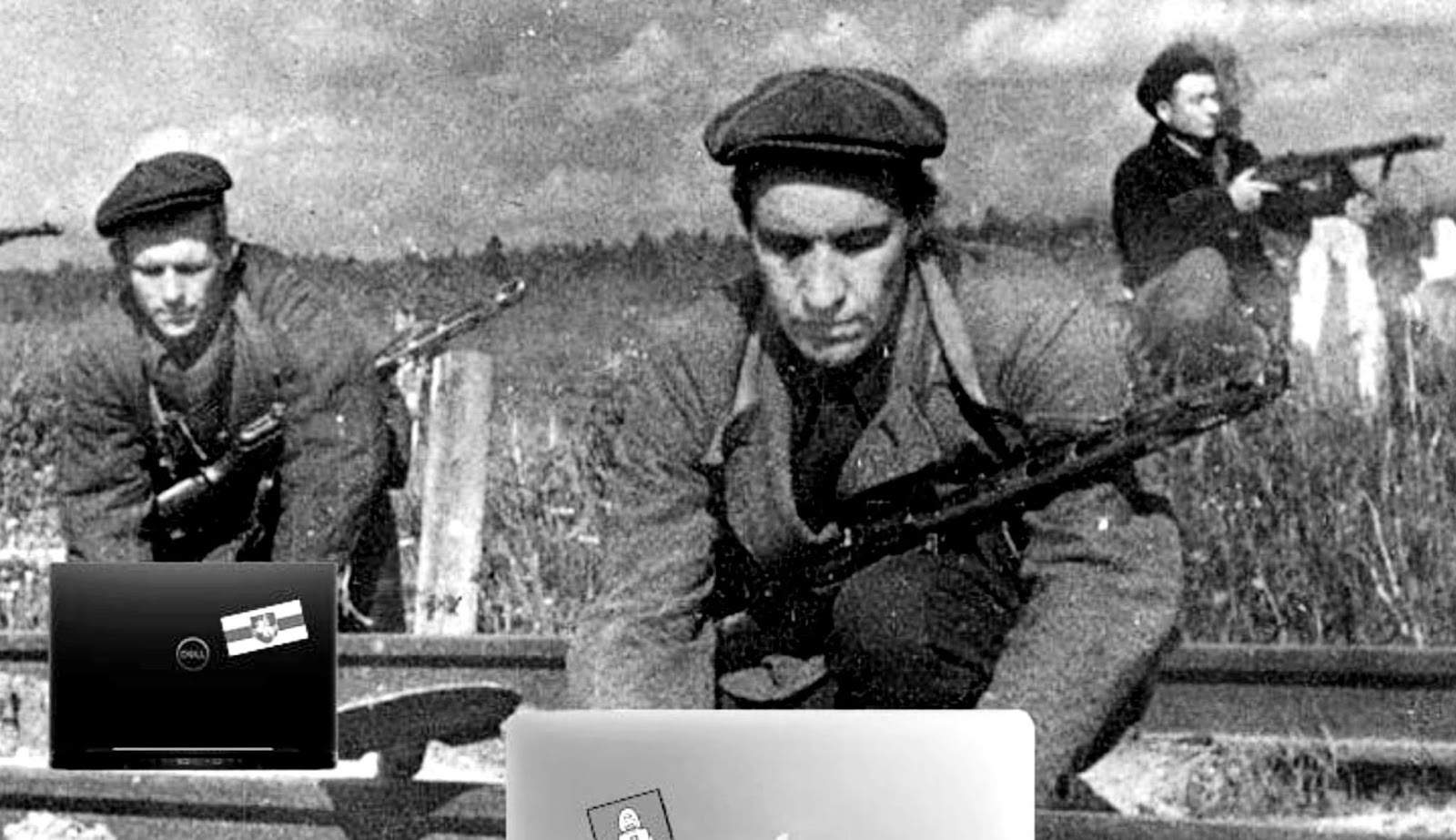 Modern hacktavists
The hacker activists - 'hacktavists', as they're called - added a threat: "The internal network will be disconnected until the Russian troops leave the territory of Belarus and the participation of the Belarusian military forces in the fascist aggression ceases."
When Ukraine's government called for a volunteer 'IT Army', the cyber world responded but the combination of cyber warriors without a leader and Russia's boots-on-the-ground invasion of Ukraine could have chilling consequences worldwide. An estimated 400,000 hackers from 50 groups including Anonymous have injected themselves into a deadly war with a nuclear superpower. 
"This shocking act by Russia has brought together the technology community in ways I have never seen," said Kevin McDonald, a SPYEX consultant and expert in cybersecurity. "That community has many facets of which hacktivists are one. There is no doubt that unanimity of purpose has arisen in the world of purist hackers, hacktivists, and separately cyber-criminals."
‍
7 Types of Hacktivism   
   
Defacement is used by hacktivists to alter the visual appearance of a website, sometimes with a political message.
      
Denial of Service (DoS) or Distributed Denial of Service attacks (DDoS) can crash websites and prevent targets from accessing computers.
     
Virtual sit-ins are protests where web pages are repeatedly loaded in order to crash a website.
            
Doxing is where hacktivists gather intel and publicize it hoping to embarrass companies or promote change.


Redirects do exactly that, redirect viewers to another website that supports the hacktivist's cause.


Mirroring allows hacktivists to copy a censored website and publish it online with a new URL so it is visible to all.
      
Geo-bombing reveals the Google Earth location where YouTube videos are filmed.