The Crown Jewels consist of more than 100 objects with 23,000 gemstones - from scepters, orbs, and swords to maces and even a cursed diamond! Value? A cool $4bn - minimum.

Soldier, spy, and rebel republican Colonel Thomas Blood was embroiled in a 17th century plot to steal the Crown Jewels and shoot Charles II as he skinny-dipped. On May 9, 1671, Blood's crew attempted to steal the Coronation Regalia from the Tower of London. In some accounts, Blood fooled the aging Jewel Housekeeper into showing him the precious stones. In other accounts, Blood and his men viciously attacked the guard and seized the Orb, Sovereign's Scepter, and other treasures.

In any event, the King's daughter raised the alarm and the thieves were captured. King Charles II now had a dilemma. Should he hang Colonel Blood or use him to his advantage? Rather than punishment, the King offered Blood land and £500 a year for life. In exchange, Blood was to inform on traitors who conspired to overthrow Charles II, acting as a counterintelligence officer.

Blood certainly wasn't the only spy in the palace (as Anthony Blunt would later prove) nor the only conspirator. Here are some of the fascinating tales behind the glittering 142 objects that make up Britain's Crown Jewels.
‍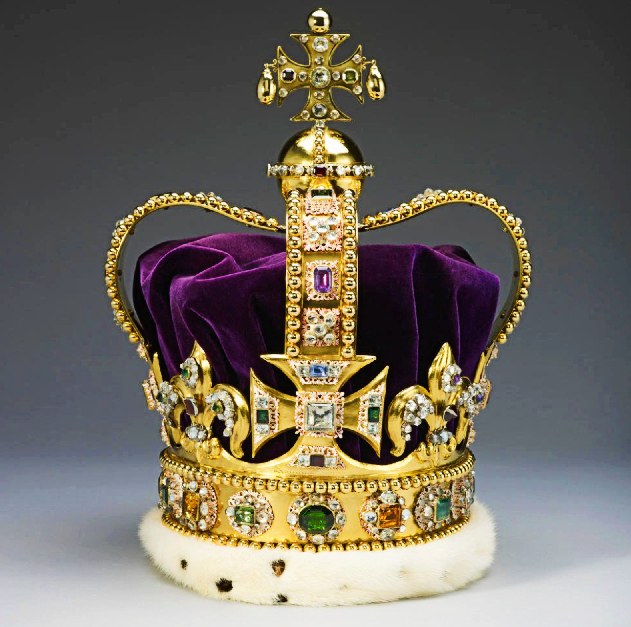 St Edward's Crown, 1661, the Crown Jewels' centerpiece
At the moment of King Charles III's Coronation, he will wear the solid gold St Edward's Crown which weighs nearly 5 pounds and is adorned with semi-precious stones.  It was last used for crowning Elizabeth II in 1953.The St Edward's Crown was made to replace the medieval crown melted down by parliamentarians in 1649, after King Charles I was convicted of treason and executed.

According to custom, only three people are permitted to touch the crown: the queen, the Archbishop of Canterbury, and the crown jeweler.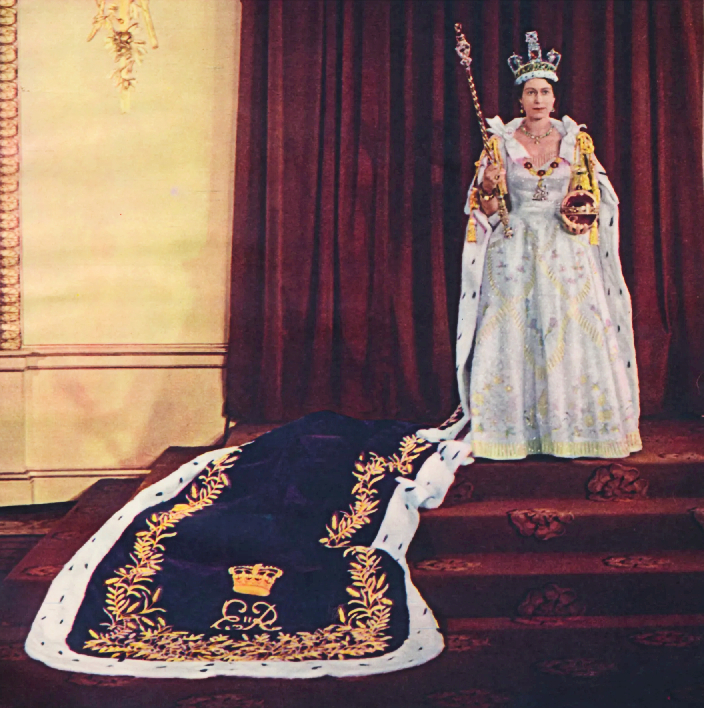 The Imperial State Crown, 1937‍
‍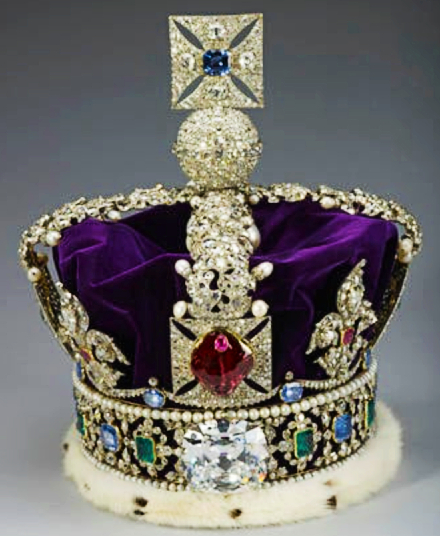 Set with no fewer than 2,868 diamonds in silver mounts, the Imperial State Crown boasts the Cullinan II, the second-largest stone cut from the Second Star of Africa. This is the crown the Monarch wears at the end of the Coronation ceremony.

It was made for the Coronation of King George VI in 1937 and mounted with historic stones to which a number of legends are attached. These include the St Edward's Sapphire legend that Edward the Confessor (1042-66) was asked for alms by a beggar and the King presented him with a ring. The beggar turned out to be St John the Evangelist, who asked two English pilgrims in Syria to return the ring to St Edward.

The King is said to have been buried with the Sapphire in Westminster Abbey in 1066. In the 12th century, his tomb was opened and the ring removed.
‍