Britain's Government Communications HQ's festival puzzle comes with a twist for budding spies. The GCHQ 2022 challenge features seven fiendish puzzles based on the seven disciplines of languages, engineering, codebreaking, analysis, maths, coding, and cyber security - all key skills for sigint experts.
There's more, however. Once you solve all seven puzzles, you'll need to think outside the box, using the design on the front of the card to assemble the answers, forming three separate what3words locations. Joining the three place names together will reveal the festive answer.
"This year's GCHQ Christmas Card Challenge gives an insight into the skills we need every day as part of our mission from languages to coding," said GCHQ director Sir Jeremy Fleming. "But skills alone won't be enough to crack this one. Puzzlers need to combine a mix of minds to solve the seemingly impossible."

We've added a few hints below as well as the solution, but no peeking until you've given it a go!
‍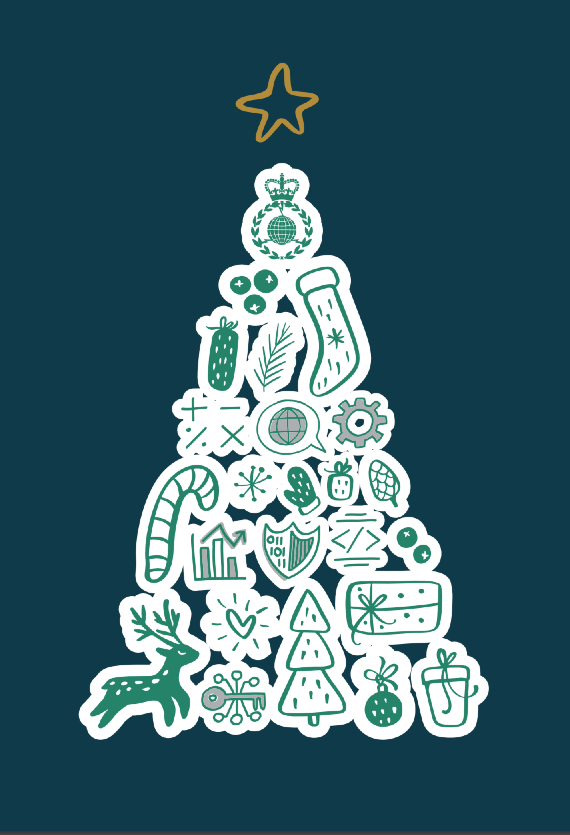 ‍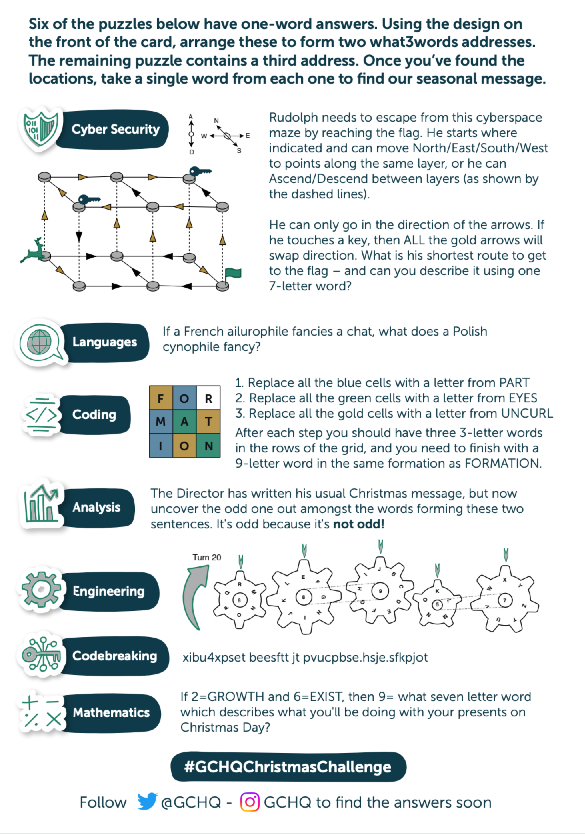 ‍