Since Neil Armstrong's giant leap for mankind in 1969, we've been mesmerized by space - although the indecipherable language can be a bit tricky. 

If you're confused by 'puffy head bird legs' references and 'rendezvous communities', you're not alone. NASA staff in Washington, DC decode their secret language with a 305-page guide describing almost 5,000 terms. (And yes, the colorful phrase 'screw the pooch' really can be traced back to NASA!)

SPYSCAPE helps you master the lingo to ensure you've got The Right Stuff.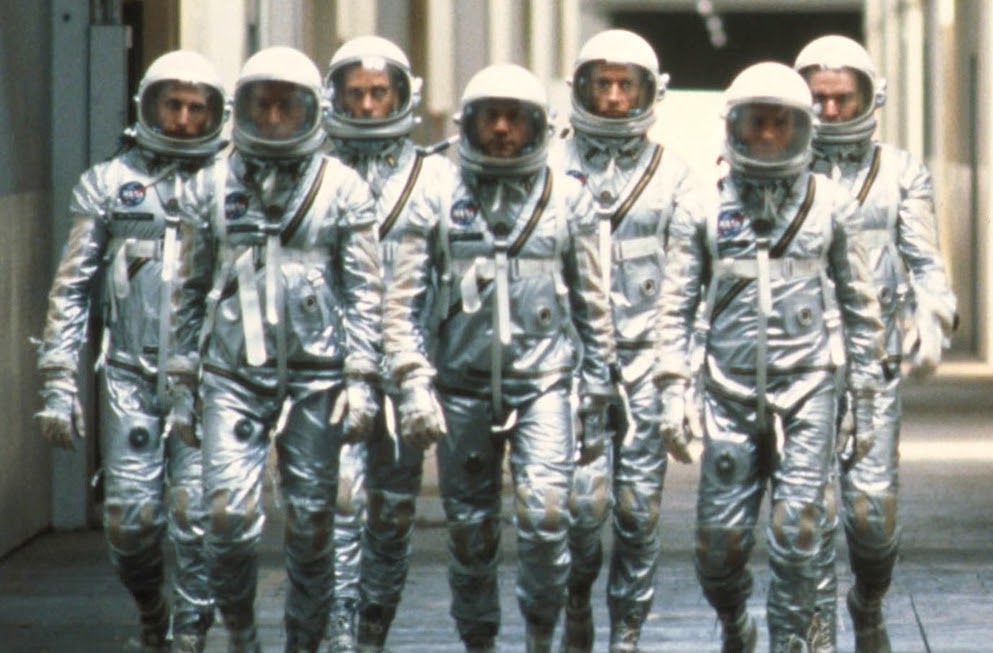 Abort - Missions are cut short or canceled using aborts: a 'pad' abort occurs after ignition of the main engines but prior to liftoff; an 'intact' abort happens during ascent, and; a 'contingency' abort occurs with the failure of more than one main engine.

Acronyms - NASA has never met an acronym it didn't like - from MUM (mass memory unit manager) to POD (payload operations director), and SMU (speaker-microphone unit). There's too many to note, but if you're an acronym-phile NASA's DIY E/PO is your nirvana.

Airlock - Often just called a 'lock', an airlock is a compartmentalized room with parallel doors to allow astronauts to move between areas that are at different pressures. Alien fans may recall Ellen Ripley (Sigourney Weaver) dealing with the Xenomorph in the airlock.

Astronaut - NASA came up with the word for its pilots. 'Astro' refers to space travelers or star travelers. The word 'naut' comes from the Greek word for sailor, later generalized to mean traveler. 

Command module - The compartment of a spacecraft that carries the crew, communications equipment and controls. The Apollo 11 command module, Columbia, was the living quarters for Neil Armstrong, Edwin 'Buzz' Aldrin and Michael Collins during the first crewed moon landing mission in 1969, the only portion of the spacecraft to return to Earth.

Computational fluid dynamics - The science of airflow.