The Q-spec, spy-enhanced Goldfinger Continuation models are loaded with Bond gadgets

For the first time in more than half a century, 25 new Aston Martin Goldfinger DB5s have rolled off the production line in England. The limited-edition DB5s - built by hand by the team at Aston Martin Works - sold out quickly, with buyers paying £3.3m ($4.6m) each for a Goldfinger Continuation model with revolving license plates, battering rams, bullet resistant rear shields, and much more.

The original DB5 from Goldfinger, valued at $25m, was stolen from a Florida airport hangar in 1997 - an audacious and thrilling heist featured in SPYSCAPE's The Great James Bond Car Robbery podcast series hosted by Hollywood movie star Elizabeth Hurley. The eight-part series invites listeners on a mission to locate the stolen DB5, with a reward of $100,000 should the car be successfully found.

Aston Martin's 25 brand new DB5s mark the 25th Bond film No Time to Die with specs, gadgets, and gizmos that would make 007 pay attention.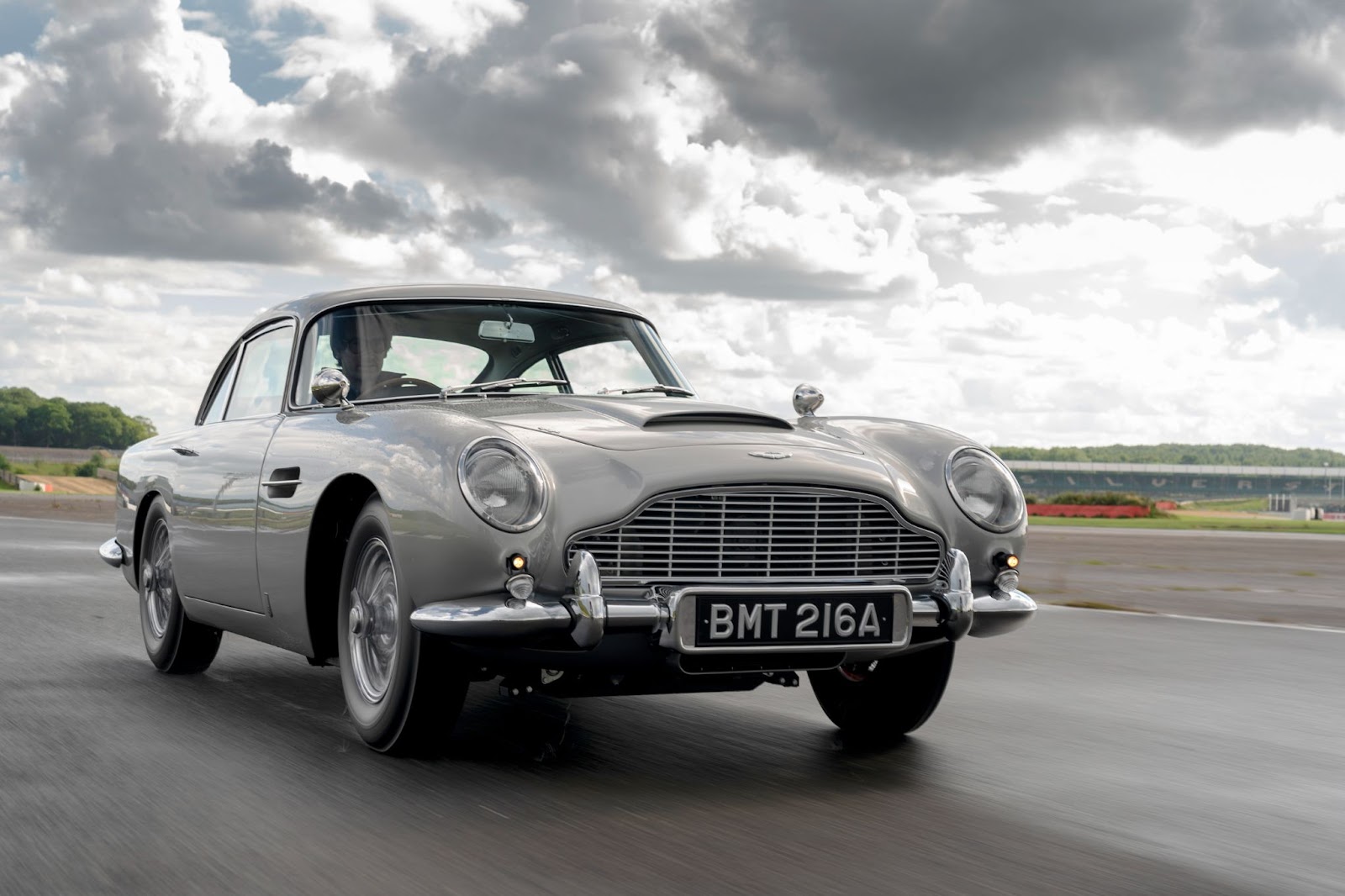 DB5 specs‍
Under the hood, there's a 4.0-liter inline six-cylinder engine with three SU carburettors that generates 290bhp. This is mated to a five-speed ZF manual transmission in the rear-wheel drive DB5.

The dynamic package includes servo-assisted hydraulic Girling-type steel disc brakes, rack and pinion steering - which does not feature assistance - and a suspension set-up comprising coil over spring and damper units with anti-roll bar at the front, and a live axle rear suspension with radius arms and Watt's linkage.
‍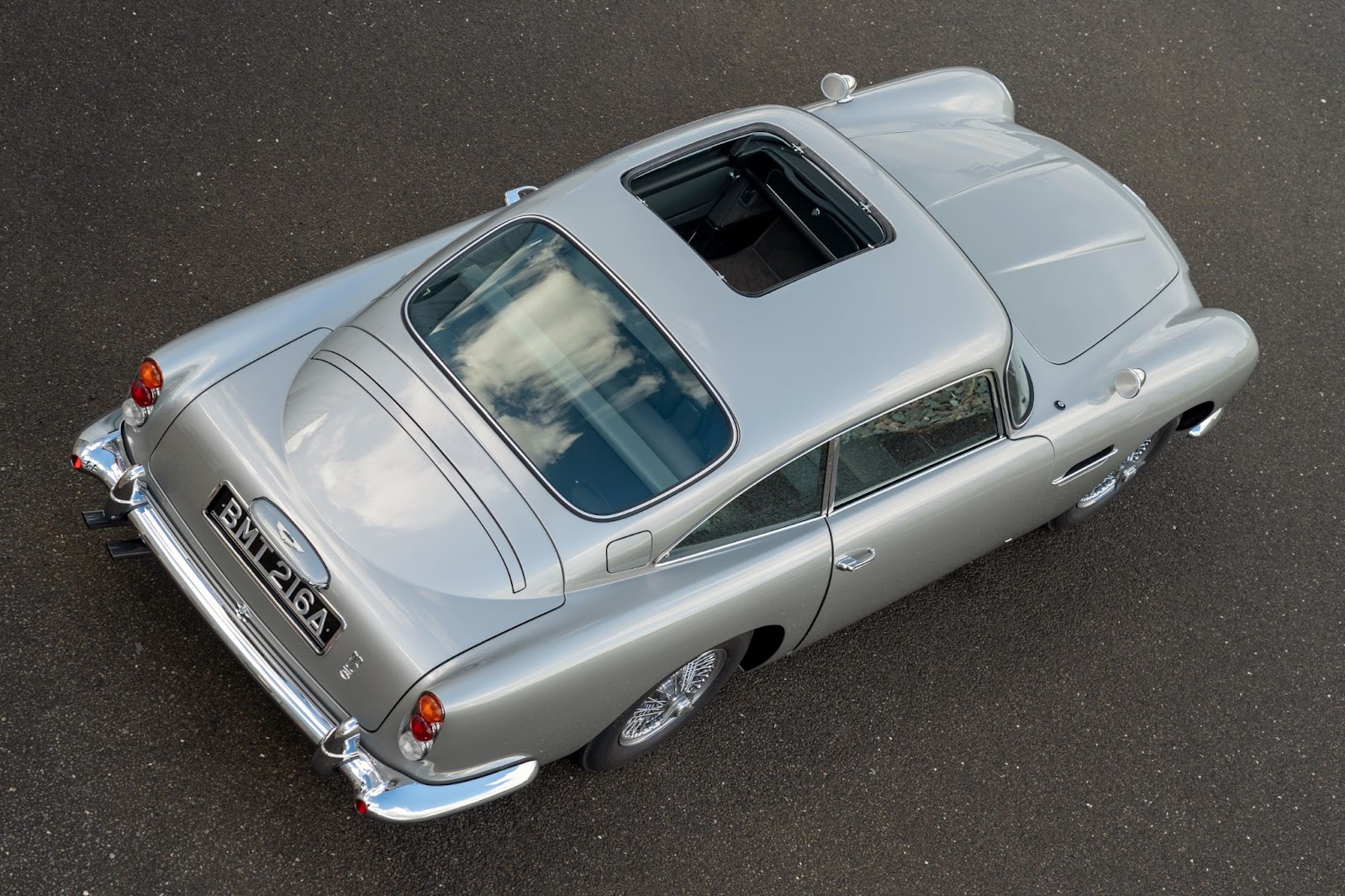 Aston Martin has gone to great lengths to recreate the magic - even using the same English production facility in Newport Pagnell that produced the first DB5s, the same Silver Birch paint, a leather interior that matches the colour and texture of Sean Connery's DB5, and a similar dashboard and instruments . Each car took 4,500 hours to create!
‍

DB5 gadgets
In association with EON Productions, the new cars feature a selection of gadgets from the classic 1964 James Bond film Goldfinger. 
‍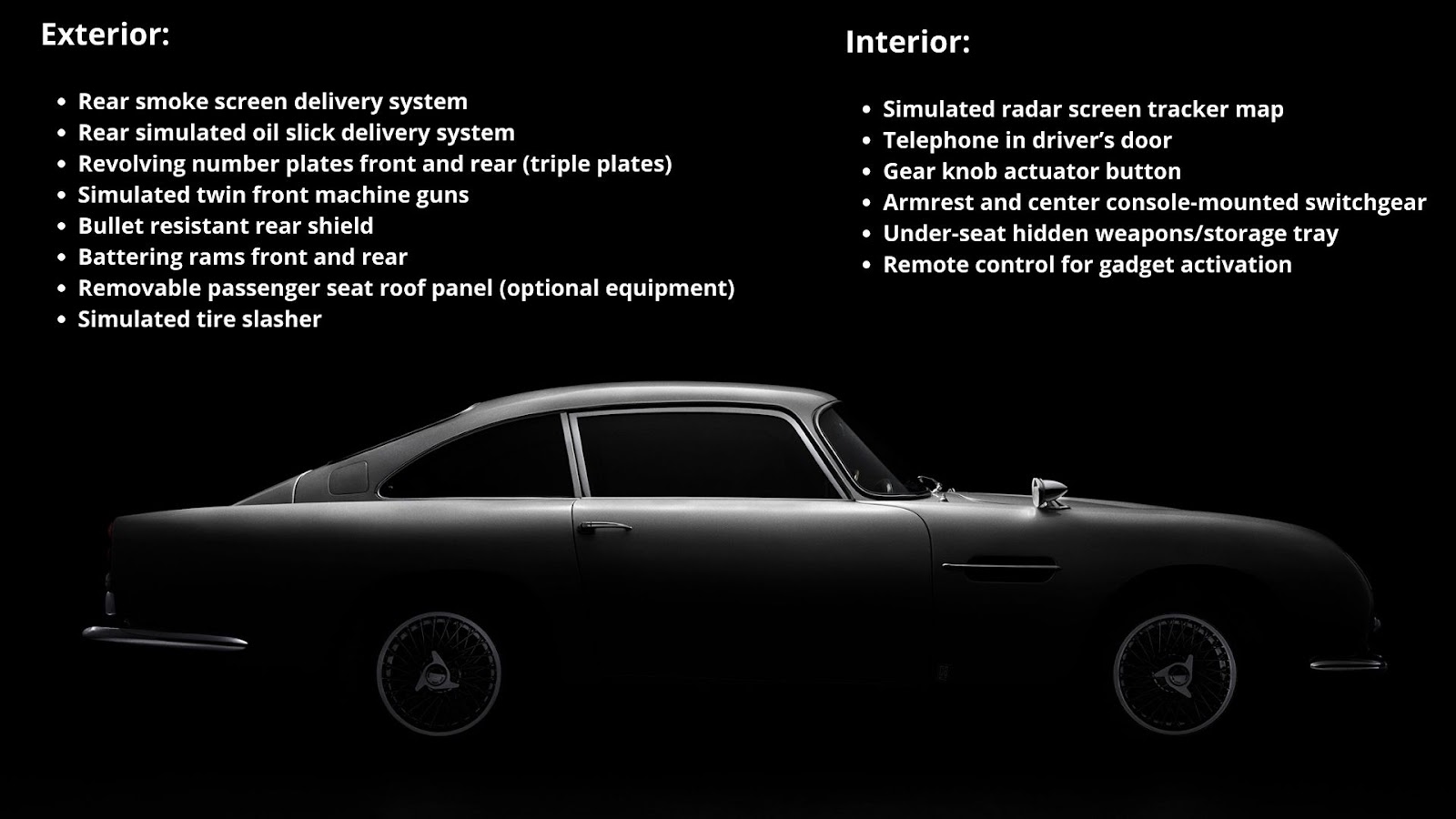 ‍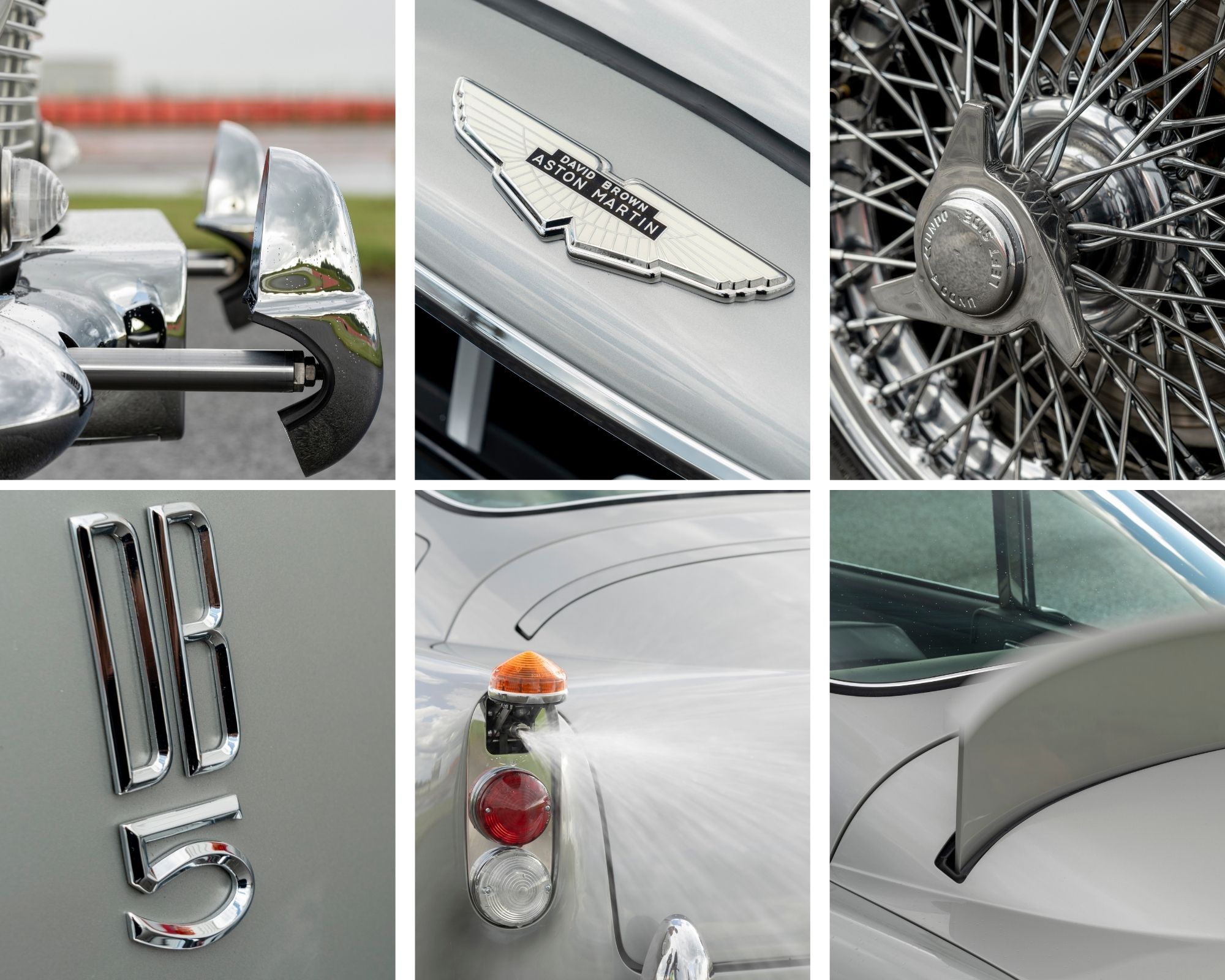 ‍
There are even simulated machine guns and a removable roof panel used in conjunction with the original DB5's ejector seat, although you're not licensed to fire passengers out of the car.
‍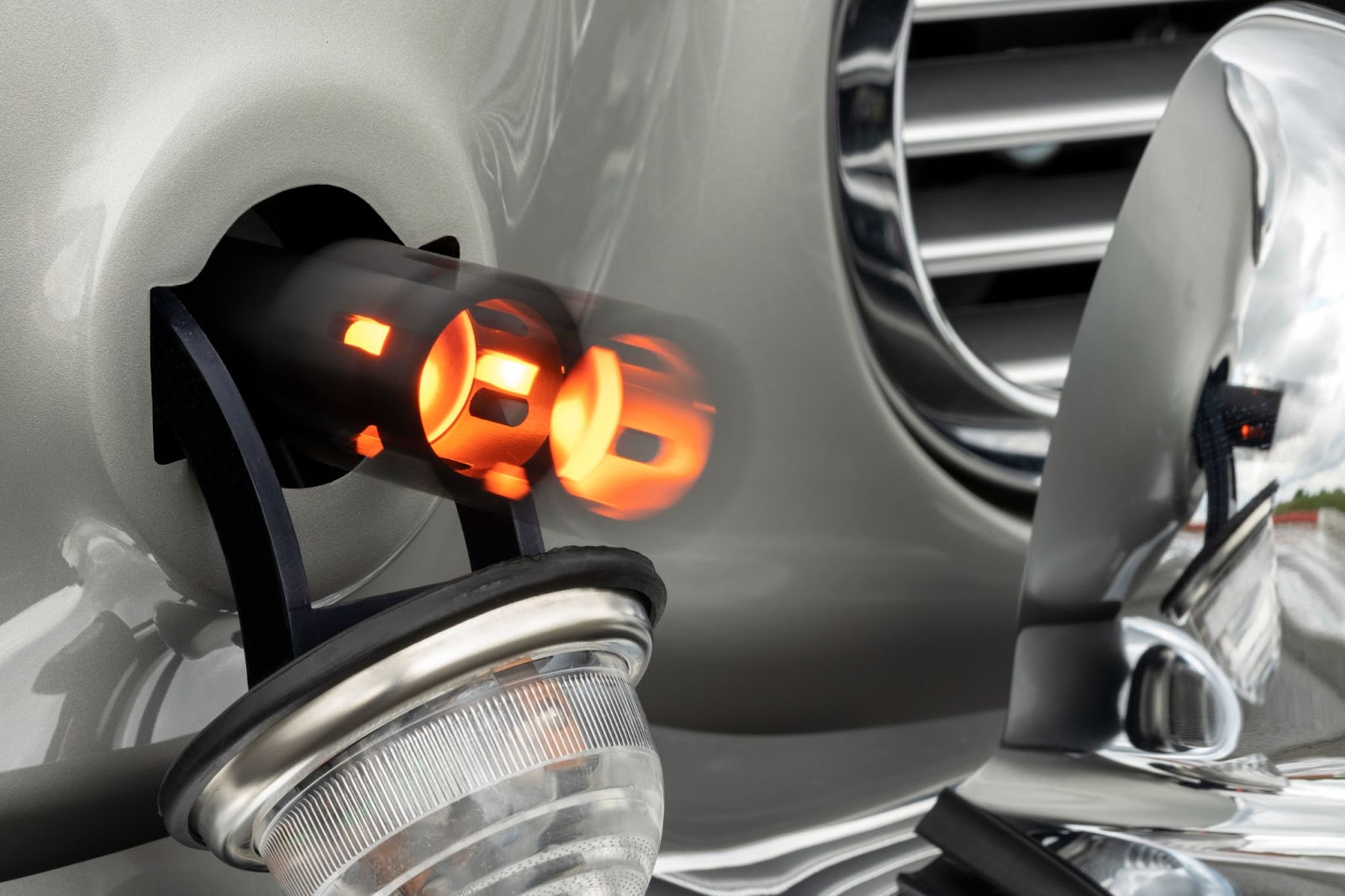 The devices were created with Bond special effects supervisor Chris Corbould. With the exception of Octopussy, Corbould has worked on every Bond film since The Spy Who Loved Me.
The Bond-inspired exterior includes: 
revolving number plates front and rear (triple plates);
rear smoke screen delivery system;
rear simulated oil slick delivery system;
simulated twin front machine guns;
bullet resistant rear shield;
battering rams front and rear;
simulated tire slasher; and
a removable passenger seat roof panel (optional).
‍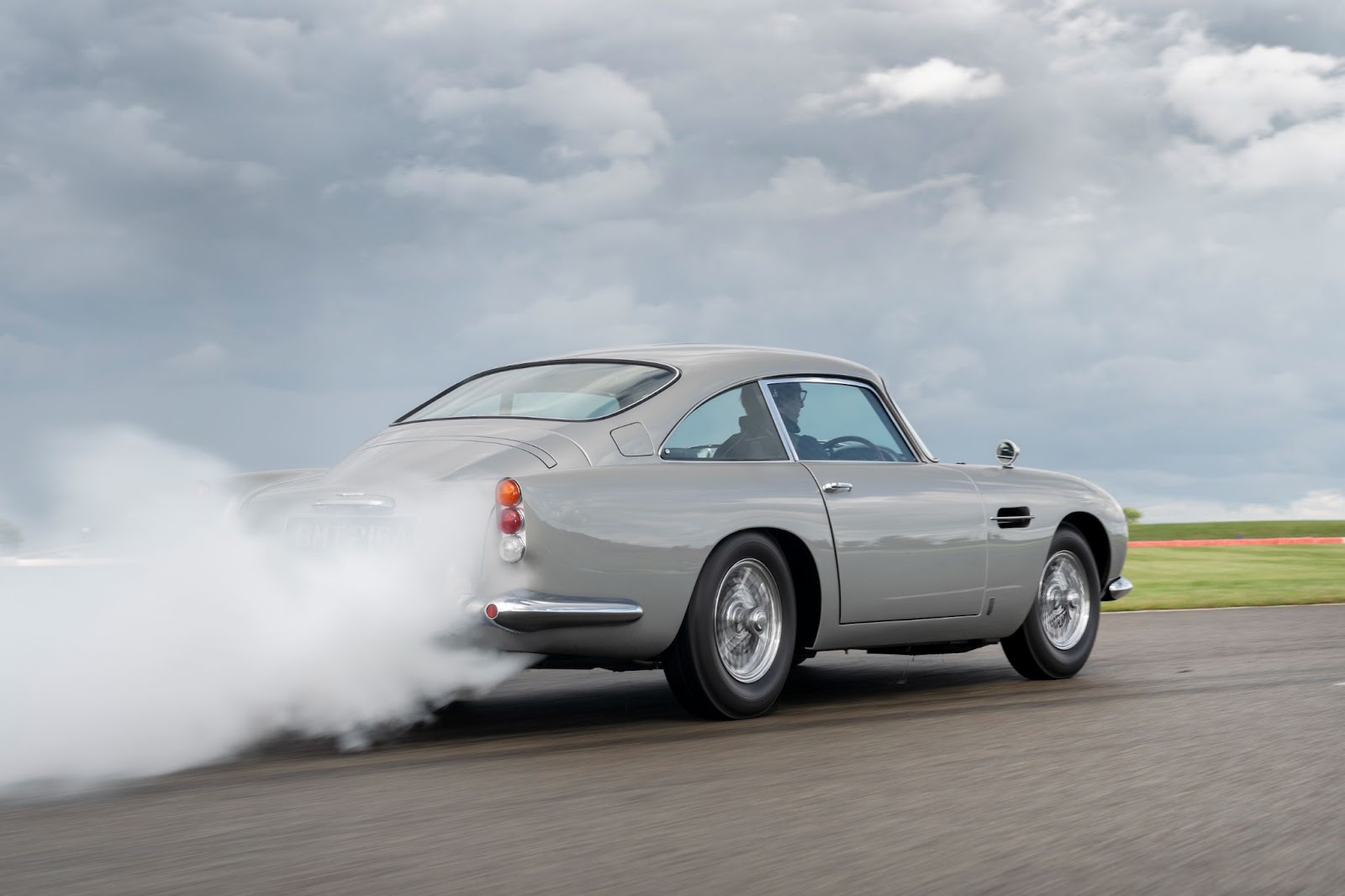 The new DB5s are not road legal, however, and gadgets are subject to country-specific legislation.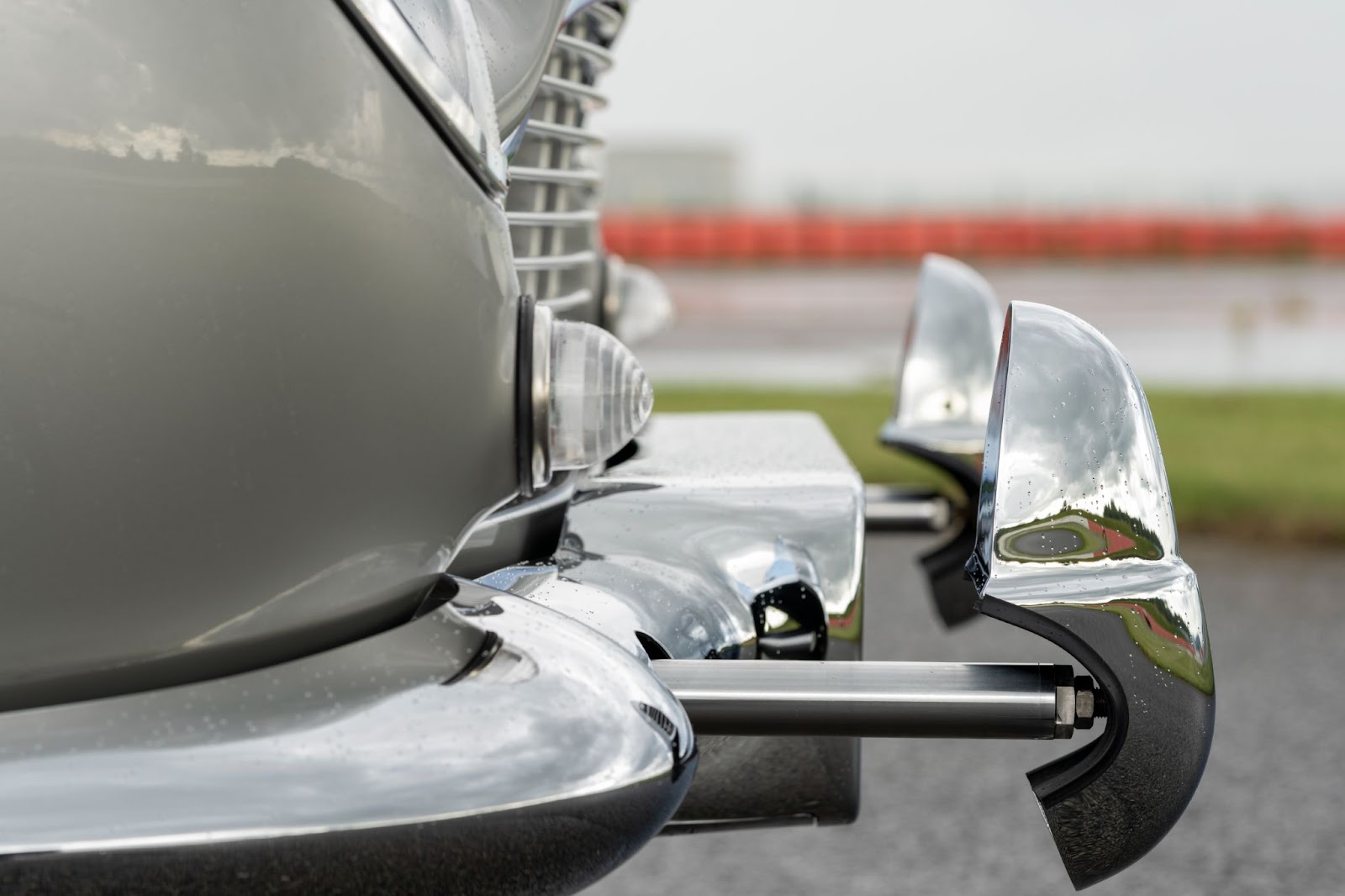 There were four DB5s used during the filming of Goldfinger but only one - DB5 Chassis DP/2161/1 - was the gadget hero-car driven by Sean Connery. A second DB5 was used for driving shots and two others were for publicity events.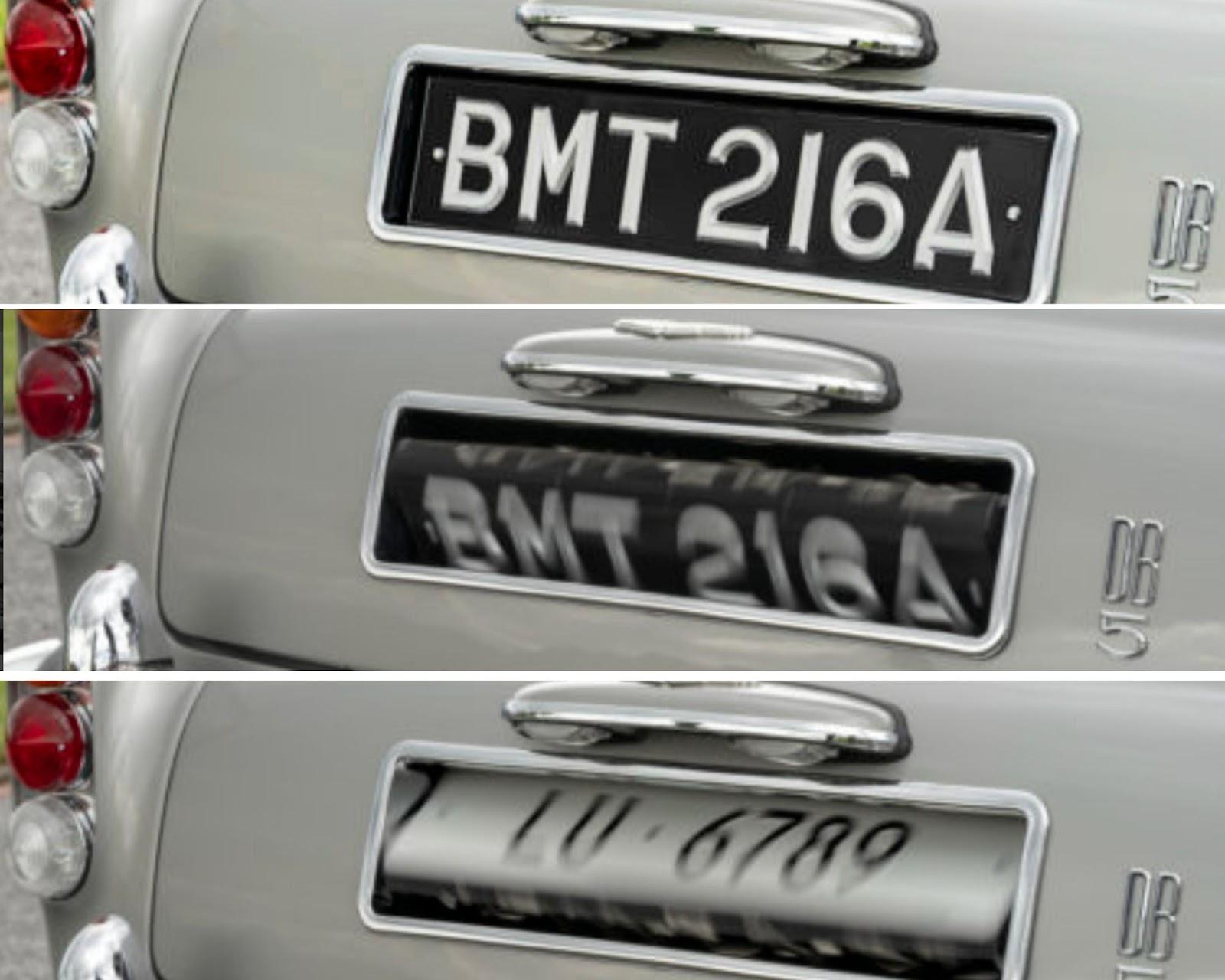 In the interior, the new DB5s boast:
simulated radar screen tracker map;
telephone in driver's door;
gear knob actuator button;
armrest and center console-mounted switchgear;
under-seat hidden weapons/storage tray; and
a remote control for gadget activation.
‍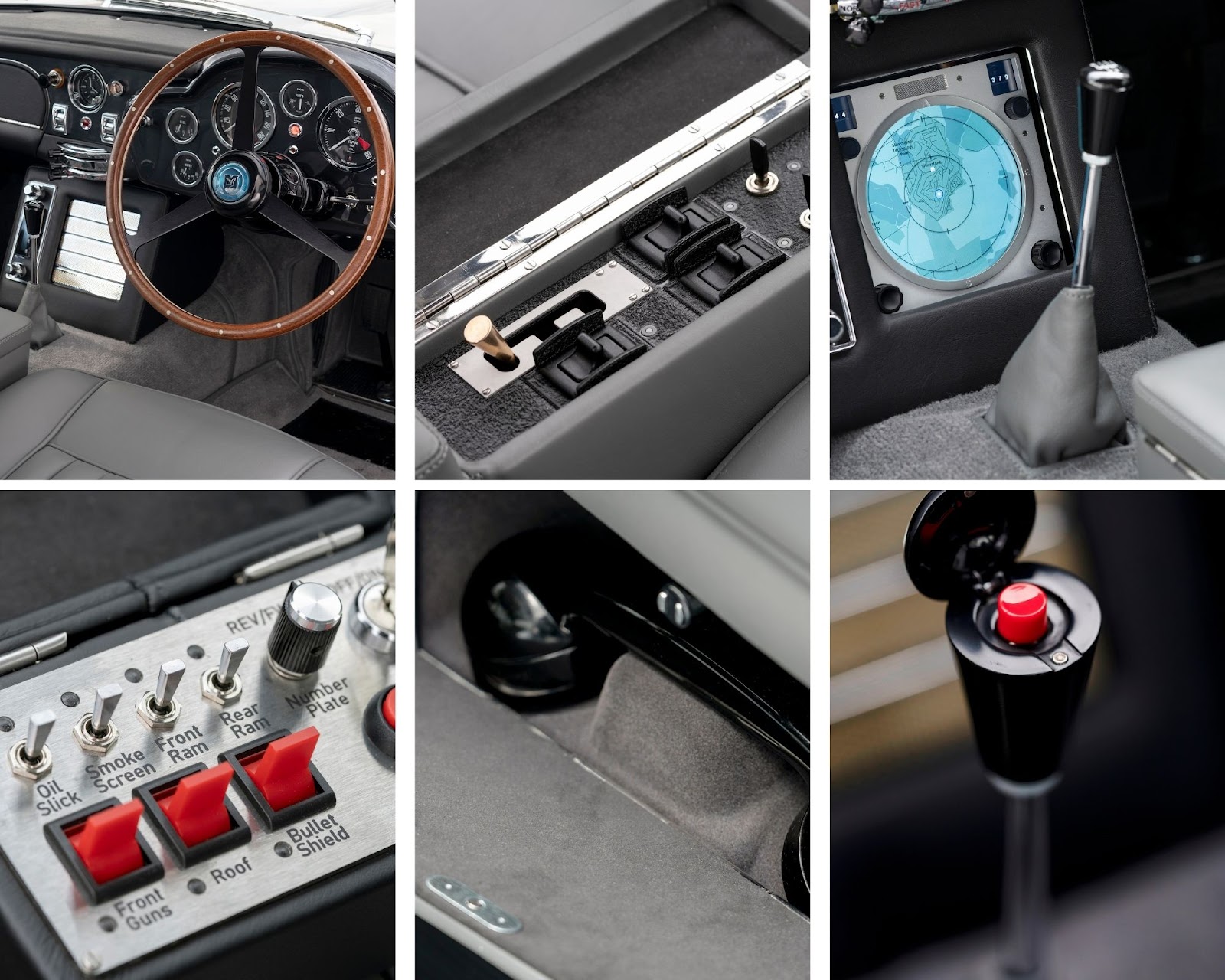 Anthony Pugliese III, a Florida businessman, purchased the car for $250,000 and stored it in a hangar at the Boca Raton Airport where it disappeared into the night sky in 1997. SPYSCAPE's exhilarating The Great James Bond Car Robbery podcast eight-part series chases down the clues. 
‍