The Ferrari 156 was one of the most famous of all Formula 1 cars. It dominated the 1961 season, winning five of the eight races, and was the first mid-engine Ferrari to win the F1 championship. It also gave Ferrari its first world constructor's title. In the Ferrari F1 pantheon, it sits at or near the summit. Yet, when it finished its racing career, Enzo Ferrari had every 156 destroyed. Why remains a mystery.
The 156 was nicknamed the Sharknose, due to its distinctive front air intake. The 1961season saw a new formula limiting engine size to just 1.5 liters. The 156's V6 engine was the most powerful on the racing grid, one reason for the car's dominance.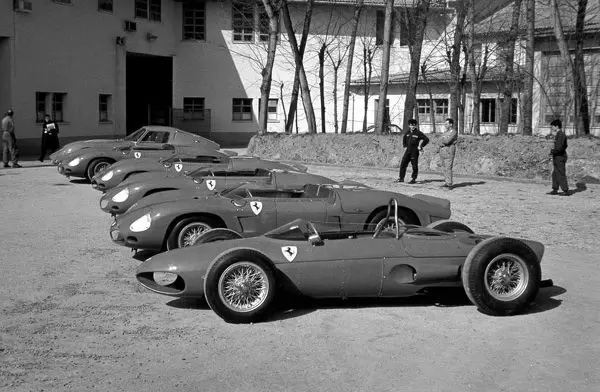 It was an historic season, full of surprise and tragedy. Ferrari's top driver Phil Hill became America's first F1 world champion and he remains the only American-born driver to win the title (1978 champion Mario Andretti was born in Italy). A rookie, Giancarlo Baghetti, won his maiden Grand Prix – the French GP – at the wheel of a Sharknose. No debutant had ever won an F1 Grand Prix before (or since). Tragically, the 156 was also involved in the worst accident in F1 history when Hill's main rival for the title, his German teammate Wolfgang von Trips, crashed into the crowd at the Italian Grand Prix, killing himself and 15 spectators.
That tragedy may have been the reason why at the end of its racing career the 156s were destroyed. Even Phil Hill's world title car was cut up and mixed into concrete for a new part of the Ferrari factory. It wasn't unusual for Ferrari to destroy its outgoing F1 cars. Enzo Ferrari didn't want rivals buying his cars and copying them, especially when they were highly successful. But to destroy all the cars, including a championship winner, was a drastic step.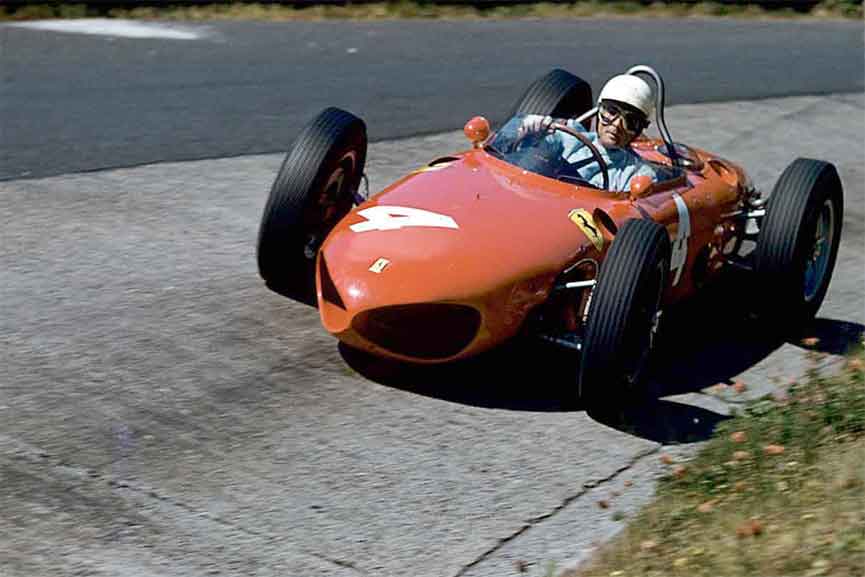 It's known that Enzo Ferrari was deeply upset by criticism following the Italian GP disaster. Even the Pope issued a damning statement. Von Trips was also the fourth Ferrari F1 driver in less than four years to perish at speed.
Plus, he was unhappy when the engineering team behind the 156 - including its chief designer - all left in a mass walkout. Was this Enzo Ferrari's defiant gesture to the renegades: to destroy their most successful creation? They founded a new team, ATS, and enticed Phil Hill and Giancarlo Baghetti to drive for them. The venture was not a success. Ferrari had the last laugh: not just by beating ATS but going on to win numerous world championships. A single original 156 survives - on display in the Ferrari Museum in Maranello. A number of recreations were also made and can still be seen in historic racing.
‍