On the eve of war in 1939, Dorothy Reeder and her volunteer team laid sandbags on the top floor of The American Library in Paris and pasted strips of brown paper on the windows to protect themselves against falling glass from bomb blasts.
"We had no idea of closing. Each member of the staff was notified to go and was told that whatever they decided was right. They all stayed," Reeder said at the time. 
Two days later, Reeder started the library's Soldiers' Service to distribute books to French and English fighters and later organized an underground network to smuggle literature to Jewish readers who were banned from entering libraries by France's Nazi occupiers.
Reeder saw the American Library as a window to the free world. "No other thing possesses that mystical faculty to make people see with other people's eyes," she said. "The library is a bridge of books between cultures."

Crucially, it also provided a much-needed boost to the morale of Allied soldiers in the dark days to come.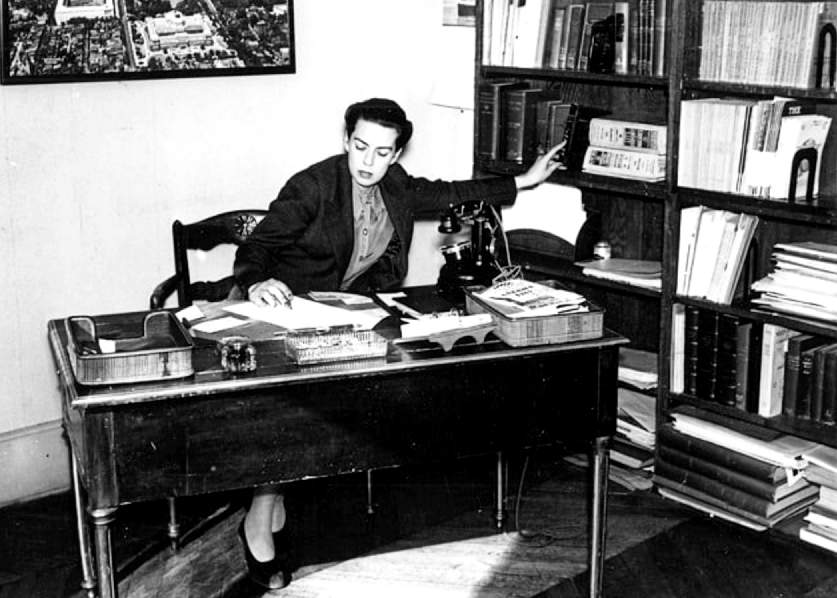 How to mobilize a wartime library 
Dorothy Reeder wasn't formally trained as an intelligence operative but she had a razor-sharp mind and steely determination. She started her career at Washington's Library of Congress and worked her way up to become director of the American Library in Paris by 1937, the largest English-language lending library on the European continent.

Through the Soldiers' Service she set up, Dorothy's team shipped more than 100,000 books to British and French fighters in the early years of the war. Library volunteers carefully turned each donated volume upside down and shook them to ensure no propaganda was hiding between the pages before bundling the books into care packages. 
Reeder's volunteers also wrangled special passes from the French military so they could visit the Maginot Line and other forbidden zones to surreptitiously drop parcels.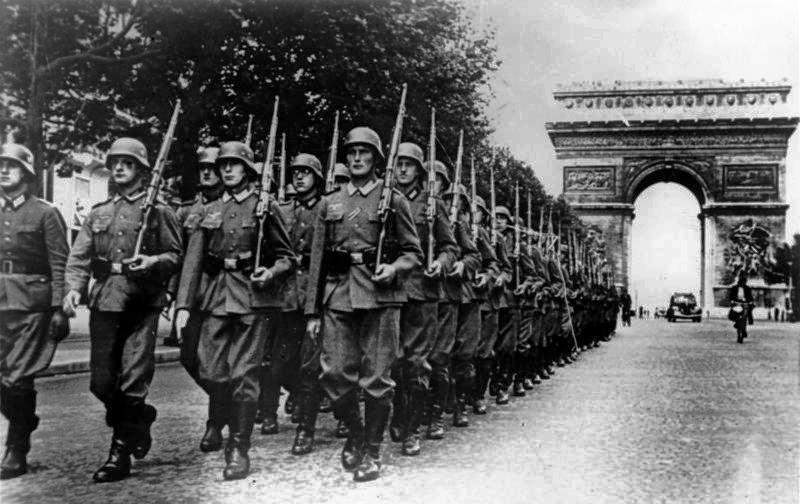 Paris is closed
As German soldiers drew closer to France's capital in 1940, Dorothy sent most of her team to Angoulême, west of Paris, and remained at the library waiting for the inevitable.

"Was it really Paris whose streets I walked through the 11th, 12th, and 13th of June 1940? I do not think so. It was a dead city. Everything was closed, locked, and deserted. Even the fall of a pin could be heard," Dorothy wrote in a confidential report to the American Library Association.
After the fall of Paris on June 14, 1940, the American Library carried on under Nazi regulations as a 'neutral' institution in an occupied country. Reeder soon organized the Red Cross, YMCA, and Quaker organizations to deliver books to PoWs and leveraged her relationship with Dr. Hermann Fuchs, head of the Bibliotheksschutz, the German agency responsible for overseeing libraries in occupied territories. 
"Dr. Fuchs became a key player in this drama and it is quite likely that the American Library could not have survived without his protection," according to UCLA Professor Emerita Mary Niles Maack.
‍