Since 1818, Zurich, Switzerland has celebrated the start of Spring by blowing up a snowman.

The Swiss stuff their cotton Böögg (bogeyman) with firecrackers parade him through the city streets to the town center where he is torched on a plinth. The quicker his head explodes, the finer the coming summer weather will be, according to folklore.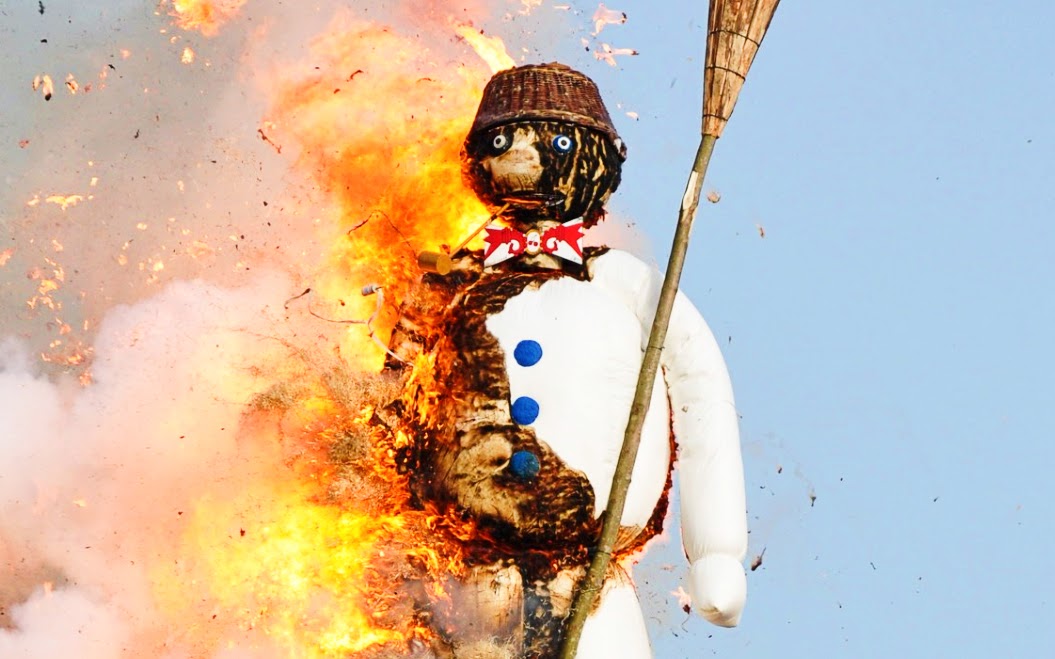 In 2006, The Böögg was abducted by leftist revolutionaries but reappeared at the Swiss Labor Day festivities in May. He once fell into Lake Zurich, and in In 1921, a young lad - allegedly incited by communists - set him alight at 1:30 pm instead of the 6 pm ringing of the bells ceremony, leaving weather forecasters in despair.
‍