A runaway teen and her robot are on a mission in the American West, a landscape littered with gigantic battle drones and the discarded trash of a high-tech society addicted to virtual reality. The year is 1997 and, as they approach the edge of the continent, the world outside the car window unravels at a breakneck speed as if, beyond the horizon, the empty core of civilization has caved in.
‍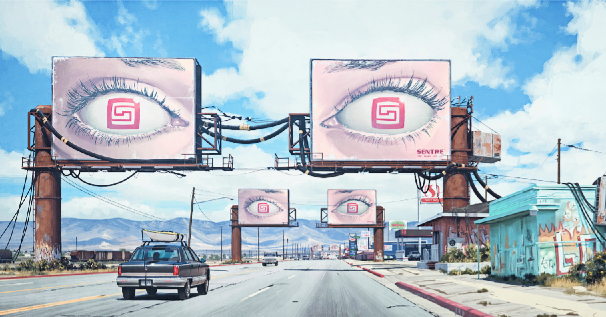 ‍
The Electric State‍
Welcome to The Electric State, illustrator and author Simon Stålenhag's rich graphic novel and the focus of a sci-fi movie directed by the Russo brothers, the duo who delivered 2022's spy thriller The Gray Man and superhero blockbuster Avengers: Endgame. Stranger Things' Millie Bobby Brown stars as Michelle, the protagonist. 

"The fact that they wanted me only made me want them even more," Millie told Collider. "It's just been a really good collaborative effort...Their team is incredible, the directors are amazing, obviously, and I've got an amazing cast to be alongside."
The illustrated science fiction story involves a haunting nightmare of a dying society stirred with pop-culture nostalgia. The US has been invaded by drone technology and is struggling to survive the repercussions. 
‍