‍
Millie Bobby Brown is back as the troublesome, opinionated, and sassy Enola Holmes, the younger sister of Sherlock and Mycroft. Brown, born in 2004, is also credited as a producer on Netflix's Enola Holmes 2 (2022) another incredible accomplishment for the breakout star of Stranger Things. We may be seeing even more of Millie as Enola in the future - the movies are based on seven novels written by American author Nancy Springer.

SPYSCAPE dug up a few behind-the-scenes secrets to give you the inside track on Enola Holmes and its white-hot star Millie Bobby Brown. The game is afoot! Now, where to begin?
‍
‍
Brown's sister got her hooked on the Enola Holmes books

Millie's older sister Paige read Springer's books and fell in love with the character, envisioning Millie in the lead role: "When Paige is excited about something it gets me immediately excited," Millie told the Los Angeles Times. "I was very excited about multiple different things - the stunts, the costumes, the time period. [Enola's] bravery and her vulnerability."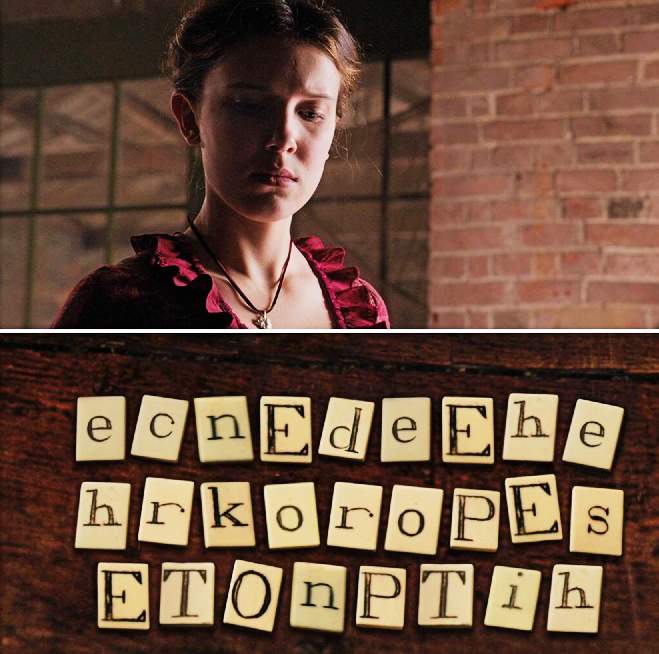 Millie Bobby Brown likes to unravel puzzles too
Much like her character, Millie loves to unravel mysteries, often revealing her answers on social media. Netflix had Instagram followers buzzing as well when it posted its Enola Holmes word scramble. Can you find the hidden phrase in this anagram?
‍
‍
Millie enjoyed doing Enola's stunts - often in petticoats! - but they are a challenge

"For Eleven [in Stranger Things]... I don't have many stunts and she does everything by the tips of her fingers and 'Raaaaah!' something flies," Millie said. "But for Godzilla and things like that, I did a lot of stunt work. This [Enola] is the film where I've done the most stunt work." 
The challenging part? "I'm not athletic. I can't run for the life of me. I don't think I ever go to the gym - and if I do something's very wrong and that's a rare occasion. So what I usually do is train for roles. I love training for roles."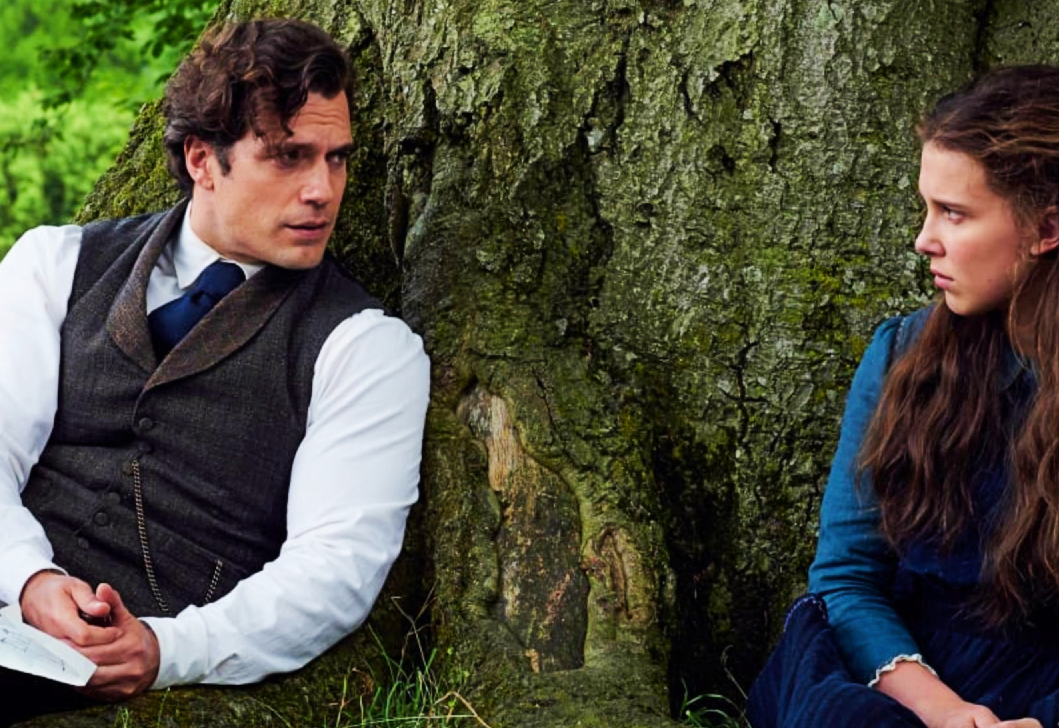 ‍
The relationship between co-star Henry Cavill and Millie resembles Sherlock and Enola Holmes
‍
"The relationship on camera very much mirrors what's off. We do have a very older brother, younger sister relationship. There's a lot of teasing on set, a lot of having fun. I do not hold back when I make fun of her - at all. And she doesn't hold back either," Cavill said. So has she ever made him cry in real life? "Not that I'm willing to admit or that anyone has ever seen," Cavill jokes. Without giving away too many spoilers, Cavill promised audiences they'd see a different side of Sherlock Holmes in Enola Holmes 2 - one that's borderline alcoholic.
‍