Interviews with former CIA officer and SPYEX consultant Douglas Patteson and artist David Sheldon shed light on the enduring mystery of the coded CIA sculpture known as Kryptos.
‍The CIA's Kryptos installation is much larger than the snaking copper sheet containing four coded panels that have transfixed the world's cryptologists, mathematicians, and amateur code-crackers for more than 30 years. Only three of the four Kryptos code panels have been cracked. The final panel - containing 97 of the world's most exasperating letters - is unsolved.

Kryptos sculptor Jim Sanborn wasn't offering any clues about how to decipher the remaining panel when SPYSCAPE contacted him, although he had two words of advice: "Work Harder!"

Perhaps a clue lies in examining the artwork in its entirety, however. Kryptos is much larger than the copper structure. It is actually spread out across the CIA 'campus' in Langley, Virginia in three main sections known by code crackers as Courtyard Plaza (where the copper sculpture sits), Courtyard Lawn (where granite juts out of the grass), and the CIA Entrance which displays granite sheets.
"Out front, on the campus grounds, is a monumental earthwork, comprised of enormous granite sheets jutting out of the earth, evoking shifting strata of earth exposed," according to artist David Sheldon, who was Jim Sanborn's assistant in 1990 when Kryptos was dedicated.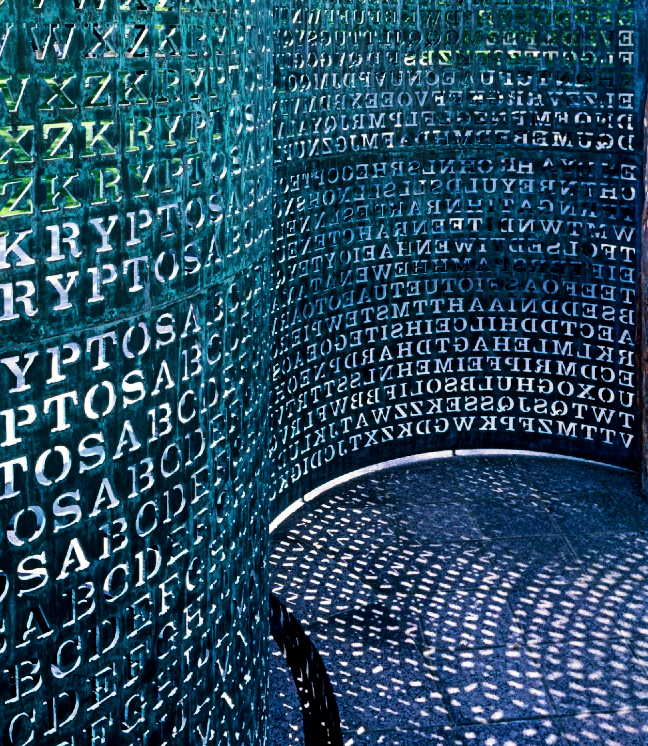 ‍
Building Kryptos ‍
Sheldon was fresh out of grad school having studied art at the University of Maryland when Sanborn hired him to help cut out Kryptos' 1,800 or so letters. Sheldon's days involved removing three-inch-high vowels and consonants from a .25-inch thick copper plate, work he described as 'grueling' and 'thrilling'.

Sheldon also accompanied the sculptor to the CIA grounds to help Sanborn with the installation. "I'm a very driven artist, myself, and appreciate hard, physical work. I loved the idea of being able to help out with such a major work of art." 
‍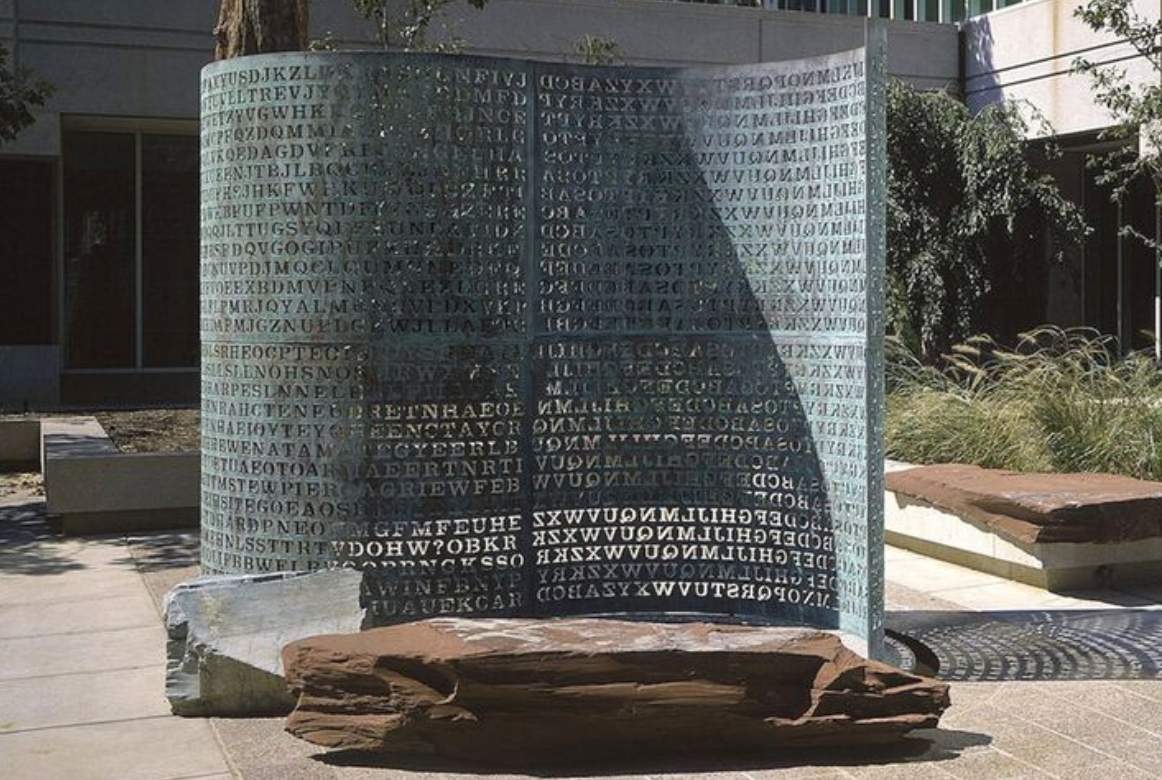 There is more to Kryptos than meets the eye
"The part of the installation that you see in the photo (above), with the copper sheets and lettering - along with sections of a large, petrified tree - is just one aspect of the installation. One can't see from the photo, but the sheeting wraps around a swirling pool of water at its base," Sheldon said. 
‍