‍
Dmitry Muratov has spent several decades striving to report facts in a country that doesn't just actively censor its press, but is accused of assassinating journalists who get too close to the truth. Several of Dmitry's reporters have paid the ultimate price for their investigations, and Muratov himself is now threatened as he seeks to cover Russia's military aggression abroad and corruption at home. His defiant reporting in the face of censorship and repression is a vital demonstration of the importance and power of journalism in the modern world, and one for which he has been justly recognised by the Nobel Committee. 
‍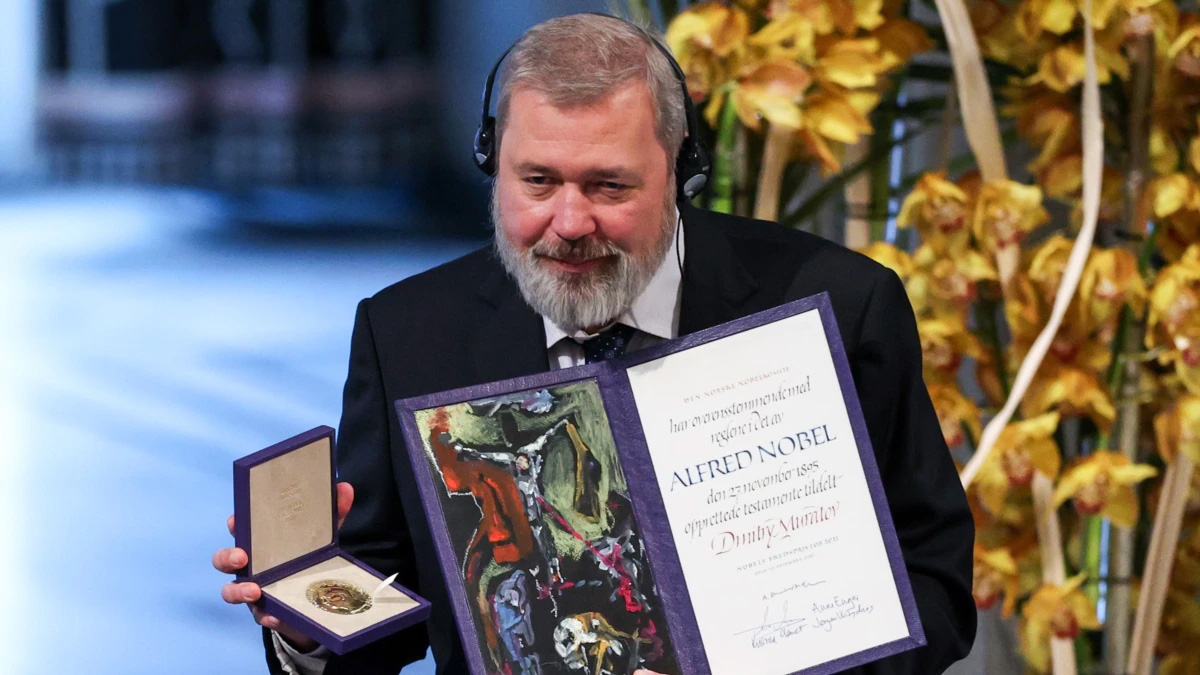 Building a new journalism
Dmitry was born in 1961 and spent his childhood in the Russian city of Samara on the banks of the Volga river. Aged 17, he headed to Moscow to study philology at Lomonosov State University, and it was here that he first discovered his enthusiasm for reporting, working part-time as a journalist while he completed his studies. After graduating in 1983, he joined the Soviet Army as a communications security specialist, but left military service in 1987 to pursue his journalistic ambitions, returning to the Volga to become a correspondent for Volzhsky Komsomolets, a local newspaper serving the town of Volzhsky, just north of Volgograd. He was immediately successful and within a year he was back in Moscow, having been promoted to work as news editor on the national tabloid paper Komsomolskaya Pravda.
‍