Superheroes are often shaped by traumatic childhood experiences and the brooding, mercurial Andy Murray is no different. Throughout his career he has visibly battled with his emotions on court and at times has seemed to draw upon this inner turmoil to fuel his fight for titles in the most competitive era of men's tennis. Along the way, he's alienated many fans but won them all back thanks to his heroic on-court displays. 

Murray's career was derailed by a serious hip injury but the two-time Wimbledon champion regained his fitness and, in 2023, was looking forward to competing at Wimbledon once again and using his voice to fight important battles off the court as well.
‍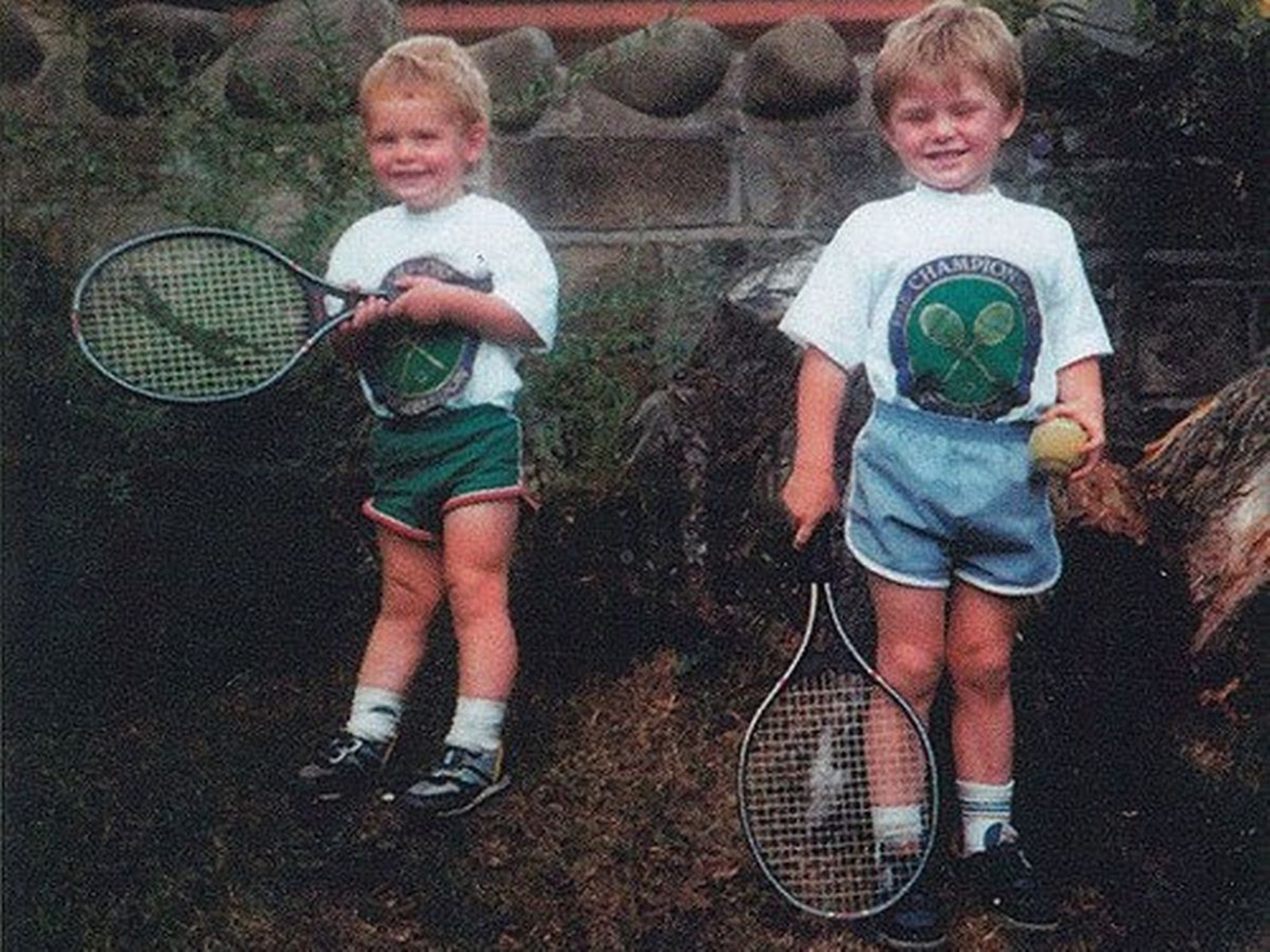 ‍
Tragedy in Dunblane, Scotland
Andy Murray was born in Scotland in 1987 into a sporting family. His grandfather had been a professional soccer player and his mother, Judy, was a tennis coach who briefly played as a pro. Her two sons, Andy and his older brother, Jamie, were both tutored by their mother from the tender age of three years old, swiftly developing into promising young players. That promise was almost snuffed out at a very early age when both boys found themselves in close proximity to the 1996 Dunblane massacre, the most deadly mass shooting in British history.
The perpetrator, Thomas Hamilton, was a local man who took several firearms with him to the elementary school where both Andy and Jamie were pupils. Hamilton made his way to the gymnasium, where a class of five year olds were in attendance, and he opened fire killing 16 children and one teacher, and injuring 15 others, before taking his own life. At the time, Andy was nine years old and - although neither he nor his brother were directly involved in the incident - it was only by a matter of moments; Andy's class had been on its way to the gymnasium when the first shots were heard and the teachers diverted them into a nearby classroom. 

Andy knew Hamilton - he ran a kids club that both Andy and Jamie had attended. They had even shared a car on occasions when Judy would offer Hamilton lifts to the train station. To make matters worse, Andy's parents split up six months after the attack, and Jamie left home to attend a tennis training camp. The two brothers had been inseparable, and all of this upheaval on top of the trauma of the assault left young Andy with severe anxiety issues and breathing problems on the court.

In a rare example of Murray talking about his emotional struggles, he described in 2019 how tennis helped - and continues to help - him as an outlet for his emotions, saying, "My feeling toward tennis is that it's an escape for me in some ways because all of these things are… stuff that's bottled up, because we don't talk about these things and they're not things that are discussed. The way that I am on the tennis court, I show some positive things about my personality, but I also show the bad things, the stuff that I really hate. I feel like tennis allows me to be that child that has all of these questions and that's why tennis is important to me."

This can be seen in his on-court performances as an adult; he has always been one of the more emotional and demonstrative players on the tour, and this has led to strained relationships with tennis audiences, especially early in his career. 
‍