SPYSCAPE's New York HQ has the biggest collection of espionage books in New York City, including many prized, first edition page-turners written by and about real-life spies.

Here are 15 rare books you aren't likely to find in your local store but why stop there? If you can't browse our shelves in person, you can always check out our bookshop online.
‍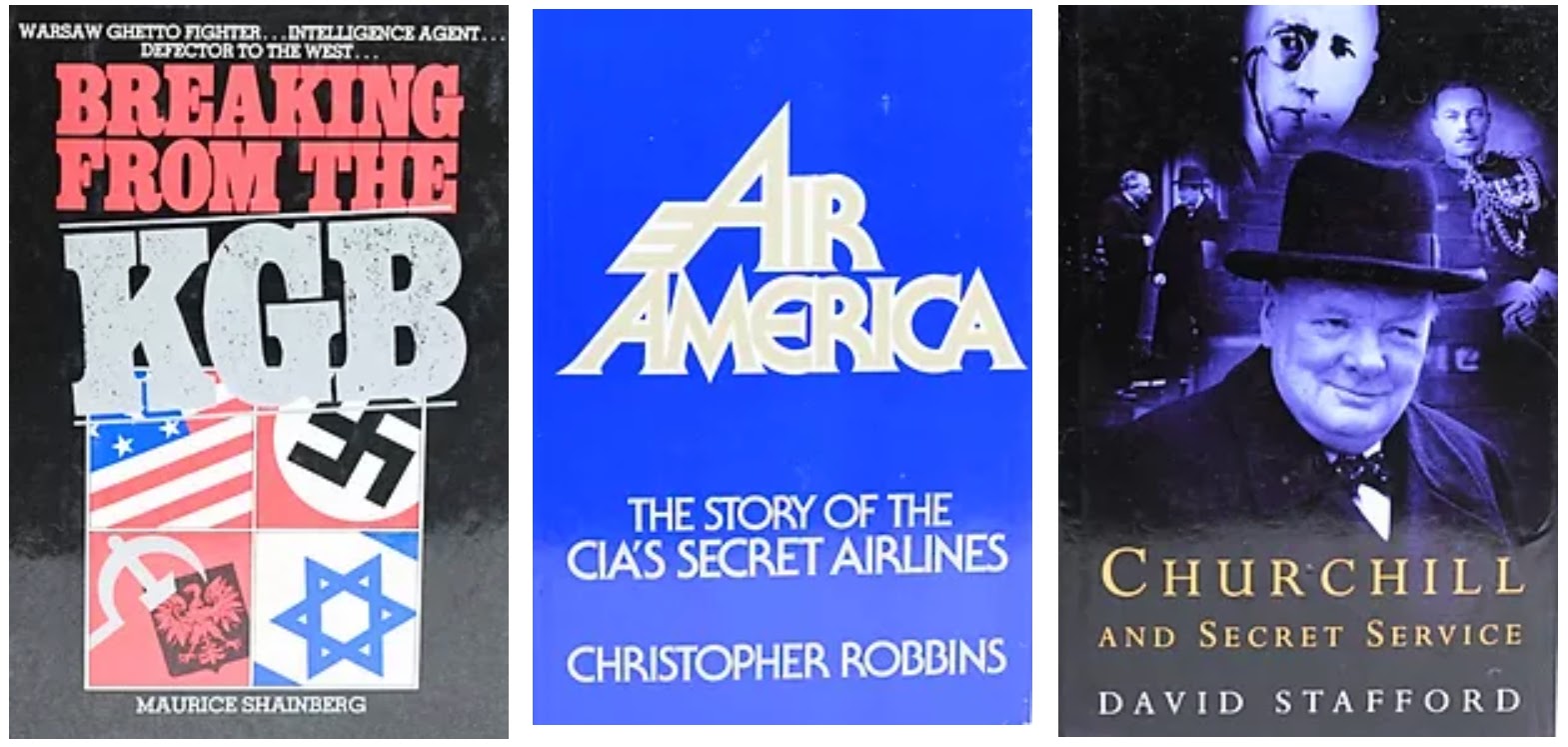 ‍By Maurice Shainberg
Author Maurice Shainberg escaped the death camps of Nazi-occupied Poland and lived to tell his astonishing tale of courage, sacrifice, and survival. A Jewish student, he assumed a new identity as a Catholic resistance leader. Recruited by the Polish KGB, Shainberg rose in the ranks, leading the forces that eventually liberated Auschwitz.

By Christopher Robbins
The inside story of the covert CIA airline that was responsible for missions from the Flying Tigers of World War II to the airstrikes, supply drops, and black market deliveries over the jungles of Vietnam.
‍By David Stafford Winston
Britain's wartime PM Winston Churchill believed passionately in the value of secret intelligence. As a young correspondent and soldier in Cuba and South Africa, he experienced its worth first hand. As wartime Prime Minister, he built a centralized intelligence community, responded daily to raw 'Ultra' reports, and created the Special Operations Executive to work behind enemy lines.
‍