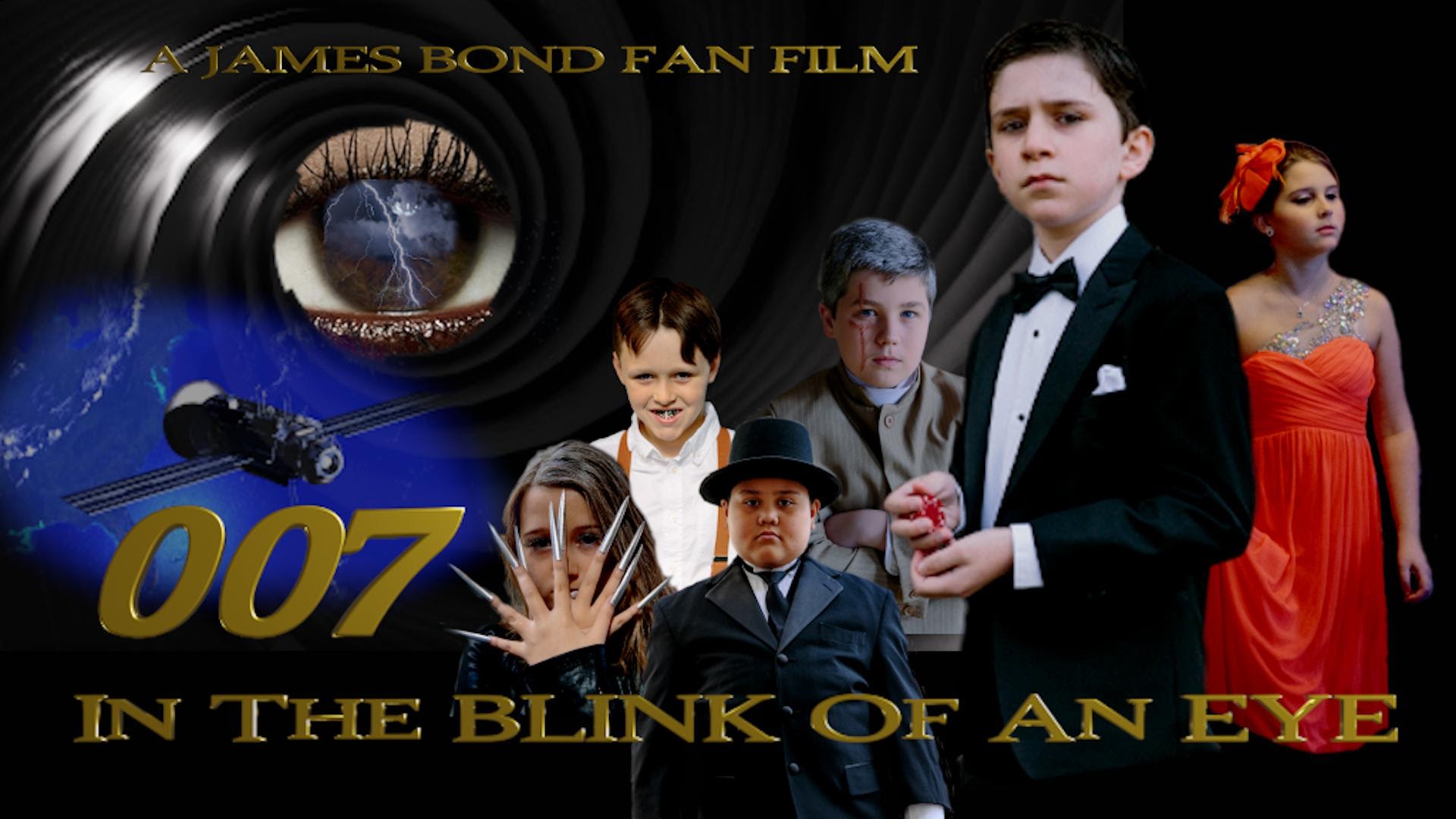 Each year fourth and fifth grade students from Arkansas-based Parkview Music Club create a fan film, in which the kids act, sing and work behind the scenes. Music teacher Kevin Croxton heads up the club and manages the film's production, including a volunteer crew of film professionals, parents and supporters from the local community. Croxton, an Emmy-winning composer, also scores the films and creates arrangements of the original movie themes enhanced by his own original new music.
In The Blink Of An Eye, a nod to the James Bond franchise, is the group's most recent fan film. Previous projects include films inspired by the franchises Star Wars, Harry Potter, Batman, and a Star Trek film entitled The Adventures of the U.S.S. Parkview, which won two awards at the Miami International Science Fiction Film Festival. The group's 2021 Bond-themed film is being featured at seven film festivals, and it recently took home the 'Best Fan Film' award at the Falcon International Film Festival in London.
The youngsters and their fearless leader do not mess around — these fan films are impressive. In addition to the group's professional work ethic and attention to detail, they have enjoyed the support and involvement of a handful of filmmaking professionals. This most recent film includes a cameo by actor George Lazenby, the second actor to play James Bond in the film franchise — Lazenby took on the role for On Her Majesty's Secret Service.  He appears in Parkview's In The Blink Of An Eye via a video call in the movie as a character named G.
The film features some familiar Bond characters and some new ones. Classic characters like Oddjob, Q, Jaws, Moneypenny, and Blofeld appear in the film, as do new characters such as Claw and Mr. Smile. The attention to detail is truly noteworthy, including the spot-on wardrobe, set design and an original song for the opening credits (in true Bond film fashion) performed by the student cast.
We chatted with Kevin Croxton about the club's filmmaking process and the connection that its local community has with the annual project. 
Deeply impressed by Kevin, his students and their tribute to Hollywood's best known secret agent, we decided to present Parkview Music Club's production of In The Blink Of An Eye as the final film in the SPYFLIX 2021 Spotlight Series. Fans can begin viewing the short film on September 19th for free at SPYFLIX.com.
***
Tell us a bit about the Parkview Music Club?    
Many years ago, I started a music club to give children an opportunity to explore different avenues of music, outside the elementary music classroom. Today we Skype with music students in other countries, take field trips and sing for the community, and of course make short films and music videos which teach the children the process of film and music production. 
What inspired you to produce your first fan film?   
Years ago, I was thinking about how inspiring it was for me, as a film composer, to go on location for film shoots. I loved watching all the professionals working on set — from cinematographers, to lighting technicians, and actors. I wanted the kids to get a taste of it. At that time, The Hobbit had just been released, and I had an idea to make a music video of the kids dressed as elves singing the song, "Misty Mountains Cold", from that film. It turned out great!
‍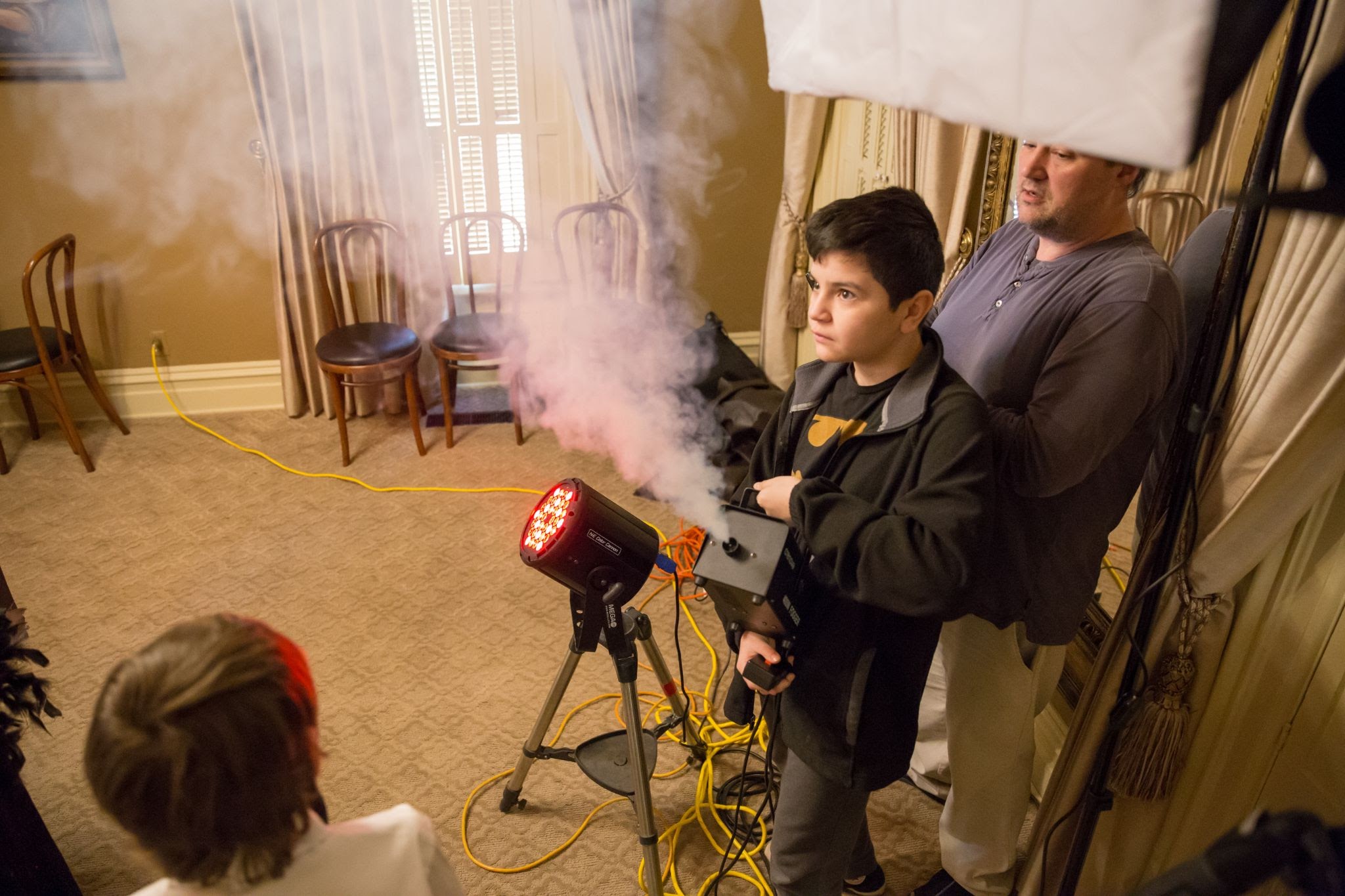 How have you determined the content for each film?  
I choose the content for each film through prayer and brainstorming. At the beginning of each school year I always find myself praying, "What can I possibly do to top the last film?" At that point, ideas start to emerge. After we made our Star Trek fan film, The Adventures of the U.S.S. Parkview, I remember thinking, "How do we top a Star Trek film that was seen by William Shatner and won film festival awards around the world?" At that moment, I started praying and thought of the 1966 batmobile, and then discovered there was one in our area! After our Batman film, I was considering doing a Bond one, and I was sold when I sat down and wrote a 1970s era-sounding original Bond song. I said to myself "We have to make this movie!" 
‍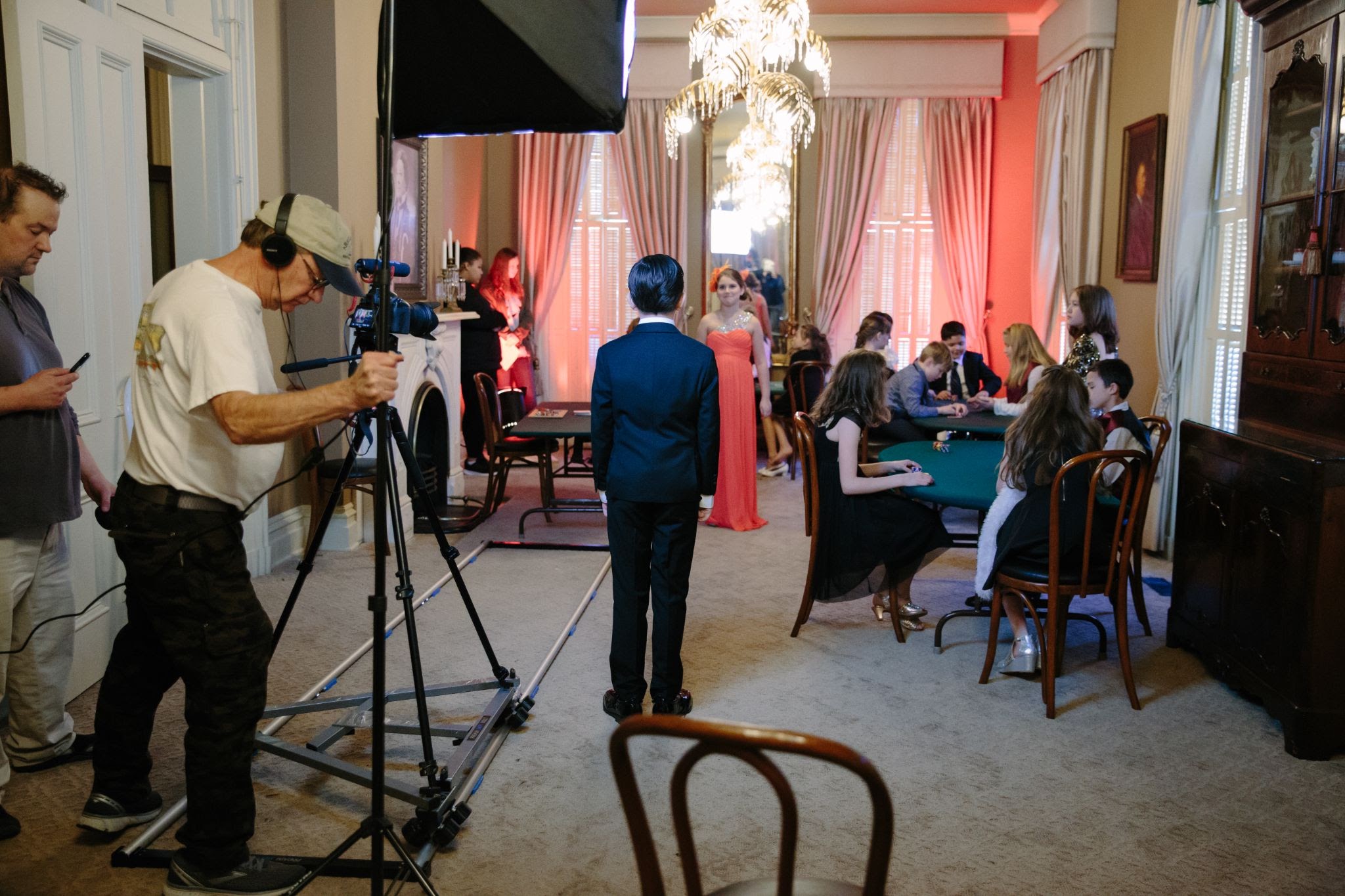 How did you fund the film's production? How creative did you get with things like wardrobe, sets & scenic environments, special effects, etc.?  
The children raised the majority of the film's $3,000 production cost by selling popcorn! Those funds were used to purchase costumes, set building materials, props, a dolly track, and a large greenscreen. The dolly track allowed us to get some amazing shots, and the greenscreen was used for the gunbarrel and opening title sequences.  
We had a lot of community support on this film, which allowed us to film in some amazing locations. The interiors of the casino were shot at an old historic building called Bonneville House, and the casino exterior shots were filmed at a beautiful mansion. Blofeld's lair was filmed at St. Scholastica Monastery. The nuns had recently moved into a new facility next to the original monastery, and they were so kind to let us film in such a beautiful place.
The limousine that was used in the film was provided by one of our executive producers, Lee Pfeifer, and the white Jaguar, which was our Bond car in the film, was provided by Kristina Holder. Rainwaters Clothing, a local store in our area, provided several fine suits in the film, including suits for Bond, Oddjob, M and Q. 
In regards to special effects, I can't say enough about Robert McConnell, who designed the satellite sequence in our Bond film as well as the titles in the opening song sequence. He also designed the posters for our past three films, worked on titles in our Batman film, and did all the CGI work in our Star Trek fan film. The Gunbarrel sequence was put together by Dan Reynolds. Dan and his friend Glen Wolfe have replica Star Trek sets, and worked with our children on our Star Trek film. Since then, Dan has been kind enough to help us out on occasion with special effects on our Batman and Bond films. 
Tell us more about the original music you've created for your films.
I score all of our films, which consists of my own arrangements of the movie themes mixed with my own original music. I spend a lot of time working on the right instrumentation to get the feeling of the film and time period we are trying to emulate. I listen to music from those films and television shows, study the chord progressions the original composers used, and make sure that my original score blends seamlessly with the themes from those shows. For our James Bond fan film, In The Blink Of An Eye, I listened to a lot of John Barry scores and tried to emulate that sound in my original music as well as that of the classic themes. 
Have any copyright issues surfaced throughout the process?  
I had one copyright issue which was minor and was resolved quickly. After we released our Batman 66' fan film called Batman: The Scheme Is Sound, a YouTube computer bot flagged our intro title song animation sequence, thinking it was lifted from a particular episode, but in actuality, the intro was completely recreated from scratch by a talented animator named Michael Mendzeff. It's the only Batman 66' intro recreated in widescreen! YouTube ended up leaving it alone.
How have you cast the roles played by your students, and how do you help prepare them for their performances?   
After I write the script and storyboard our film, I have tryouts for speaking roles. Most of the kids don't have prior acting experience, but they do a lot of research on the characters in our films to help them prepare for tryouts. After parts are cast, I work with the children that have speaking roles on the delivery of their lines, as well as the mannerisms of their characters. Over the years, I have really pushed the kids in regards to their acting, and have been blown away at what these children have accomplished.
Did any of the children know of James Bond? Were any of them fans of the character/films?  
A few of the children knew about James Bond, but many were unfamiliar with the character. That's one of the things I enjoy about doing these films — it introduces children to films and television shows they are not familiar with. By the time we finished our film, we had a lot of new James Bond fans! The child who played Bond, Isaac George, was a huge Bond fan from the start. When I wrote the script, I was imagining Roger Moore as Bond, because I grew up with him in the role, but Isaac was a huge Sean Connery fan, and you can hear it occasionally in his dialogue.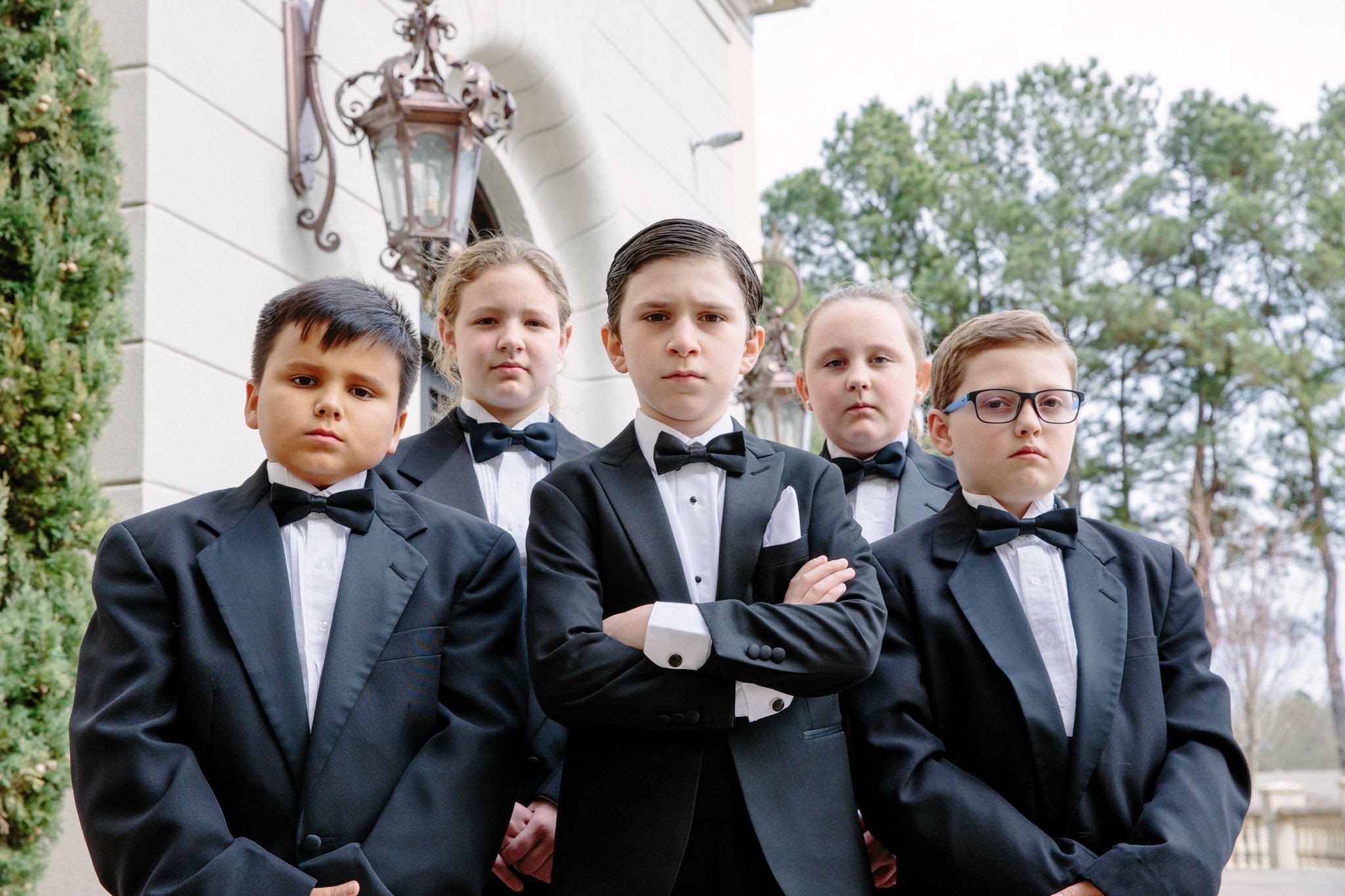 Any interesting and unexpected surprises come from these projects? 
During the first film festival screening for our Batman film, a man in the audience approached one of the children, Mia Tucker, who played Catwoman. It turns out that he was an Executive Producer from L.A., who was in the area for an upcoming film shoot. The majority of their cast was being flown in from L.A. and the UK, but the filmmakers wanted to cast one of the roles locally. They sent Mia to a casting session that afternoon, and she got the part! She was on set for twenty days and had a blast. The feature film is called Freedom's Path, and will be released in the near future. Recently, two more children from our music club were cast in an upcoming independent feature film called Through It All, and another child was in a reenactment scene for an upcoming historical documentary called The Western District. It's been exciting to see doors open for these children, and I can't wait to see what happens for these children in the future. 
Who are some of the professional filmmakers that have provided support, and how did they come to be involved?   
As a film composer, I have come to know many industry professionals over the years, and some of those professionals in our community have volunteered to help make our films, such as award winning filmmakers Michael Pharis and Phillip Person. Retired television producer Fred McClure, grandfather of two of our past music club members, was the principal cinematographer and editor for our Bond film. We were also blessed to have drone cinematographers Joshua Michael Irwin and Dennis Dobbs involved with our Bond film. Mr. Dobbs filmed the car shots in the mountains, and Mr. Irwin filmed the aerials at the mansion / limousine shoot. I also want to say thank you to former 007 actor George Lazenby for agreeing to do the cameo in our Bond film, and to his Agent, Anders Frejdh for working with us to help make it happen.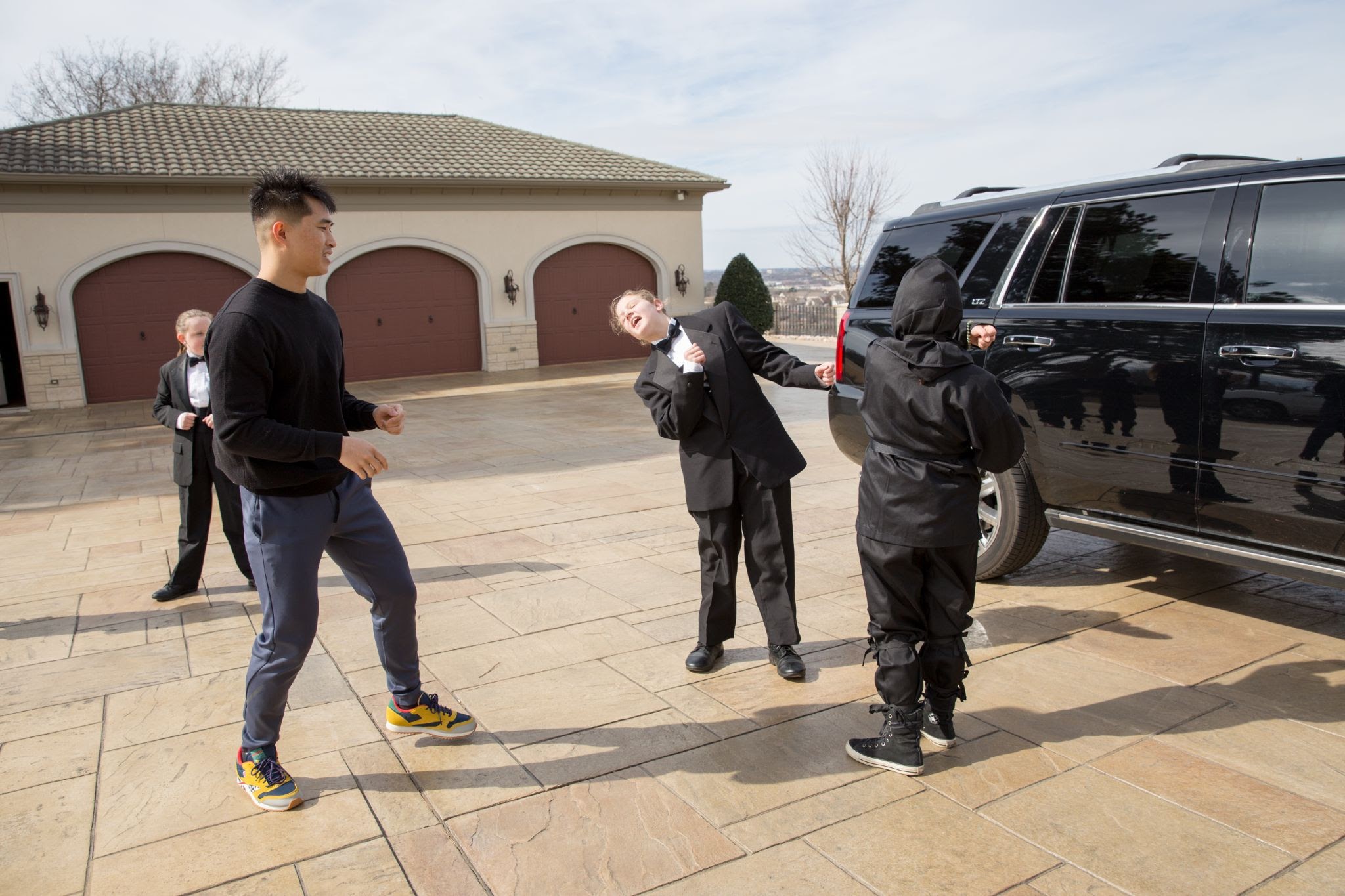 What was your first festival experience like?  
Our first festival experience was the Miami International Science Fiction Film Festival for our Star Trek fan film The Adventures of the U.S.S. Parkview. It played in a movie theater in downtown Miami, and it was an unforgettable experience to watch it on the big screen. We won two awards at that festival. This summer we began film festival submissions for our Bond film, and we have already been accepted into seven festivals. We recently won Best Fan Film at the Falcon International Film Festival in London!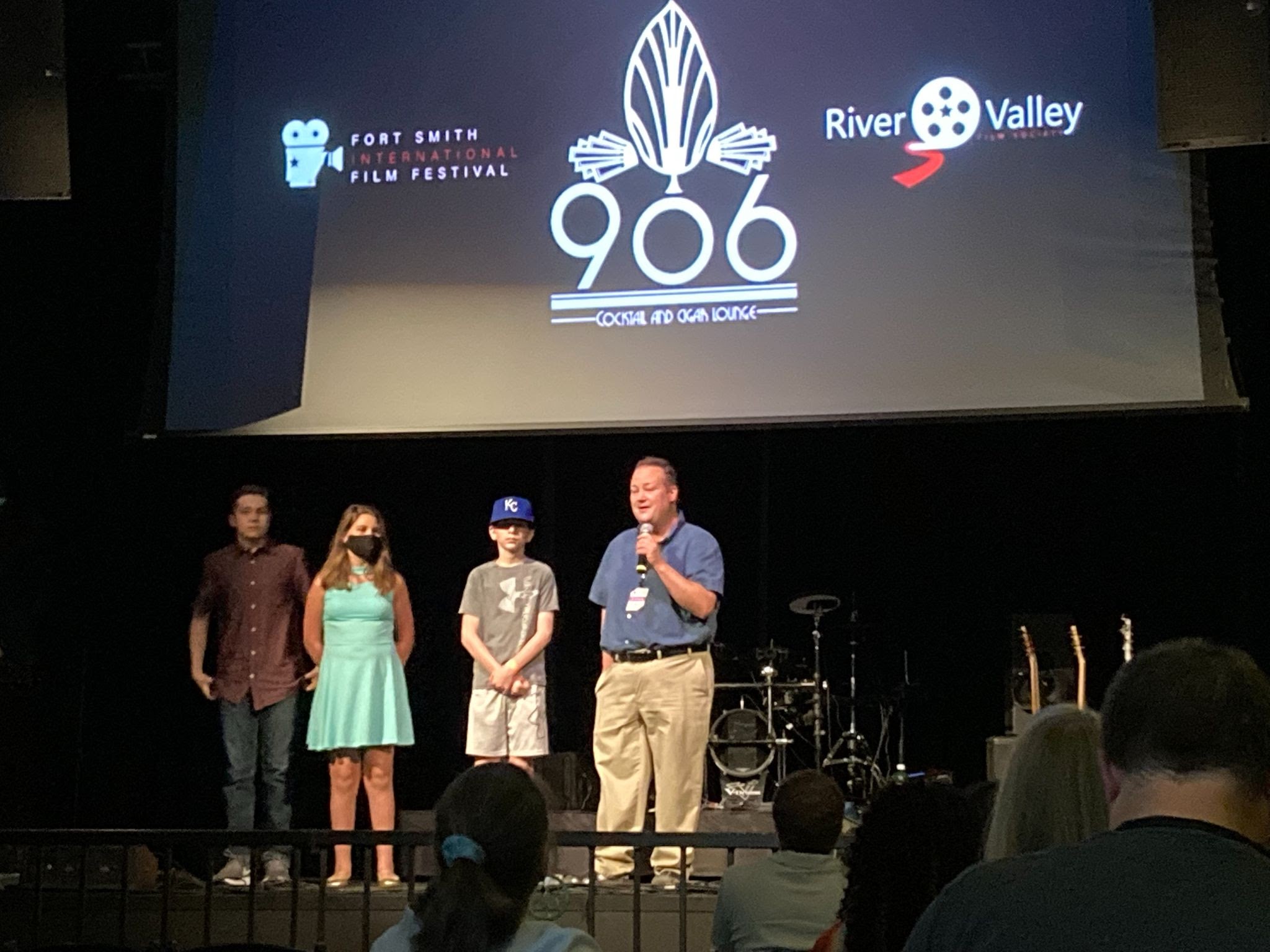 Do you know what the next fan film project will be about?  
I do, and it's going to be amazing! Right now we are in the early stages of pre-production but it's going to be so much fun making this next film. We normally keep our upcoming fan films a secret at first, at least until we release a teaser trailer, but I can give you some hints. We are going to film in a swamp and a large cave, we will shoot a horse chase in a canyon, and our film will be set in the late 1950s. I'll bet some people can figure it out!