George Pérez started sketching superheroes while he was a child growing up in New York's South Bronx. His parents were Puerto Rican immigrants who were too poor to afford drawing pads so George sketched on his mom's torn-up grocery bags, just to be able to put pencil to paper. 
Since then, George has become one of the most influential leaders in comic book history.

He died in May 2022 after battling pancreatic cancer, having spent years drawing Captain America and Superman with distinction. It is his humanity, humility, and generosity, however, that will ensure George's immortality. 
‍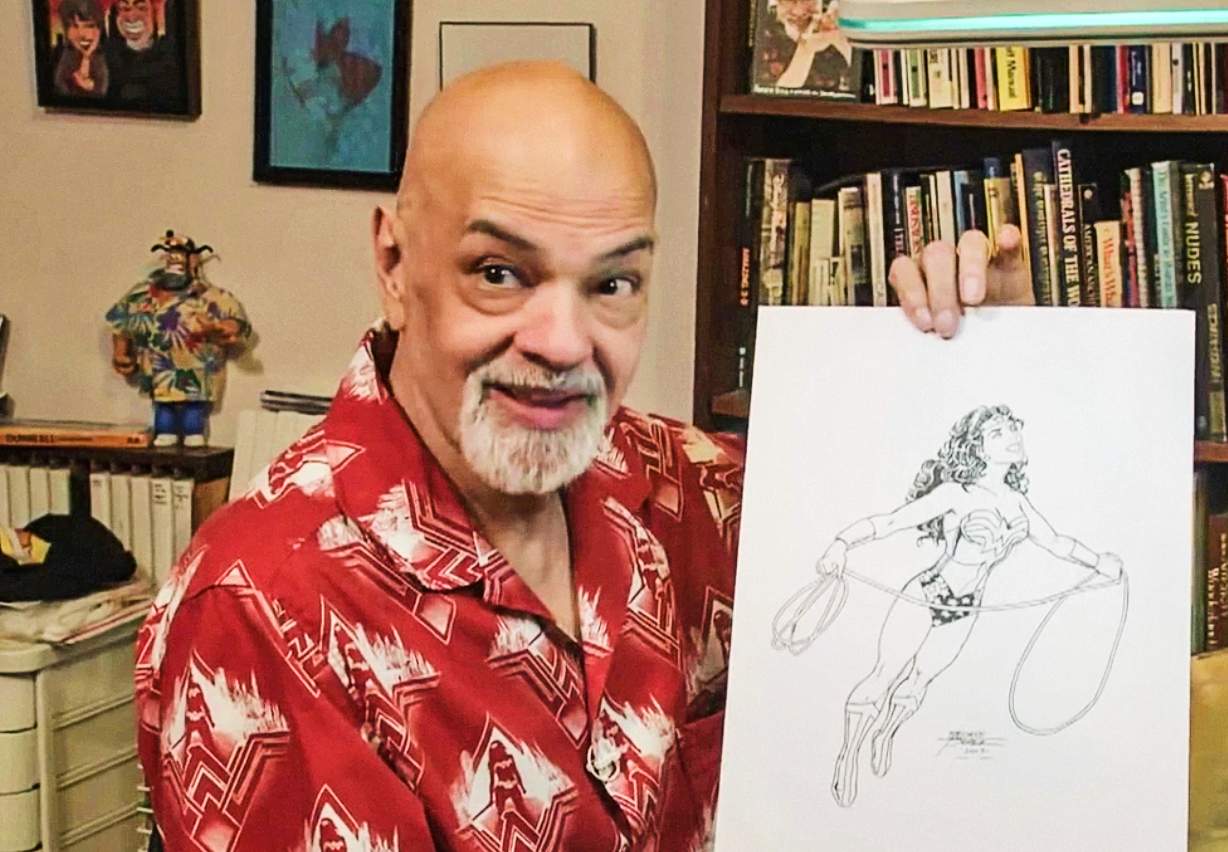 From humble beginnings to superhero artist
Not all heroes wear capes, but some draw them exceptionally well. George Pérez is one of the most influential - and inspirational - artists to have ever graced the comic book field, having fallen in love with superheroes the moment he set eyes on them. 

Born in 1954, Pérez was fascinated by comics before he even learned English and, from the very beginning, his colorful characters went into battle on scraps of paper and grocery bags. 
By the time he was 19, Pérez was married and working in a bank but still harbored hopes of becoming an illustrator. Entirely self-taught, he was motivated to prove he could make the grade by a harsh-yet-fair critique he had received from the legendary comic book artist Neal Adams.
‍